Da quando abbiamo la possibilità di immergerci totalmente nel mondo delle Serie Tv, grazie anche alle innumerevoli piattaforme, ognuno di noi ha creato una propria classifica personale che non sempre coincide, però, con quella basata sugli ascolti.
La caratteristica comune di tutte queste classifiche è la massiccia presenza di titoli americani. Gli Stati Uniti, infatti, sono i più prolifici quando si tratta di sfornare Serie Tv di successo ma non sono, di certo, l'unico Paese. Noi di Hall of Series, però, abbiamo deciso di entrare nelle case degli americani e di scoprire quali sono le loro Serie Tv straniere preferite.
Ci siamo dati come limite il 2010 quindi non spaventatevi se non trovate titoli "storici". Inoltre, il seguente elenco non rappresenta una classifica ma un semplice insieme di Serie Tv prodotte da Paesi extra Usa che, però, hanno avuto ottimi ascolti nel Nuovo Mondo.
1) VIKINGS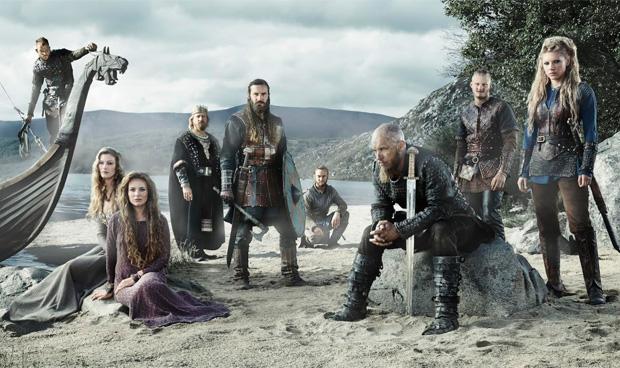 Di produzione canadese e irlandese, Vikings è una delle Serie Tv storiche più apprezzate di sempre. Con una media di tre milioni di telespettatori americani a episodio, la Serie è arrivata alla sua quinta stagione e, dal 2013, ci racconta le vicende del leggendario Re vichingo Ragnar Lothbrok. Seppur con molti elementi romanzati, Vikings riesce a essere molto accurata e la presenza di errori storici è veramente ridotta al minimo tanto da essere trasmessa e prodotta dall'emittente televisiva History. Questo, assieme agli eccezionali costumi e alla scenografia curatissima, ha determinato il successo della Serie che vede, tra i protagonisti, l'australiano Travis Fimmel, nei panni di Ragnar.
Garanzia di qualità è anche il nome del creatore di Vikings, Michael Hirst. Famoso per essere stato lo scrittore e il creatore di The Tudors, Hirst si è lanciato, questa volta, in un progetto ancora più ambizioso, esplorando tematiche e leggende mai veramente approfondite in nessun'altra Serie Tv.