Ci sono Serie Tv apprezzate ed amate a tutte le latitudini. Da Game of Thrones a Breaking Bad, da The Big Bang Theory a The Walking Dead, passando per i vari Friends, How I Met Your Mother, Lost e chi più ne ha più ne metta. Poi ci sono le serie tv sottovalutate a tutte le latitudini. Ci sono quelle sconosciute o semi-sconosciute ma di ottimo livello, su cui presto faremo un articolo. Ci sono le serie tv cancellate che avrebbero meritato una seconda possibilità, e quelle invece cancellate giustamente (anche qua presto faremo un articolo).
E poi ci sono loro. Che non rientrano in nessuna di queste categorie. O meglio, rientrerebbero nella categoria 1 – Serie Tv apprezzate (più o meno) a tutte le latitudini. Ma non in Italia. Chiariamo subito: il seguente elenco non parlerà di Serie Tv che in Italia sono disprezzate, tutt'altro. Ne' tantomeno parlerà di Serie Tv che in Italia sono sconosciute. Sono Serie Tv conosciute ed apprezzate, anche in Italia. Ma sono apprezzate da una minoranza, specialmente se si considera il livello che hanno raggiunto in altre parti del mondo (e principalmente negli USA). In definitiva, si può parlare a tutti gli effetti di Serie Tv sottovalutate. Ma soltanto in Italia. Proviamo a raccontarvele un po': alcuni di voi le seguiranno appassionatamente e saranno felici di trovare una o più serie in questione in questa lista. Altri magari le avranno sentite nominare (o magari no), ne avranno visti pure distrattamente un paio di episodi ma alla fine si sono concentrati su altro.
Vediamo un po' quali sono, a nostro parere, queste 15 Serie Tv sottovalutate in Italia (ma amatissime nel mondo) che dovreste assolutamente vedere.
Vikings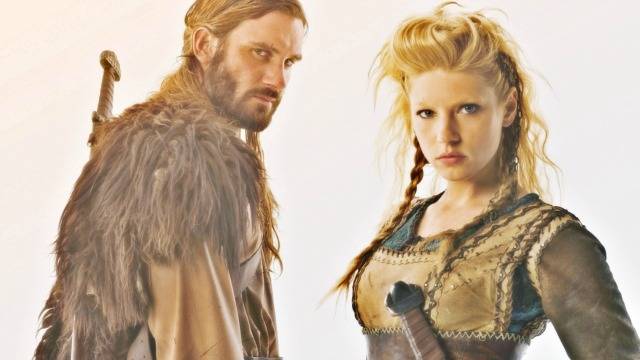 Altrove spopola, ma spopola per davvero. Serie Tv canadese a carattere storico, era nata come una miniserie ma ha ricevuto un apprezzamento di critica e pubblico talmente alto che alla fine i produttori sono stati 'costretti' a trasformarla in una serie vera e propria. E' attualmente in onda la quarta stagione, ed un mesetto fa è stata rinnovata per una quinta stagione. Livello qualitativo decisamente altissimo, ascolti alle stelle. E in Italia? In Italia è conosciuta ed apprezzata, certo, ma non quanto meriterebbe. La serie è andata in onda, per le prime tre stagioni, tra Rai4 e TimVision. Il fandom italiano di Vikings è discreto, esiste qualche pagina ed un gruppo Facebook a tema, ma niente di sconvolgente. Sembra che l'Italia non si sia realmente accorta del fenomeno Vikings. La domanda è: perchè? Quel che possiamo consigliarvi noi è: se vi piacciono le serie a carattere drammatico\storico, date assolutamente un'occhiata a Vikings. E vi assicuriamo che, a meno di cose clamorose, difficilmente finirete per pentirvene.