A partire dal 2013 Amazon ha iniziato la produzione di Serie Tv originali facendo seguito al successo ottenuto da Netflix Original. Spesso caratterizzate da grande varietà di tematiche, le Serie realizzate hanno avuto alterni risultati. Solo parzialmente l'azienda statunitense è riuscita a reggere il confronto con la più nota piattaforma di streaming video. Ai successi di produzioni come Mozart in the Jungle (2014) e The Man in the High Castle (2015) non hanno fatto seguito Serie Tv di più recente realizzazione all'altezza dei precedenti. Attualmente la maggior parte dei lavori risulta poco nota al vasto pubblico e anche la critica ha mostrato solo una discontinua attenzione alle Amazon Original.
Proviamo ad analizzare allora cinque tra le Serie Tv meno note di Prime Video, la piattaforma degli Amazon Studios dedicata alla produzioni originali. Nella maggior parte dei casi potremmo sorprenderci della qualità dei lavori che senza spiccare per originalità di trame non mancano però di esaltare interpreti di primissimo livello. Proprio quest'ultimo aspetto è forse il vero punto di forza delle Serie proposte, tutte accomunate dalla straordinaria presenza scenica dei loro protagonisti.
1) Sneaky Pete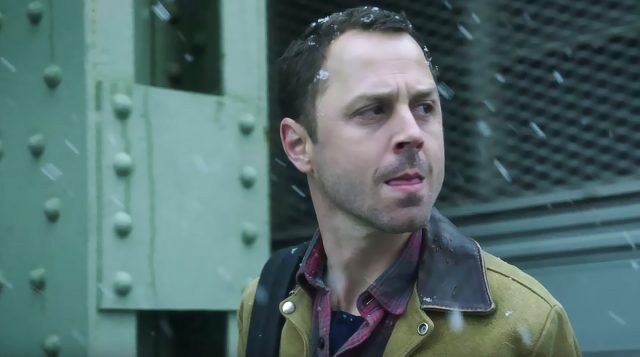 Creata da David Shore (Dr. House) e Bryan Cranston (che compare anche nello Show), Sneaky Pete ha come protagonista un con-man, figura spesso ricorrente nel cinema (American Hustle, Confidence) oltre che nel mondo seriale (White Collar, The Mentalist). Marius (Giovanni Ribisi) è un truffatore che sfrutta la sua capacità di persuasione per ingannare il prossimo. La Serie Tv prende avvio nel momento in cui il ragazzo esce di prigione. Dei debiti pregressi con il villain Bryan Cranston lo indurranno a cercare di arrangiarsi come suo solito. Ruba l'identità del compagno di cella, Pete, e si introduce nella casa dei nonni fingendosi il nipote (che non vedevano da vent'anni). Il campo di investimenti in cui operano i due anziani si rivela però meno proficuo di quanto Marius si aspettasse. Ma ormai è troppo tardi per tirarsi indietro.
Gli episodi ruotano attorno alla capacità di Marius/Pete di manipolare il prossimo e di cogliere i più impercettibili dettagli per volgerli a proprio favore. Un'abilità che risulterà estremamente utile per aiutare la famiglia nel bail bonds business (garanti di cauzioni). All'inseguimento dei pagatori insolventi il protagonista sarà accompagnato dalla bella Julia, cugina del vero Pete. Un buon intreccio ed episodi piacevoli nel complesso per una Serie Tv che ha ottenuto il rinnovo per una seconda stagione.