Di serie tv scandalose ne abbiamo viste davvero tante, ma alcune di esse sono entrate nella storia a causa delle importanti polemiche che le han riguardate.
Che gli scandali fossero legati agli attori protagonisti, o alle tematiche trattate nei vari episodi o altro, le diatribe sono sempre state all'ordine del giorno nell'universo delle serie televisive.
Oggi vogliamo parlarvi di 10 show in particolare che hanno generato così tante polemiche che, con molta probabilità, saranno ricordate per sempre.
1) Heil Honey I'm Home!
Heil Honey I'm Home! è una serie tv britannica prodotta nel 1990. A causa delle numerose critiche dovute alla sua trama è stata cancellata dopo soltanto un episodio.
La controversa vicenda narrata, ambientata nel 1938, vede come protagonisti Adolf Hitler e sua moglie Eva Braun. I due vivono a Berlino, e i loro vicini di casa sono una coppia ebrea. L'idea di base era quella di voler ridicolizzare le azioni compiute da Hitler, ma Heil Honey I'm Home! ha fatto a dir poco infuriare il pubblico.
Scegliere come protagonista di una serie tv il propugnatore di un'ideologia razzista e di una politica di discriminazione e sterminio non è stata esattamente un'idea vincente.
2) Luck
Luck è una serie tv statunitense di genere drammatico, ed è andata in onda tra il 2011 e il 2012. Nonostante sia stata rinnovata subito dopo la trasmissione del primo episodio per una seconda stagione, l'ideatore e il canale HBO ne hanno annunciato la cancellazione dopo un paio di mesi.
Durante le riprese, infatti, sono accidentalmente morti tre cavalli e l'avvenimento ha sconvolto così tanto il pubblico e la critica che David Milch ha saggiamente deciso di porre rimedio allo scandalo cancellando definitivamente la serie.
3) 13 Reasons Why
La celebre serie tv 13 Reasons Why (pronta a tornare con un cast nuovo di zecca, qui tutte le news) è stata creata da Brian Yorkey ed è basata sul romanzo 13 di Jay Asher. La trama ruota attorno alle vicende che seguono il suicidio dell'adolescente Hannah Baker che, prima di togliersi la vita, ha inciso i tredici motivi che l'hanno spinta a compiere quell'atto.
Possiamo senza ombra di dubbio inserire 13 Reasons Why tra le "serie tv scandalose" a causa delle numerose polemiche scaturite quando alcuni ragazzini negli Stati Uniti hanno addirittura iniziato a imitare Hannah Baker.
A dare voce allo scandalo è stata la madre di una ragazzina di 12 anni, fan della serie Netflix, che prima di suicidarsi emulando la protagonista ha lasciato sei cassette parlando delle proprie motivazioni.
4) South Park
La leggendaria South Park è sicuramente da annoverare tra le serie tv scandalose. Attraverso la satira ci parlava di politica, di attualità, sfatava i vari tabù imposti dalla società e lo faceva molto spesso avvalendosi dell'uso della parodia e del cosiddetto black humor.
In modo particolare negli Stati Uniti, South Park è stata duramente criticata da alcuni gruppi religiosi che l'hanno giudicata moralmente offensiva oltre che anti-statunitense. 
Ci sono alcuni episodi che hanno scatenato ancor più intensamente le critiche del pubblico: la puntata in cui i personaggi principali diventano dipendenti da World Of Warcraft e poi continuano ad avere problemi di dipendenza dal gioco, per esempio.
5) Girls
Girls è stata creata, prodotta e interpretata da Lena Dunham ed è andata avanti per ben sei stagioni, fino al 2017.
La serie segue le vicende di un gruppo di amiche che, dopo essersi trasferite a New York, cercano di costruirsi una vita. Hannah, la protagonista, sarà dunque accompagnata da Marnie, Jessa e Shoshanna, con le quali scoprirà come sopravvivere nella Grande Mela.
Girls è stata aspramente criticata a causa delle scene di sesso definite particolarmente "tortuose", per la palese predilezione per gli attori dai tratti caucasici e soprattutto per le stesse protagoniste che sono state qualificate come "sgradevoli".
6) Game of Thrones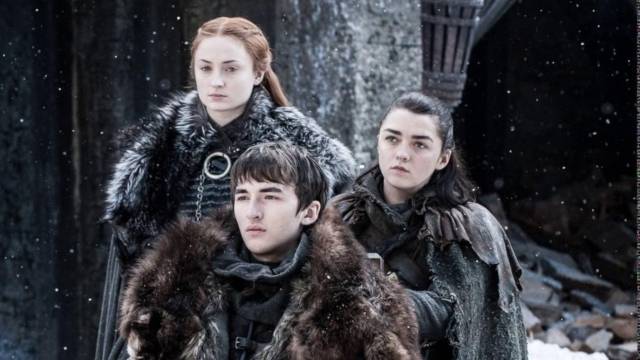 Game of Thrones è senza dubbio una serie tanto amata quanto criticata. Gli scandali sono stati numerosi, quindi non potevamo certo esimerci dall'inserirla tra le "serie tv scandalose".
Nel sesto episodio della quinta stagione, per esempio, abbiamo avuto una scena particolarmente cruenta: lo stupro di Sansa Stark. Nonostante la durezza della vicenda, tuttavia, dobbiamo ammettere che non è stata di certo l'unica a poter essere considerata "feroce".
Game of Thrones ci ha infatti offerto le raccapriccianti immagini di una donna incinta che viene pugnalata allo stomaco, di un cranio spappolato e di un'altra donna che mangia il cuore crudo di un cavallo.
Insomma, per quanto riguarda le scene "scandalose" regalateci da Game of Thrones ci sarebbe soltanto l'imbarazzo della scelta.
7) Here Comes Honey Boo Boo
Here Comes Honey Boo Boo è una serie tv/reality americana che ha debuttato sugli schermi ad agosto del 2012 ed è stata cancellata appena due anni dopo la prima messa in onda.
La serie ruota attorno alla vita di Alana Thompson, una bambina statunitense famosa per essere apparsa in Little Miss America, di sua madre Mama June, di suo padre Sugar Bear e delle sue sorelle.
Nonostante gli ascolti fossero buoni, lo show è stato cancellato a causa di uno scandalo piuttosto pesante che riguardava Mama June. Dopo la fine del matrimonio dei genitori di Alana, sembra che sua madre abbia riallacciato una relazione con un suo ex che aveva scontato ben 10 anni di carcere per aver molestato una delle sue stesse figlie.
Nonostante la donna abbia tentato di difendersi tramite Facebook, il canale ha comunque preferito sospendere ogni attività inerente alla serie in questione.
8) Skins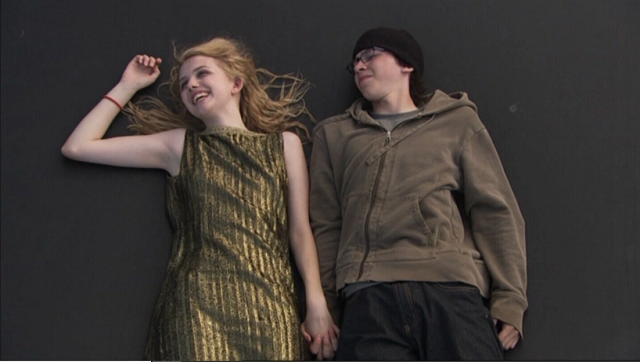 La controversa ma realistica trama di Skins, serie tv prodotta dal 2007 al 2013, affronta temi quali disturbi della personalità, abuso di droghe, disordini alimentari, famiglie problematiche, sessualità e gravidanze giovanili, malattie mentali e morte.
Skins è stata aspramente criticata principalmente per le sue scene di sesso: una delle caratteristiche principali della serie è infatti la presenza di un cast molto giovane. Nonostante l'età degli attori le scene sono molto esplicite e tutto ciò ha ovviamente causato non poche polemiche da parte di varie testate giornalistiche.
Jeanni Kedads, portavoce di MTV, si giustificava così:
Skins è un serial che che affronta i problemi dei teenager in maniera franca e diretta. Di fatto la legge americana considera pornografia infantile qualsiasi atto sessuale che coinvolga un minore di 18 anni. Pur essendo ovviamente più che d'accordo sul garantire ai minori le dovute protezioni mi sembra che stavolta si stia davvero esagerando. Non saranno certo un paio di natiche a creare scompiglio tra i giovani e a causare il risveglio ormonale dei pedofili di tutto il mondo.
9) All in the Family
All in the Family è una sitcom americana andata in onda per ben nove stagioni, dal 1971 al 1979. La trama ruota attorno alla vita di una famiglia di ceto sociale medio che vive nel Queens, a New York.
Le polemiche che ruotavano attorno ad All in the Family riguardavano le tematiche affrontate: nonostante sia stata girata negli anni '70, infatti, non si faceva problemi a trasporre questioni sociali che venivano considerate dei veri e propri tabù.
In un episodio, per esempio, Edith (la moglie del protagonista) sta affrontando la menopausa ed è molto arrabbiata con suo marito che non dà il giusto peso alla questione, dato che lui non pensa che la donna debba affrontare i suoi problemi così apertamente.
Dissacrare certe tematiche era senza dubbio uno scandalo, considerata l'epoca.
10) Married… with Children
Married… with Children è una serie tv statunitense prodotta dal 1987 al 1997 e che conta ben 11 stagioni. Nonostante sia apparentemente una sitcom come molte altre, in realtà ci sono state molte polemiche che l'hanno resa una delle serie tv scandalose di cui vi parliamo oggi.
I protagonisti, membri della famiglia Bundy, non sono come i personaggi che siamo sempre stati abituati a vedere nelle sitcom: mai gentili tra di loro, sempre alle prese con dei litigi che il più delle volte riguardano il denaro o l'educazione dei figli.
L'accusa rivolta allo show riguardava principalmente la mancanza di valori familiari, ma ci sono stati in particolare alcuni episodi che hanno scatenato le polemiche del pubblico. La puntata I'll See You in the Court, per esempio, vede i Bundy che avviano una causa per violazione della privacy dopo essere stati ripresi durante un rapporto sessuale.