Che l'amore sia una costante delle Serie Tv è una cosa di cui abbiamo parlato più di una volta, e abbiamo sempre cercato di vederne le sfaccettature più diverse.
Dalle storie d'amore improbabili (trovate l'articolo proprio qui), a quelle migliori mai viste, passando per i triangoli amorosi fino ad arrivare a quelle coppie di personaggi che non stanno insieme, ma che noi shippiamo ugualmente.
Oggi però voglio fare qualcosa di diverso, parlandovi di quelle Serie Tv che mi hanno fatto ricredere su questo sentimento.
Ebbene sì, ecco una cosa su di me che forse non sapete: non sono esattamente quella che si definisce una ragazza romantica. Certo, c'è da dire che mi piacciono le storie d'amore, da leggere e da vedere, ma ci sono volte in cui le trovo troppo sdolcinate, troppo irrealistiche, e a lungo andare mi annoio.
Questa mia idea in parte è dovuta alle delusioni cocenti che questo sentimento mi ha spesso portato, e in parte all'attesa. Perché si sa, molte volte se non hai una storia d'amore ne senti un po' la mancanza, specie se non vivi nulla di simile da qualche anno.
Dato il mio amore per le Serie Tv, però, diventava abbastanza difficile trovare qualche storia che fosse totalmente priva di storie d'amore al suo interno, quindi, per l'appunto, accettavo di dare un'occhiata a tutto l'insieme, focalizzandomi su altri parametri nel caso fosse diventato tutto troppo melenso.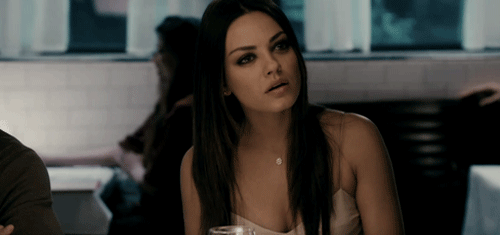 Sta di fatto che, con alcune Serie Tv, questa cosa non l'ho potuta fare. Vale a dire che trattano l'amore così bene che difficilmente si riesce a rimanere indifferenti. Il sentimento prende il sopravvento su tutto l'insieme, dimostrando che, nonostante le difficoltà, il tempo e qualsiasi altro problema possa mettersi in mezzo, se è puro e sincero trova sempre una via di fuga. Per questo oggi ho deciso di parlarvi di quali sono queste Serie Tv, e quindi di vedere quali telefilm possono farvi ricredere sull'amore.
Se come me dunque non sempre apprezzate le romanticherie e preferireste mettervi a spruzzare insetticida intorno a voi stile Sheldon Cooper quando se ne parla, aprite bene le orecchie. 
Certo, credo sia necessario avvisarvi che ho avuto anche la mia buona dose di eccezioni, e nel corso della mia ricerca ho trovato anche Serie Tv che mi hanno fatto ricredere sull'amore, ma in senso negativo. Perciò, diciamo solo che se stavo pensando alla possibilità di crederci di nuovo, loro mi hanno fatto capire che la cosa migliore da fare fosse stare dove stavo.
Capirete a che Serie Tv mi riferisco durante la lettura dell'articolo. Ma basta con i preamboli, e cominciamo!
1) Sons of Anarchy
Vediamo di partire subito con il botto, ma prima è necessaria una premessa che avevo dimenticato di fare: ci sono diversi tipi di amore, da quello romantico di una coppia a quello familiare, fino ad arrivare al rapporto strettissimo che lega due amici. Bene, Sons of Anarchy è la Serie Tv in grado di racchiudere in sé tutte queste varianti.
Troviamo Jax e Tara, con la loro storia d'amore avversata dal destino e dalla stessa famiglia Teller, troviamo Gemma, con il suo amore cieco verso la sua famiglia, così forte da distruggere anche la felicità del suo stesso figlio; troviamo l'amore di Jax verso i suoi figli, che si manifesta anche nel momento della sua ultima decisione. Farci ricredere sull'amore? Lo state facendo bene!