Il portale multimediale della Rai continua a crescere, diventando sempre più efficiente e competitivo. Il suo catalogo, aggiornato di continuo, è infatti estremamente ricco, nonché gratuito. Il sito si sta rivelando una vera risorsa per chi apprezza il cinema e il piccolo schermo. Le serie tv RaiPlay di successo sono infatti parecchie e il vasto catalogo offre tantissimi titoli interessanti.
Tra le fiction più apprezzate spiccano L'allieva o Non uccidere, ma è possibile seguire persino show del calibro di Streghe, Kebab for Breakfast, X-Files, The Good Doctor e molti altri ancora. Nel catalogo sono presenti sceneggiati di altissimo livello, affiancati da documentari e film d'autore. Dinanzi a una lista del genere l'indecisione può avere la meglio, ma non preoccupatevi: abbiamo selezionato per voi le 5 serie tv più interessanti presenti in versione integrale su RaiPlay. Non sono le 5 migliori, anche se in certi casi le definizioni corrispondono, ma esempi trasversali del catalogo fortemente dinamico proposto da mamma Rai. Che il binge watching abbia inizio.
1) Halt and Catch Fire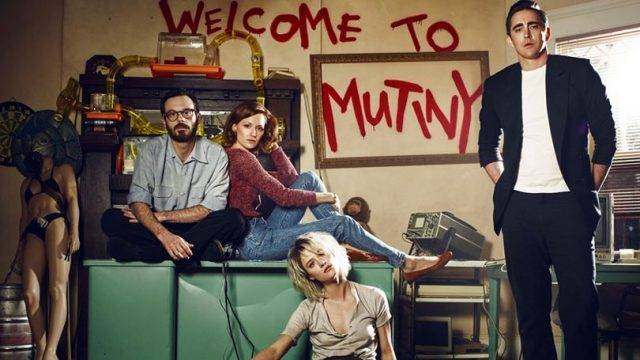 Halt and Catch Fire, sebbene non abbia riscosso il successo che meritava, rappresenta una delle migliori produzioni degli ultimi anni. Andata in onda su AMC dal 2014 al 2017, essa racconta la rivoluzione informatica che ha avuto inizio intorno ai primi anni Ottanta, nonché l'accesa competizione tra i maggiori produttori di personal computer della Silicon Valley.
La serie tv, formata da quattro stagioni, mostra la silente frustrazione dei protagonisti e la loro scalata verso il successo. Halt and Catch Fire, grazie alla sua trama accattivante, l'eccelsa fotografia e l'attenzione ai piccoli dettagli si configura come uno degli show esteri più interessanti del catalogo di RaiPlay.