Quando il 6 Febbraio 2012 Netflix lanciava Lilyhammer, la sua prima produzione originale, nessuno poteva immaginare avrebbero fatto seguito Serie Tv sempre più numerose. Allo stato attuale Netflix produce (e cancella) sempre più Show. Puntando su originalità, qualità e innovazione la celebre azienda di distribuzione online ha rivoluzionato il mondo seriale.
In alcuni casi ha avuto il coraggio di dare spazio a temi spesso trascurati come l'omosessualità, i diritti della donna, le mille forme di diversità umana. In altri ha puntato sui grandi nomi e sulle esigenze del pubblico. Nonostante i naturali alti e bassi, il risultato è quello di una società leader capace di muovere gli equilibri su scala globale.
Delle numerosissime produzioni Original Netflix proviamo a selezionare le migliori. E a tracciare una (parzialissima!) classifica. Alla base della scelta, oltre al giudizio dell'autore di questo articolo, hanno concorso in maniera spesso determinante i giudizi offerti dalla critica e dal pubblico sui più noti siti di rating. Appare inevitabile comunque che Serie notevolissime risultino di fatto escluse dall'elenco per ragioni di spazio. Che non se ne faccia una colpa.
1) Master of None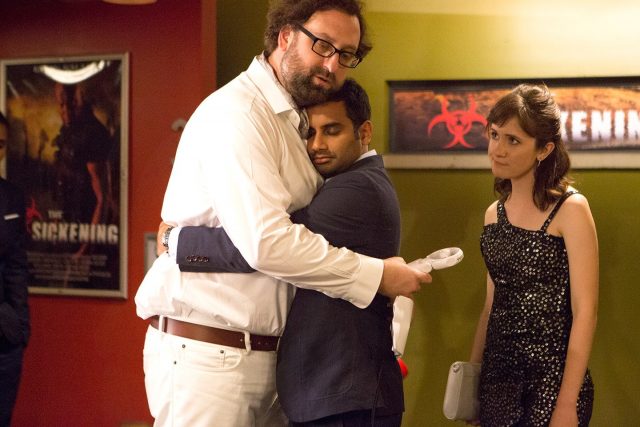 Una delle migliori Serie in assoluto nel panorama mondiale. Tanto più se teniamo conto della difficoltà di affermarsi pienamente del genere comedy a livello di critica (eccezione notevole Modern Family). Aziz Ansari, protagonista e regista, ci restituisce un prodotto fresco e mai banale, in particolare nella prima riuscitissima stagione. Relegato in ruoli fino ad allora secondari (Scrubs, Parks and Recreation), il giovane attore di origini indiane dimostra una maturità attoriale e registica inimmaginabile. Il titolo riprende il celebre motteggio inglese Jack of all trades, master of none a esprimere la mancanza di conoscenza specialistica dei giovani. Sappiamo arrangiarci in quasi tutto, ma non siamo maestri in nulla.
C'è l'ironia sottile, la quotidianità della vita vissuta, la maestria degli interpreti, l'originalità dei personaggi. Ma dietro c'è soprattutto l'idea che è quella che accomuna e fa riconoscere in Dev Shah, il protagonista, un po' tutti noi giovani, avanti con gli anni ma mai del tutto cresciuti.