Siamo davvero alla fine di questo lungo anno, mancano pochissime ore allo scoccare della mezzanotte che farà calare le tenebre del tempo sul 2019 e illuminerà di luce nuova il neonato 2020. Sicuramente in queste ore tutto sarà più frenetico per noi, per voi, per tutti. Quando qualcosa sta per finire, per quanto la cosa stessa possa essere risaputa, c'è sempre un'aria elettrica, frizzante. Così vale anche per la fine di ogni anno che ci coglie sempre impreparati. Non c'è niente da fare: questa è una cosa che non guarda in faccia a nessuno. Succede e basta. Non importa che razza di anno arriva a spegnere. Magari è composto dalle serie tv migliori di sempre, ma non cambia nulla. Arriva e lo spegne. Amen.
Stavolta, quella che noi vogliamo raccontarvi è la storia delle serie tv degli ultimi dieci anni. Un arco temporale che ha visto enormi cambiamenti e rivoluzioni nel campo del piccolo schermo. Merito di tutto questa va a delle serie tv che hanno rappresentato un punto di svolta per la breve e giovane storia delle produzioni seriali. In questo articolo ne abbiamo raccolte 10, le serie tv migliori di questo decennio che sta per finire. Abbiamo cercato di trovare quelle che davvero hanno rappresentato al meglio questa nuova idea di cinema "espresso". Se non sarete troppo d'accordo non biasimateci, d'altronde la bellezza e il gusto sono molto soggettivi. Leggete questa classifica come un consiglio che un amico appassionato di serie tv dà a un altro suo amico, e tra qualche lenticchia, un pandoro e un antipasto mare e monti, speriamo di tenervi compagnia in questa fine anno.
Auguri di cuore e buona classifica delle serie tv migliori del decennio!
10) The Big Bang Theory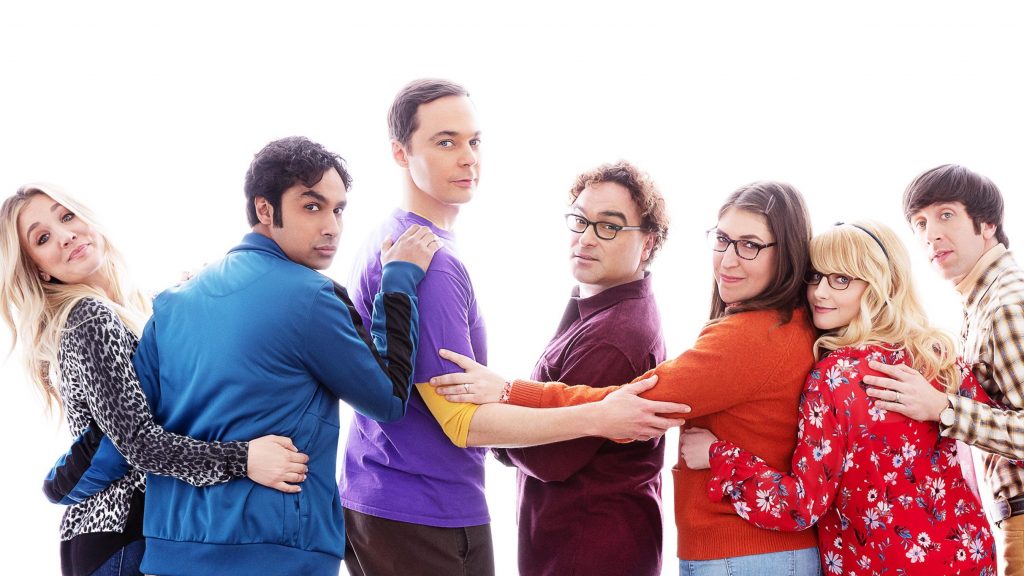 Apre la top ten una serie tv che è presente in qualsiasi tipo di classifica che riguarda le produzioni per piccolo schermo. The Big Bang Theory ci ha donato momenti di pura e genuina ironia e altrettanti attimi di tenerezza e quotidianità. E forse è questo il suo merito più grande: averci regalato dei personaggi che sembrano usciti da un cartone di Hannah-Barbera e che nonostante tutte le loro stranezze strampalate, le loro fobie, le manie, gli amori nerd e le situazioni più surreali, ci hanno raccontato il loro mondo, che alla fine è anche il nostro. Perché sotto sotto siamo tutti dei geni incompresi.