Le Serie Tv drammatiche: una chimera per alcuni, una garanzia per altri. Serie spesso lunghe, ricche di puntate intense e dense di dialoghi, eventi, azioni traumatiche e, a volte, morti dei personaggi preferiti degli spettatori. In questo articolo, sia chiaro, prendiamo in considerazione le Serie Tv, non le miniserie, che non possono rispondere alla domanda che ci stiamo ponendo: qual è la lunghezza ideale per una Serie drammatica?
Se dunque parliamo di quelle Serie che hanno almeno 2 stagioni, uno dei presupposti fondamentali per capire la direzione che una storia può prendere è l'individuazione della ricerca della soddisfazione dello spettatore: questo è quello che la lunghezza perfetta presuppone. Ovvero lo spettatore deve essere soddisfatto di ciò che ha visto quando la Serie si è conclusa. In questo senso, i drama da un lato godono della possibilità, dall'altro hanno la necessità di costruire dei personaggi in un lasso di tempo più o meno ampio; i protagonisti devono infatti apparire credibili nella loro godibilità o odiosità; gli intrecci, inoltre, devono essere tali da creare la giusta suspense, imprevedibilità ma anche consequenzialità logica.
Per comprendere come e se il lavoro di alcuni egregi sceneggiatori sia stato fatto con criterio o meno dovremo necessariamente servirci di esempi che la storia delle Serie Tv ci ha regalato. Si tenga presente, comunque, che parlando della durata/lunghezza di una Serie non si va automaticamente a sindacare la validità del prodotto; per questo, appunto, porterò come esempi tutte Serie Tv che ritengo più che ottime, nonostante i loro fisiologici difetti.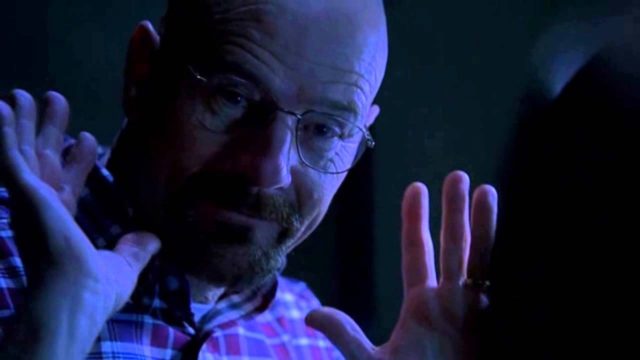 Se dovessimo pensare a delle Serie drammatiche accusabili di eccessiva lunghezza non è inopportuno prendere in considerazione due pietre miliari dello scorso decennio, Lost (2004-2010) e Dexter (2006-2013). La prima, vera e propria Madre delle Serie Tv, vanta ben sei stagioni, ma soprattutto 114 episodi; la struttura e la divisione di questi, infatti, non è omogenea, ma se si dovesse fare una media ogni stagione è composta da 20 episodi di 40 minuti l'uno. La seconda, invece, è composta da addirittura otto stagioni, ognuna formata da 12 episodi, quindi 96 puntate.
Una delle critiche più frequenti, comune ad entrambe le Serie, è proprio che si siano "dilungate troppo"; effettivamente, per motivi e con mezzi diversi, Lost e Dexter trasmettono l'impressione di una lunghezza in alcuni tratti non necessaria. Lost, perchè pecca oggettivamente in alcune parti di eccessiva artificiosità nella creazione delle sottotrame; Dexter, perchè nelle ultime stagioni tende a perdere la verve che l'aveva contraddistinta all'inizio, cadendo a volte nel vortice della ripetitività. Motivi questi che potrebbero spiegare la delusione di molti in merito al finale delle due Serie Tv.
Come esempio "intermedio" possiamo invece considerare un'altra serie grandiosa, soprattutto per la sublime poetica che è riuscita ad assegnare a una storia con criminali protagonisti, che si mostrano (soprattutto nel protagonista) invece figure tragiche e dimidiate dalla durezza delle conseguenze portate dalle loro scelte; stiamo parlando di Sons of Anarchy (2008-2014). La Serie di Kurt Sutter si sviluppa in ben sette stagioni, composte tutte da 13 episodi, ad eccezione della quarta che ne conta 14, per un totale di 92.
Come anticipato, il protagonista Jax Teller risulta essere, oltre che un criminale, una delle figure più complesse mai rappresentate sul piccolo schermo; non a caso è lecito il paragone con l'Otello di Shakespeare.
Se quindi per la trama principale e per il protagonista il tempo sembra essere stato sfruttato a dovere e con ottimi risultati, Sons of Anarchy appare invece più debole nella rappresentazione di alcuni schemi e, conseguentemente, di alcuni personaggi, che tendono a ripetersi a volte senza un vero e proprio scopo, ma in via quasi riempitiva (lo schema dell'accordo fra gruppi criminali, degenerazione dell'incontro e successivo plot twist di vario genere diventa così frequente che in alcuni casi è anche prevedibile). In sostanza, ci sono momenti non necessari che potevano portare questa Serie a possedere la lunghezza perfetta.
Prima di finire, però, apriamo una parentesi. Noi spettatori non possiamo far finta di non sapere che le storie che ci vengono raccontate e rappresentate sono frutto di accordi e compromessi fra i creatori e il network che distribuisce/produce. Soprattutto, spesso e volentieri il network (ABC, HBO, AMC ecc.) impone un minimo quantitativo di spettatori che deve seguire, per esempio, la prima stagione, per mettere le basi sulla continuazione della stessa. Sons of Anarchy (ma anche Lost), in questo senso, è stata una Serie Tv penalizzata da tale situazione. Infatti,, soprattutto nelle prime stagioni, la continuazione della storia era subordinata al successo di pubblico; capiamo bene che dunque diventa difficile scrivere una storia con coerenza magistrale se non si ha un tempo preciso su cui operare.
Dunque qual è la Serie drammatica che trionfa in questo senso? Ovviamente la Serie Tv che fin dall'inizio ha ben chiara l'idea (poi ovviamente sono possibili e probabili i cambiamenti di percorso secondari) generale di come la storia debba iniziare e finire. La televisione ci ha generalmente dato degli esempi interessanti da questo punto di vista, e forse ce ne sta fornendo proprio in questi anni proprio uno con Game of Thrones.
Ma le Serie che vorrei considerare in questo caso sono due: The Sopranos (1999-2007) e Breaking Bad (2008-2013). La prima, vero e proprio cult assoluto e rivoluzionaria nel portare sul piccolo schermo un genere non familiare con la televisione, conta di sei stagioni composte da 13 episodi, ad eccezione dell'ultima che invece ne conta 21, per un totale di 86; la seconda, diventata a sua volta un cult, è composta da 5 stagioni e 62 episodi distribuiti, a parte nella prima (7) e nell'ultima (16), in 13 per stagione.
L'originalità di David Chase prima e Vince Gilligan poi è riscontrabile nell'aver attinto ad atmosfere del mondo cinematografico, adattandole alla Tv, rappresentando un mondo verosimile anche se di finzione, e scrivendo dei personaggi che hanno inciso la loro epicità nella storia delle Serie Tv, come Walter White e Tony Soprano. Il punto di forza di entrambe le Serie è proprio la chiarezza espositiva con cui si presentano: motivo per il quale nessuno rimane insoddisfatto dei rispettivi finali, nè sente di accusare alcune puntate di inutilità (la noia è soggettiva, la funzionalità per la storia no).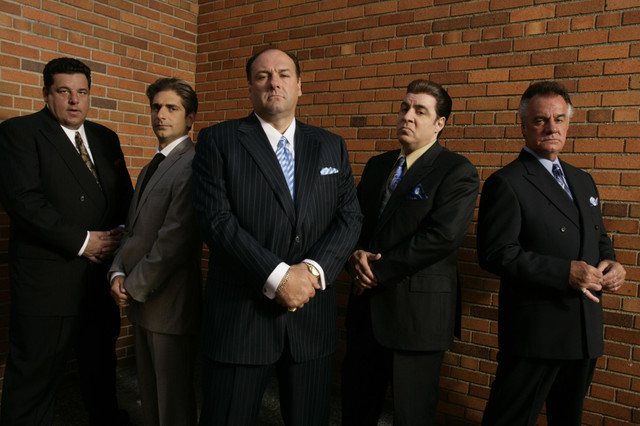 Dunque la lunghezza ideale non è di certo valutabile su una base numerica. Non c'è un numero di stagioni perfetto, nè uno di puntate. C'è la necessità di trasmettere qualcosa che abbia un inizio, un arco narrativo, e una fine, e che non dia l'impressione di essere raffazzonato o forzato. Una storia drammatica, appunto.