Far parte del cast di una Serie Tv – come di un film – significa passare intere giornate a lavorare fianco a fianco con i colleghi attori. A differenza delle pellicole cinematografiche però, le riprese delle Serie possono durare per anni, portando i membri del cast a doversi frequentare per intere stagioni. Proprio questa "convivenza forzata" porta le star della Tv a doversi confrontare con le personalità dei colleghi. Sui set sono nati grandi amori, grandi amicizie e anche grandi dissapori. E oggi in questa sede andremo a parlare proprio di questi ultimi: ecco le 7 coppie di attori delle Serie Tv che hanno lavorato insieme nonostante si detestassero.
1) KIM CATTRALL E SARAH JESSICA PARKER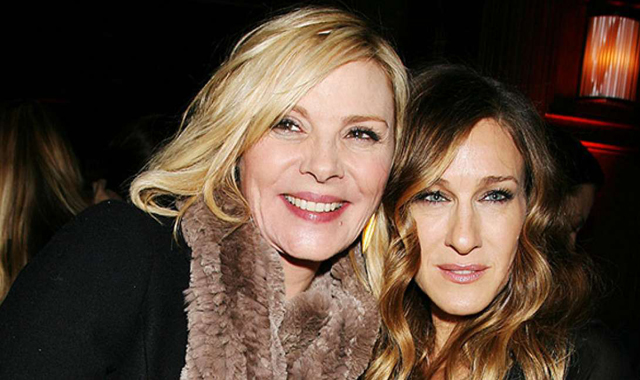 "Non siamo mai state amiche, siamo state colleghe." Queste dure parole pronunciate dalla Cattrall ai microfoni di Pierce Morgan – ex direttore del Daily Mail – erano dirette a Sarah Jessica Parker, e chiarirebbero che i risentimenti tra le due sono di gran lunga precedenti alla questione "Sex And The City 3". Ma andiamo per ordine. Lo scorso anno i tabloid di tutto il mondo hanno annunciato la possibilità di ritrovare Carrie, Miranda, Sam e Charlotte in un terzo film di Satch. La delusione per i fan è, tuttavia, giunta presto. Pare infatti che Kim Cattrall (Samantha) abbia subordinato la sua partecipazione al terzo adattamento cinematografico della fortunata Serie Tv alla possibilità che Warner Bros producesse dei film che la donna aveva in cantiere.
Un atteggiamento "da diva" che non sarebbe andato giù alla Parker. Proprio lei, in seguito, per mezzo di alcune dichiarazioni al vetriolo avrebbe alimentato una serie di botta e risposta in grado di riesumare dissapori che, pare, vadano avanti da quasi due decenni.