Quando parliamo di comedy siamo abituati a pensare a un semplice prodotto pensato per far ridere, il quale spesso tratta temi frivoli, il cui unico scopo è intrattenere lo spettatore con leggerezza. Tale interpretazione è molto spesso errata e talvolta le comedy nascondono gioielli impensabili al pari di altre Serie Tv appartenenti ad altri generi.
Inoltre è sempre più frequente la produzione di prodotti che non rientrano in una netta categoria ma anzi al loro interno racchiudono elementi di più generi. Un espediente che permette una maggiore profondità di trama e volto ad accontentare uno spettatore sempre più esigente. Anche se potrebbero essercene molti di più, vi proponiamo una piccola lista di cinque Serie Tv comedy che potreste apprezzare anche se amanti di tutt'altri generi. Siete pronti? Cominciamo.
1) The End of the F***ing World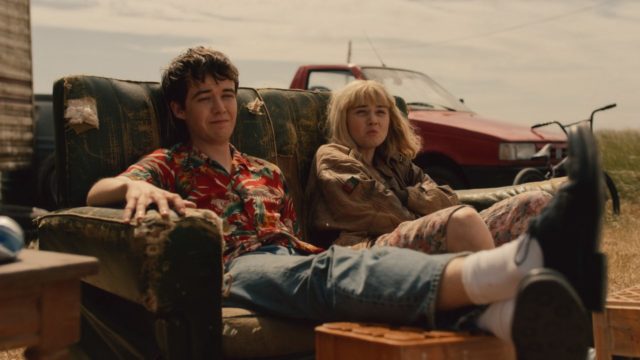 Cominciamo da subito con questo grande titolo di Gennaio che ha colpito positivamente la critica e una grande fetta del pubblico. Seppur breve, il prodotto britannico di Jonathan Entwistle ha fin dal principio scalato le vette del consenso e della popolarità. Non a torto difatti è presente in questa lista. Parliamo di una commedia dai toni grotteschi e politicamente scorretti che racconta magistralmente una realtà adolescenziale da un punto di vista originale e tutt'altro che "già visto", se non per pochi altri prodotti. Un titolo interessante per tutti e in particolare per chi non ama le commedie proprio per le sue peculiarità. Sebbene la Serie Tv non sia una vera e propria commedia ma un prodotto drammatico, come accennato in precedenza non rientra appieno in nessuna delle due categorie, qualificandosi meritatamente in questa lista.