Tante rughe e alcuni acciacchi, ma anche uno straordinario talento e interpretazioni magistrali. Basta parlare sempre degli attori emergenti e delle giovani promesse, guardiamo un po' al passato e pensiamo ai grandi nomi del cinema che, infischiandosene dell'età, continuano ancora a lasciarci a bocca aperta. Apparsi nelle Serie Tv più iconiche come guest star o regular, questi 10 attori catturano il nostro sguardo distraendoci da tutto il resto.
Alcuni di loro sono scomparsi, lasciando un grande vuoto nel cuore dei fan e di coloro che hanno avuto il piacere e l'onore di conoscerli. Altri, lungi dal prendere un bastone in mano, sono ancora protagonisti indiscussi.
Ecco quindi 10 attori delle Serie Tv che saranno anche della terza età ma non provate a chiamarli vecchietti!
1) Max Von Sydow – GAME OF THRONES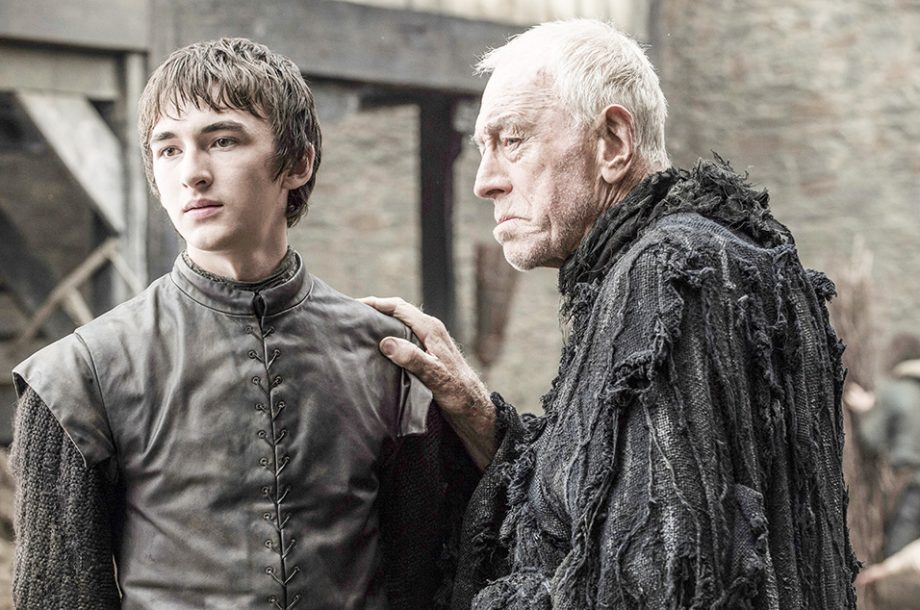 Attore svedese naturalizzato francese, attivo tra cinema e televisione dal 1951. Tra i suoi ruoli più celebri c'è senza dubbio quello di Padre Merrin nel L'esorcista, film con un enorme impatto culturale e ancora oggi uno dei principali pilastri del cinema horror. 
In Game of Thrones, l'attore, che l'hanno prossimo compirà 90 anni (!!), interpreta il Corvo con Tre Occhi: una delle figure più misteriose delle Cronache del Ghiaccio e del Fuoco. Vive oltre la Barriera ed è fino a qui che si avventura Bran Stark in cerca di risposte per le sue visioni. Apparso nella settima stagione, il personaggio di Von Sydow guida e addestra il giovane Stark insegnandogli a controllare le sue visioni e a padroneggiarle. Yoda con Luke insomma. Non solo, seppur involontariamente, sono proprio gli insegnamenti del Corvo con Tre Occhi che permettono a Bran di venire a conoscenza del segreto più importante di Game of Thrones: la vera discendenza di Jon Snow.