Dopo aver superato più o meno indenni i bagordi del Natale, il prossimo step che ci attende è la fine dell'anno. Nella settimana che ci porterà a Capodanno, fare qualche bilancio conclusivo è d'obbligo. Un'inchiesta del magazine "Vulture" ci offre un interessantissimo spunto in questo senso: quali sono state le serie tv americane più viste al mondo nel 2015?
Le classifiche elaborate per 18 Paesi, seppure fondati su dati affidabili, sono da prendere con le pinze. Il periodo preso in considerazione va infatti dal 1 gennaio al 31 ottobre, includendo quindi solo in minima parte il lancio delle nuove stagioni di molte serie di grido del mondo seriale americano, partite in buona parte tra fine settembre e inizio ottobre. Inoltre, anche i muri sono consci del fatto che il mezzo televisivo sia solo uno dei canali a disposizione dei series addicted sparsi per il mondo, sempre più legati allo streaming (legale o meno che sia) e al download.
Concluse le premesse, si può dire che i dati proposti dal magazine a stelle e strisce offrano comunque degli ottimi spunti di discussione ed un quadro parziale capace da sé di tracciare delle consistenti linee di tendenza.
Tra i Paesi analizzati è presente anche l'Italia, nazione che sorprende e spiazza non poco. Leggere il nome della Serie Tv americana più vista dai nostri connazionali farà venire la pelle d'oca a molti di voi. Ma andiamo con ordine.
LE SERIE TV AMERICANE PIÙ VISTE AL MONDO NEL 2015
ARGENTINA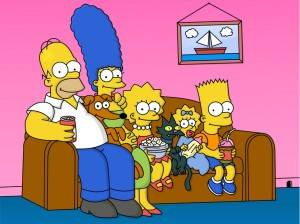 1) The Simpsons
2) ER
3) Brothers & Sisters
4)Homeland
5) Zorro
6) CSI: Crime Scene Investigation
7) K.C. Undercover
8) Over the Garden Wall
9) Scream Queens
10) We Bare Bears
I Simpson, decisamente sul viale del tramonto in buona parte del mondo – Italia inclusa – mantengono uno zoccolo duro in Argentina. Da notare la presenza delle datata Zorro, conclusa nel 1993, e dello storico E.R, chiuso nel 2009 dopo 15 stagioni. Nona la freschissima Scream Queens.