Ogni anno, nel sempre più ampio panorama della serialità televisiva, centinaia di pilot vengono esaminati dagli studi di produzione più famosi. Di questi, molti vengono scartati, altri subiscono delle modifiche sostanziali e soltanto alcuni ricevono l'immediata possibilità di concretizzarsi in ulteriori episodi. Raramente il primo episodio che lo spettatore vede coincide con quello presentato allo studio di produzione. Sia che si tratti di lievi modifiche nel contenuto, cambiamenti nel cast o altro, questa è una dinamica che ha coinvolto e continua a coinvolgere anche i pilot di Serie Tv di grandissimo successo. Si pensi per esempio a Game of Thrones. I creatori hanno svelato, in tempi recenti, di aver rigirato l'intero primo episodio della Serie a causa di numerose discrepanze emerse sia durante la stesura del copione sia durante le riprese. Sorte simile, ma con dinamiche differenti, è toccata anche ai pilot originali di The Big Bang Theory e Sherlock.
Bisogna però aggiungere che la selezione da parte delle emittenti televisive di determinate "puntate pilota" non sempre coincide con le aspettative e il gusto del pubblico, fattori invece determinanti alla riuscita o meno di una nuova Serie Tv. Ecco quindi che la trasmissione dell'episodio pilota diventa un ulteriore banco di prova per il lancio di una nuova Serie; un episodio introduttivo che cerca di riassumere, talvolta in un tempo più esteso rispetto alla durata effettiva degli episodi successivi, le dinamiche di un format televisivo originale.
Come si è detto in precedenza, la qualità del pilot e la campagna promozionale stessa alle spalle di un nuovo prodotto televisivo, non sono mai fattori che assicurano il successo di una Serie Tv. A questo proposito, esistono infatti Serie che, nonostante abbiano avuto un inizio col botto, non sono riuscite poi a mantenere alto il livello e viceversa. Quindi, senza ulteriori indugi, andiamo a scoprire i 7 pilot più deludenti nella storia delle Serie Tv, cercando di capire le motivazioni per cui, tra tanti, siano stati scelti proprio loro. Ci tengo a precisare ancora che la delusione per il primo episodio, nel mio caso, non coincide con un'avversione nei confronti della Serie in questione; al contrario, molte di queste rientrano nella mia personale classifica di Serie DA VEDERE almeno una volta nella vita. Poi, se ci scappa il rewatch, meglio ancora!
1) Moonlight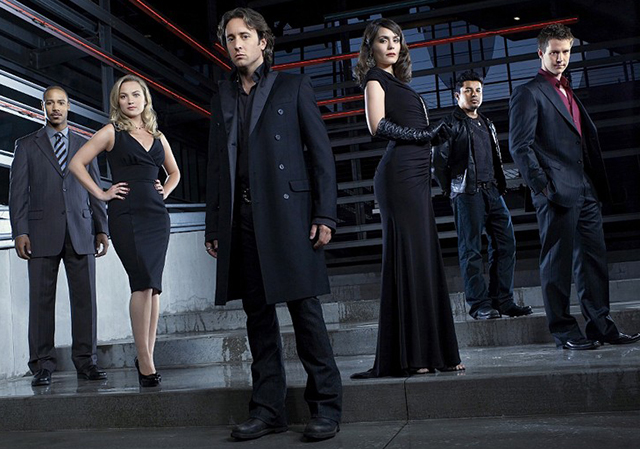 Inizio questa personale classifica con Moonlight, una Serie Tv dall'enorme potenziale nell'ampia schiera dei fantasy/horror emersi a partire dagli anni '90. Il problema più evidente del suo pilot, che ha decretato anche la conclusione prematura della Serie stessa, è quello di non essere riuscito a presentare fin da subito un contenuto nuovo con dinamiche originali e tali da far convergere su di sé l'interesse degli spettatori. Il concept della storia, che affiora fin dall'episodio di lancio, assomiglia incredibilmente a quello di molte altre Serie Tv degli anni '90: il vampiro detective che usa le sue abilità per risolvere casi a Los Angeles. Una storia che si è già vista e sviluppata con Buffy, the Vampire Slayer e poi, in modo ancora più evidente, con Angel. Il pilot quindi viene inevitabilmente accostato ad altre Serie Tv, deludendo non poco le aspettative del pubblico.
La trama e le relazioni che si instaurano tra i protagonisti assumono una loro specificità soltanto con gli episodi a seguire.