Gli hipster si sono insediati tra di noi, come degli alieni. Sono una specie in continuo mutamento, ma non per questo hanno cambiato una delle loro caratteristiche principali. Ebbene sì, gli hipster sono ancora degli anticonformisti. A loro piacciono cose prima che queste diventino mainstream. A volte si sentono perfino un po' fautori di certe mode. Anche nelle Serie Tv.
Spesso ci è capitato – in effetti – di riconoscere degli hipster nei personaggi delle Serie Tv. Addirittura esistono Serie hipster (noi ne abbiamo individuate 5 e le potete trovare qui). Ma vi siete mai chiesti se esistono degli hipster che sono anche addicted? Sicuramente esistono e guardano Serie Tv che rispecchiano il loro modo di essere. Un po' anticonformiste, con una buona dose di sarcasmo e non troppo mainstream, sia chiaro.
Insomma, se avete appena deciso di intraprendere una vita da hipster e siete in cerca di materiale inesplorato e decisamente non popolare, siete nel posto giusto.
Ecco una lista di 5 Serie Tv che ti faranno sentire un vero hipster.
1) Freaks and Geeks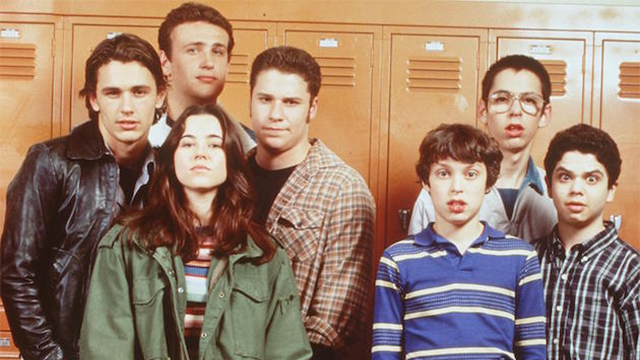 Senza alcun dubbio è necessario partire da una Serie Tv vintage. Lo sanno tutti che questo è il mondo degli hipster. Gli anni '90 poi sono uno scenario perfetto per loro. Se ci pensate bene, praticamente tutto in Freaks and Geeks rispecchia lo stile vintage e hipster di questa categoria.
Dall'abbigliamento all'atteggiamento di ribellione di Linsay. Infatti, dal primo episodio lei smette di essere la classica brava ragazza per scoprire se stessa, cominciando a frequentare i bad boys della scuola. Con attori come James Franco, Seth Rogen e Jason Segel, poi diventati popolarissimi, un hipster proverebbe orgoglio nel sapere da dove sono partiti.