E se, in un momento di follia, tra il paranoico e il vaneggiante, riuscissimo a scorgere nella violenza delle Serie Tv un'arte?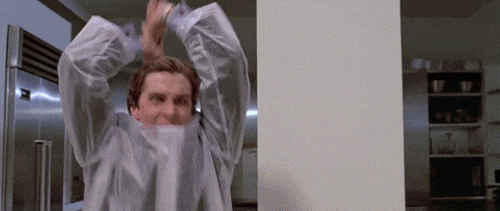 L'uomo è un animale addomesticato che per secoli ha comandato sugli altri animali con la frode, la violenza e la crudeltà. — Charlie Chaplin
Esistono una miriade di Serie Tv. Alcune di queste sono oberate dalla violenza, dalla rabbia, da uomini che desiderano sopraffare coloro che gli si parano di fronte. Veri e propri elementi distintivi di prodotti che catturano lo spettatore, lo trascinano in un contorto amplesso di sangue, tensione, dolore e appagamento.
La violenza può assumere diverse accezioni e le forme più disparate.
Psicologica. Splatter. Gore. Pulp. Trash.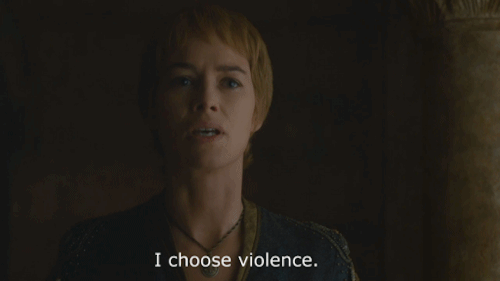 Quello che c'interessa e di cui ci occuperemo in questo pezzo è la violenza autentica, corporea, semplice. Quell'istinto che si concretizza in gesti atti a lacerare membra, messaggi di coercizione alla sensibilità di chi guarda e che mettono a dura prova la nostra amigdala.
Una violenza capace di scuoterci e allo stesso tempo affascinarci.
Scopriremo titoli che respirano d'intensa brutalità, altre invece in cui la veemenza è espressa in chiave funzionale all'evoluzione della narrazione, senza scadere nel banale, bensì rendendosi essenziale.
Senza la violenza queste Serie Tv non sarebbero i capolavori che conosciamo: ecco allora (in rigoroso ordine alfabetico) 13 Serie Tv dominate dalla violenza.
1) AMERICAN GODS
Una sola stagione sinora per la Serie Tv ideata da Bryan Fuller e Michael Green e trasmessa da Starz, basata sull'omonimo romanzo di Neil Gaiman.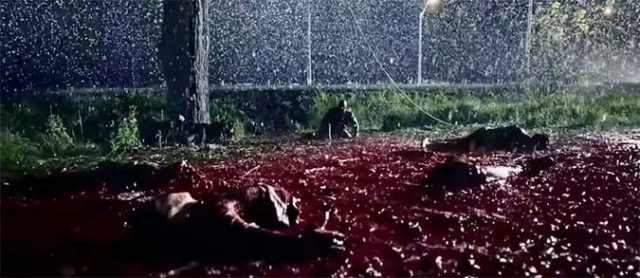 You wanted a war, Glad-of-War? You have one. Be glad. It will be the war you die in. — Mr. World
Un trip psicotropo a tinte forti, in particolare rosso sangue. Una violenza dinamica, prepotente, disumana, artistica, che trova nell'esagerazione la propria autoproclamazione, come nel voler affermare la fragilità umana di fronte alla potenza degli dei.