La campagna pubblicitaria è da sempre uno strumento importantissimo per invogliare chi guarda a comprare, dire, guardare e persino pensare una determinata cosa. Se utilizzata bene la campagna pubblicitaria può diventare una vera e propria arma nelle mani di chi la adopera. Ne sanno qualcosa le Serie Tv.
Nel mondo degli show televisivi la promozione ha la stessa importanza dei coltelli Miracle Blade: se nel secondo caso lo spettatore viene invitato a comprare dei magici coltelli attraverso una televendita martellante, nel primo ciò per cui si combatte è il pubblico e futuri fan che possono assicurare il successo allo show e di conseguenza la sua continuazione. Con le nuove tecnologie, la campagna pubblicitaria impazza sui social, sulle diverse piattaforme messe a disposizione e si cercano metodi sempre diversi e innovativi per attirare l'attenzione di un pubblico quanto mai esigente.
Mentre alcune Serie Tv sono partite in sordina con una campagna quasi nulla e solo dopo la messa in onda hanno ottenuto un successo incredibile (vedi Stranger Things), altre invece hanno fatto della campagna pubblicitaria invasiva ed allettante il proprio marchio di fabbrica fin dalle origini e con il passare delle stagioni il fenomeno è solo aumentato.
Ecco quindi 10 Serie Tv la cui campagna pubblicitaria non è di certo passata inosservata. 
1) GAME OF THRONES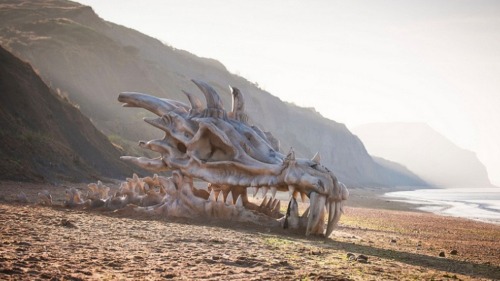 Fin dal suo debutto, la Hbo ha puntato tantissimo su Game of Thrones promuovendo la Serie Tv su tutte le proprie piattaforme digitali e creando un vero e proprio profilo Youtube e Facebook per lo show. Un evento culturale che nel corso di sette anni non ha fatto che trovare nuove strade per raggiungere sempre nuovi fan. Un esempio è l'enorme testa di drago eretta su una spiaggia del Dorset, UK, qualche stagione fa, o i cartelli "In Case of White Walkers" collocati in Svezia.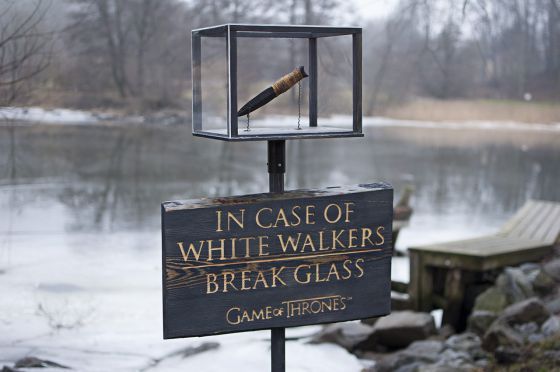 Sono campagne online o dal vivo che attirano l'attenzione e rendono partecipe il pubblico neofita o meno. Sono spesso gli stessi attori a venire coinvolti in queste campagne, come ad esempio il famoso scherzo di cui è stata protagonista l'anno scorso Maisie Williams (Arya Stark). In collaborazione con la rivista Nylon, Maisie si è finta una dipendente del negozio Aero Hobbies di Santa Monica, in California, che aveva dato la possibilità di vincere alcuni gadget in tema Game of Thrones. Così molti superfan della saga si sono recati alla boutique per trovare dietro la cassa proprio l'attrice! Ripresi da una telecamera nascosta, la maggior parte dei clienti ha istintivamente riconosciuto la diciannovenne, la quale però ha cercato di disilluderli sostenendo di chiamarsi Lorraine e di essere una semplice cassiera che non aveva idea di chi fosse Maisie Williams.
Tra tutti i social media, Twitter è sicuramente quello più utilizzato con poster, sneak-peek e post che permettono ai fan di interagire continuamente. Su Facebook i like arrivano a quota 20,384,438. Una prova incontrovertibile dei risultati ottenuti dalla Serie Tv che a conclusione della sua settima stagione continua a giocare con lo spettatore offrendogli sì molto materiale promozionale ma sempre ambiguo, oscuro. Come il teaser di questa settima stagione. Per non parlare degli Estranei a piede libero a Londra e l'epico arazzo, realizzato in Irlanda del Nord, che illustra le precedenti stagioni di Game of Thrones, dalla 1 alla 6, con le Nozze Rosse, le dorate capigliature dei Lannister, l'Altofuoco verde smeraldo, i gelidi Estranei dagli occhi blu e infine i neri, lucidi corvi.
Insomma una campagna promozionale che sicuramente sa il fatto suo e non dona troppo ai fan, assicurandosene la fedeltà.