Anche se oggi forse meno rispetto al passato, le Serie Tv rappresentano un potenziale trampolino di lancio per moltissimi attori, una sorta di tappa dovuta per poter raggiungere ben altri lidi. Ma è appunto vero che rispetto al passato le Serie Tv hanno ormai superato lo status di prodotto di serie B e hanno, in certi casi, raggiunto e persino superato il livello cinematografico.
D'altronde sono molti gli attori famosi e affermati che hanno scelto di ridare slancio alla propria carriera o semplicemente di cambiare un po' aria proprio con una Serie Tv. Prendiamo i casi di Grace and Frankie, True Detective, Westworld e Big Little Lies. E sono poi moltissimi gli attori provenienti da una Serie Tv che si sono fatti strada nel mondo cinema: George Clooney, Jennifer Aniston, Michelle Williams, Robin Williams. Fino ai più recenti Ben Mandelson, Blake Lively e Bill Skarsgaard.
Non tutti però riescono a realizzare il sogno e pur dotati di grandi capacità e talento, molti attori delle Serie Tv non riescono a fare il salto di qualità. Eccone 10. 
1) Gillian Anderson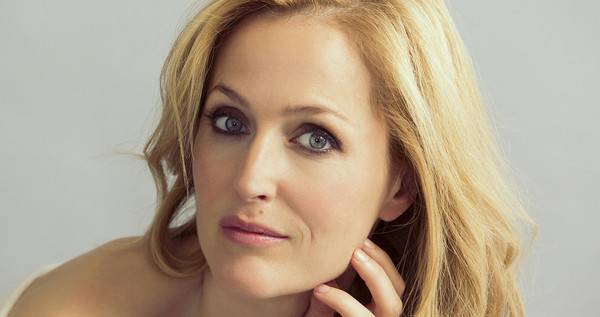 Classe 1968, la Anderson è stata una vera e propria icona della serialità anni Novanta grazie al ruolo di Dana Scully in X-Files, medico patologo molto scettica nei confronti del sovrannaturale. Ha fatto numerosi film ma nessuno di questi le ha permesso di togliersi di dosso l'immagine dell'agente del FBI a caccia di alieni e fenomeni paranormali insieme al collega Murder (David Duchovny ha avuto la stessa sorte). L'attrice è stata protagonista di altri prodotti della Tv che le hanno portato decisamente più fortuna del cinema. Tra questi ricordiamo la miniserie Guerra e Pace, The Fall insieme a Jamie Dornan e poi Hannibal, dove interpretava la psichiatra di Hannibal, e American Gods. 
La sua interpretazione per Media è stata una delle grandi assenti dagli Emmy di quest'anno. Un talento non riconosciuto abbastanza.