10) Hannibal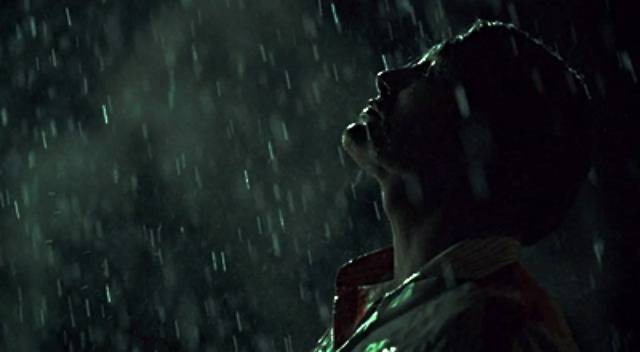 Se la continua ambiguità tra un bene che non è mai perfettamente limpido e un male che non è mai solo malvagio non sembrava già abbastanza per mandare in confusione il pubblico, Hannibal ha deciso di (ed è riuscito a) mettere in crisi i suoi fan anche con una bella dose di mai una gioia.
Ovviamente la complessità propria dello show e dei suoi personaggi è uno dei punti forti di questa Serie Tv; ma se al continuo traballare sul filo del rasoio si aggiunge la cancellazione abbastanza improvvisa della serie, diventa subito chiaro come mai anche Hannibal rientri in questa lista.
11) The 100
Sono tanti i motivi per cui The 100 rientra in questa categoria. Potrei citare il fatto che la trama si risolva in una battaglia continua; o che il tasso di morte o perdita del senno dei vari personaggi it's over 9000. E come non citare la straordinaria capacità dei produttori di illudere il pubblico, donandogli finalmente una gioia, dopo mille tribolazioni, per poi trovare comunque sempre il modo di mandarle in mille pezzi?
Insomma, né per i nostri feels, né per i poveri personaggi c'è un attimo di tregua in questa Serie Tv. E per dirla ormai con il solito motto: mai una gioia.
12) Orphan Black
La vita di Sarah Manning non è mai stata facile. Dopo una serie di scelte sbagliate, la ragazza si trova su un treno in fuga dal suo ex, uno spacciatore a cui ha appena rubato della droga. Ancora non lo sa, ma oltre a vivere i primi minuti del pilot di Orphan Balck, sta per dare inizio a una lunga serie di disgrazie e sfortune varie.
E se la sua esistenza è caratterizzata dal mai una gioia, come può non essere altrettanto per le sue numerose gemelle?
Orphan Black: la storia di chi sa quante ragazze sparse per il mondo che condividono tutte una stessa cosa: il DNA la sfiga.