# #
"È tutto un complotto". Da che l'uomo si pone delle domande esistenziali, cerca anche risposte più o meno razionali che giustifichino il mondo ed il suo funzionamento.
In un momento storico come il nostro, in cui la quantità di informazioni che riceviamo ogni giorno e che di conseguenza dobbiamo processare è aumentata esponenzialmente rispetto solo a qualche decennio fa, comprendere ciò che accade non sempre è così scontato. Ciò soprattutto perché parliamo di informazioni filtrate dai mezzi di comunicazione; fatti che difficilmente abbiamo la possibilità di verificare.
# #
Proprio quando non riusciamo a capacitarci di un evento cerchiamo di trovare una spiegazione plausibile che lo giustifichi, e diciamolo, non sempre nel migliore dei modi. Dopotutto i complotti sono vecchi come la storia, e spesso li vediamo anche nell'assurdo, come la morte presunta inscenata di Elvis o Jim Morrison, l'assassinio di Kennedy. Una teoria genera l'altra, e così si instaura la credenza che tutti gli avvenimenti che caratterizzano la contemporaneità, compresi quelli naturali, siano manovrati e rimandino ad un grosso complotto. La teoria – teoria poiché non è supportata da evidenze – del complotto richiama sempre la presenza di gruppi di potenti, di lobby, che controllano il mondo, infangando la verità e sviando la popolazione.
Il complottismo è principalmente un sentimento americano, come possiamo ben immaginare, e da ciò possiamo dedurre anche che il cinema e la televisione pullulino di prodotti che rimandano a queste teorie e che in un certo senso finiscono per fomentare la credenza. In fondo X-Files fa scuola, e "the truth is out there".
# #
Se queste Serie Tv ti fanno impazzire per questo loro aspetto, caro mio, probabilmente sei un complottista anche tu!
1)The X- Files e The Lone Gunmen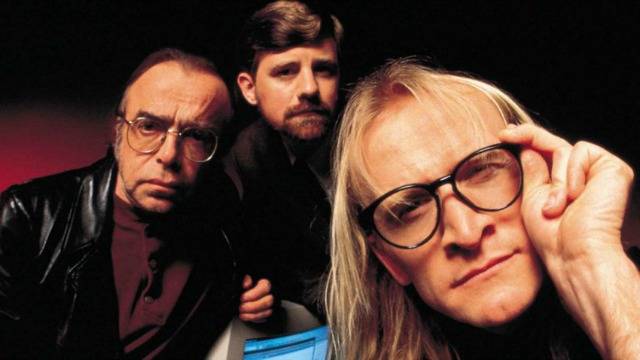 Abbiamo appena citato X-Files con la sua iconica frase "La verità è là fuori". Questa Serie Tv è passata alla storia per i suoi temi, che prevedono Mulder e Scully impegnati nello smascheramento dei complotti perpetrati dal governo, i quali riguardano principalmente la colonizzazione aliena della Terra.
Insieme a questa serie non possiamo però non considerare anche il suo sfortunato spin-off, durato appena una stagione: The Lone Gunmen.
Questa serie segue le vicende dei Lone Gunmen (Pistoleri solitari), il trio di cospirazionisti che spesso accompagnano le indagini di Mulder e Scully.
Nella serie originale appaiono per la prima volta nella prima stagione, in occasione di un avvistamento UFO ricollegabile ad attività militari, aiutando i due agenti ad infiltrarsi in una base e scoprire la presenza di un alieno morto.
Le indagini del trio, tuttavia, si discostano da quelle di Mulder e Scully. Loro infatti si occupano di svelare le cospirazioni dei governi, il terrorismo, lo spionaggio di massa; non a caso il nome "Lone Gunmen" si riferisce alla sentenza della Commissione Warren, che ritenne Lee Harvey Oswald il solo responsabile dell'assassinio di Kennedy.
Un fatto molto interessante riguarda il pilot della serie, in cui il governo degli Stati Uniti inscena un attacco terroristico dirottando un aereo contro il World Trade Center, proprio pochi mesi prima dell'11 settembre.
Coincidenze?