Amiamo le Serie Tv in ogni loro forma. Siamo stati abituati in questi anni a vederne di cotte e di crude, un'infinità: centinaia, migliaia. Ma quello che stiamo per mostrarvi è qualcosa di diverso. Remake di serie tv famosissime, prodotti e distribuiti nei posti più disparati del mondo, come fotocopia dell'originale. Ciò che possiamo assicurarvi è che vi divertirete un mondo nello scoprire alcuni meandri del mondo seriale quasi del tutto inesplorati. Partiamo? Partiamo!
METASTASIS – (REMAKE COLOMBIANO DI BREAKING BAD)
Sì, avete capito bene: esiste un remake colombiano di Breaking Bad. Si chiama Metastasis, è stato prodotto e distribuito in Colombia – ma venduto anche in Costa Rica, Cile, Perù e Messico – ed è andato in onda nell'estate 2014. Riprende in tutto e per tutto Breaking Bad, ma versione America Latina: 62 episodi da 50 minuti, Walter White che nella versione sudamericana si chiama Walter Blanco, Saul Goodman che si chiama Saul Bueno, Jesse Pinkman che si chiama Josè Miguel Rosas. Insomma, un delirio inenarrabile a cui dovete dare un'occhiata: se volete, questo è il trailer ufficiale della serie!
POBEG – (REMAKE RUSSO DI PRISON BREAK)
Il nostro viaggio nel delirante mondo dei remake da tutto il mondo continua con Pobeg, la versione russa di Prison Break. Due stagioni, andate in onda dal 2010 al 2012, e in molti frangenti si tratta di un remake-fotocopia autentica della serie originale, anche se c'è da dire che vengono introdotti anche nuovi personaggi e nuove trame affini con la realtà russa. Anche qua è d'obbligo: beccatevi qualcosa di Pobeg!
KAK YA VSTRETIL VASHU MAMU – (REMAKE RUSSO DI HOW I MET YOUR MOTHER)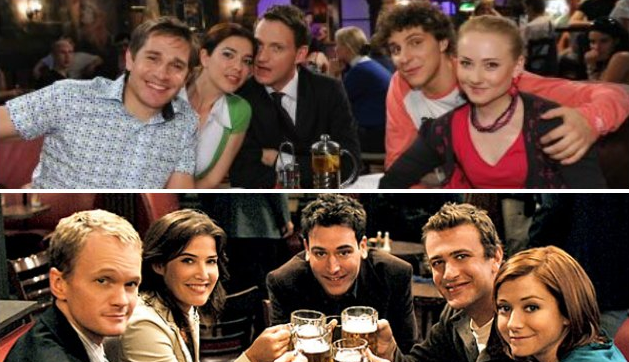 Il remake russo low budget di How I Met Your Mother è durato soltanto due stagioni prima di essere chiuso. Una perla che comunque non può mancare nelle vostre discussioni con gli amici: per fare a gara a chi conosce più serie tv, sfoderate questa e vincerete per forza.
MEDCEZIR – (REMAKE TURCO DI THE OC)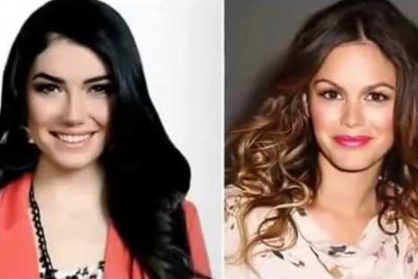 E' stato uno dei remake assurdi di maggior successo in assoluto, visto che è riuscito a portare a compimento l'opera, concludendosi dopo 3 stagioni così come la serie da cui ha tratto ispirazione. Esplora le vite di un gruppo di adolescenti nel quartiere di Altinkoy, ad Istanbul, e richiama pressochè in tutto e per tutto The OC, dalle trame alla costruzione dei personaggi. Se volete godervi The OC in versione turca, eccovi il trailer!
GOSSIP GIRL – ACAPULCO – (REMAKE MESSICANO DI GOSSIP GIRL)
Totalmente e liberamente ispirata a Gossip Girl, ma in salsa messicana. Vita breve ma intensa: andata in onda dal 5 agosto al 6 settembre 2013 con 25 episodi, Barbara Fuenmayor è la Blair Waldorf messicana. Accolta con sarcasmo, in realtà ottenne anche i suoi successi, e fu molto lodata per la fotografia e per il talento dei giovani attori protagonisti della serie. Ecco il trailer!
DESPERATE HOUSEWIVES AFRICA – (REMAKE NIGERIANO DI DESPERATE HOUSEWIVES)
Le casalinghe disperate si sono trasferite in Nigeria, nel 2015, per una stagione della durata di 23 episodi. Tra alti e bassi, la serie ha riscosso comunque un discreto successo. Ecco il trailer!
DOKTORLAR (REMAKE TURCO DI GREY'S ANATOMY)
Dimenticatevi di Meredith e Derek e fate amicizia con Deniz ed Aslan. Ci rendiamo conto del fatto che si tratta di una richiesta azzardata, ma scherzi a parte Doktorlar, la versione turca di Grey's Anatomy, è durata parecchio. Non come Grey's Anatomy, che probabilmente punta a sfidare Beautiful, ma la versione turca del successo americano è durata ben 5 stagioni, dal 2006 al 2011, ottenendo un ottimo successo in patria. Ah, stavolta non abbiamo trovato nessun video da mostrarvi di questo remake assurdo, ma se cercate in giro bene bene bene e se conoscete il turco, probabilmente qualcosa troverete!
TEOPEMUKU – (REMAKE BIELORUSSO DI THE BIG BANG THEORY)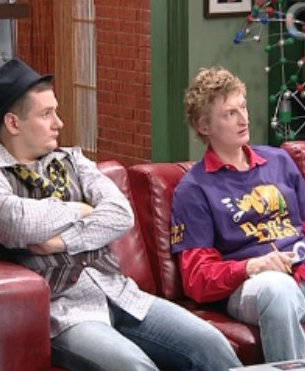 La versione bielorussa di The Big Bang Theory ha avuto vita brevissima. Pare che appena Chuck Lorre si è reso conto del fatto che avevano plagiato il suo prodotto, la serie è stata immediatamente cancellata e gli attori si sono licenziati seduta stante. Insomma, tutto si è concluso con un sonorissimo BAZINGA!
PLANET HOMEBUDDIES – (VERSIONE CINESE DI FRIENDS)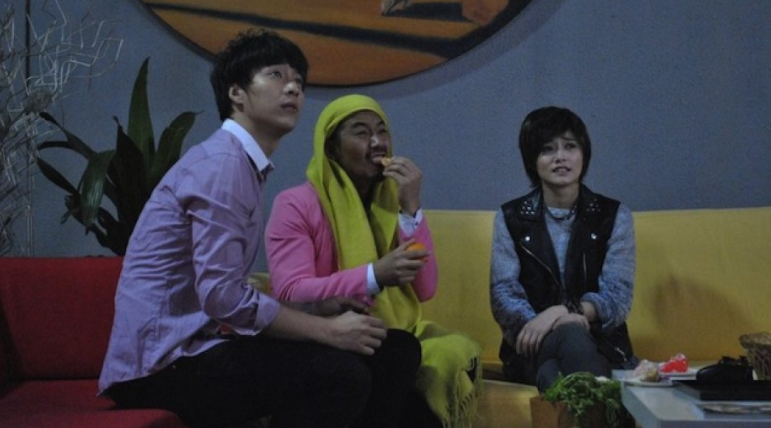 Chiudiamo in bellezza con niente meno che il remake cinese di Friends! Ispirato alla serie americana, racconta la storia di tre ragazzi e tre ragazze. La colonna sonora è stata scritta da Danny Wilde, lo stesso di 'I'll be there for you'. Se siete in astinenza da Friends, potete provare questo assurdo viaggio: non è lungo, dura soltanto una stagione, ma chissà, potrebbe valerne anche la pena!