Esiste un momento sacro nel mondo delle serie tv. Vitale, si potrebbe dire. Una deadline, si potrebbe definire. In realtà non è un momento, è il momento: il momento nel quale uno spettatore decide di portare a termine la visione della prima stagione di una nuova serie.
DA "BREAKING BAD… A "SELFIE"– A seconda della serie, dei gusti dello spettatore e le sue aspettative, il momento arriva nelle fasi più disparate. Dopo il pilot? Ci si aspetta un capolavoro assoluto. Dopo la seconda puntata? Partenza lenta, ma i botti arriveranno a breve. Dopo la quarta? Qualche dubbio, però la serie merita un'altra occasione. Dopo l'ottava? O si tratta di una tra "Arrow" e "How I Met Your Mother" (capirete in seguito), oppure si conclude la visione per inerzia. In questo caso non si provi a parlare di una seconda stagione: una è più che sufficiente.
Invece, quando si decide di staccare la spina e concludere l'agonia? Dopo il pilot? Un'idea potenzialmente buona, ma sviluppata disastrosamente. Dopo la seconda puntata? Lo spettatore sente puzza di fregatura e abbandona la nave prima che affondi. Dopo la quarta? Cornuto e mazziato, lo spettatore scappa via indignato. Dopo l'ottava? Truffa in piena regola e calci ripetuti allo schermo del pc. Urge una dose massiccia di "Breaking Bad".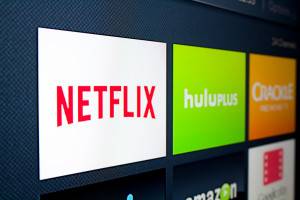 L'INDAGINE DI NETFLIX… – La deadline di 25 serie tv (o meglio, la prima deadline) è stata individuata da Netflix (qui l'elenco completo). Qualche giorno fa, il colosso statunitense dello streaming on demand (a proposito: se qualcuno ha tre euro al mese da spendere, legga qui), ha pubblicato un'interessante statistica, nella quale si evidenzia in quale momento lo spettatore decida di portare al termine la prima stagione di una nuova serie. I risultati sono particolarmente intriganti: anche quando si sviluppa un amore travolgente, non sempre scatta subito il colpo di fulmine.
Il caso più eclatante, in questo senso, è la sopracitata "How I Met Your Mother", serie tv cult chiusa nel 2014 al termine della nona stagione. Per convincere gli spettatori, infatti, Ted, Barney e l'allegra compagnia di amici folli hanno avuto bisogno di otto episodi. Promossi, ma che fatica. Altro esempio è "Arrow", anch'essa capace di scagliare la freccia giusta solo dopo l'ottavo episodio.
Nonostante ciò, gli amori tormentati non fanno per tutti: c'è chi si innamora al primo sguardo. È il caso di "Breaking Bad" (2 episodi sono stati più che sufficienti per voler testare "un'esperienza di vita"), "The Walking Dead", "Scandal", "Sons of Anarchy" e "Suits" (due episodi molto convincenti a testa), o "House of Cards" (tre episodi per farsi catturare dal carisma di Frank Underwood). Gli spin-off hanno bisogno di più tempo: sconfiggere la diffidenza iniziale e sostituire l'amore di una vita con la giovane cugina non è semplice. Un esempio? "Better Call Saul", promossa dopo quattro episodi.
… E LE CONSEGUENZE – È chiaro, l'"assimilazione" di una serie tv (oppure "assuefazione da") non sempre è associabile al legame che si instaura con una serie tv dello stesso genere, ma è possibile definire delle tendenze.
Per esempio: polizieschi e thriller, di solito, hanno vita più facile e raramente non raggiungono l'ambito traguardo. Spesso non superano la seconda deadline, ma la prima sì. Se c'è un mistero che sia realmente tale da risolvere, capita di guardare un'intera stagione di una serie che non si ama finché non si svela l'arcano.
Secondo esempio: tra le serie tv le sitcom faticano maggiormente. Far ridere, è noto, è più difficile che far piangere. La serie comica perfetta necessita di una ricetta impeccabile, originale e senza sfumature. È più difficile entrare in empatia con i personaggi comici e in generale il processo di conoscenza è più lungo. "How I Met Your Mother", oggi amata in tutto il mondo, docet.
Terzo e ultimo esempio: i personaggi più particolari sono dei cicloni. Walter White e Frank Underwood hanno avuto bisogno di poco tempo per sconvolgere gli spettatori, impietriti di fronte allo schermo. Una partenza a bomba, due storie uniche ed un mondo folle schiuso da subito intorno a loro: non voler arrivare a fine stagione è quasi un'eresia. Per due come loro, la deadline non è imminente. Buona parte degli spettatori delle serie tv non vorrebbe abbandonarli mai. Mai. Si tratta di ipnosi? No, è la ricetta per la serie perfetta. Alla faccia della deadline.
Antonio Casu
@antoniocasu_