Reboot è ormai diventato un termine comune per noi amanti di serie TV e di cinema. È ovunque e domina la scena. Personalmente, ogni volta che sento questo termine mi vengono i brividi. Reboot, ma perché? La vecchia serie non andava bene? La cara, vecchia serie, con i cari, vecchi protagonisti, con quei cari, vecchi attori spesso idolatrati. Serie che ci fanno sognare ancora adesso, che ci fanno piangere, ridere, entusiasmare, le stesse di cui facciamo rewatch infiniti perché non sappiamo stare senza. Anche a costo di rimanere indietro con le altre serie che seguiamo. O con gli esami. O con la nostra vita (che poi sono sempre le serie TV, quindi va bene, anzi male, anzi malissimo!)
Quindi perché fare i reboot? Perché fare il reboot di Xena ad esempio? O di Buffy? No, scusate, ritiro questa eresia, prima che a qualche produttore venga l'idea di rifare sul serio anche Buffy!!
I reboot vengono fatti sostanzialmente per lo stesso motivo per cui Peter Jackson ha deciso di girare tre film di tre ore per ricreare visivamente un racconto di 200 pagine: soldi.
Sì, perché i reboot si guardano, non possiamo farci niente. È così, funziona così. Magari li guardiamo per criticarli, per dire che il cast precedente era migliore, che proprio non ci piace, ma in fondo è sempre più o meno la stessa storia, quella che ci ha fatto sognare dieci anni fa e che probabilmente ci farà sognare ancora.
Quindi la vediamo e l'emittente fa ascolti. E se fa soldi, guadagna. E se guadagna, produrrà altri reboot.
Inoltre, investire su un prodotto già noto è un rischio sicuro, calcolato, specie perché si può contare spesso su showrunner e attori di un certo calibro, che vogliono scrivere o ricoprire un ruolo che hanno amato e che ha condizionato la loro vita. Ad esempio, il reboot di 24, in uscita nel 2017, 24: Legacy vede tra i protagonisti nientemeno che Miranda Otto (indimenticata Eowyn nella saga de Il Signore degli Anelli), mentre quello di Xena verrà diretto da Javer Grillo-Marxuach, scrittore e produttore delle prime due stagioni di Lost e sceneggiatore occasionale di serie come Streghe e Law&Order: Special Victims Unit. E in un mondo televisivo che chiude gioiellini come Looking, The Family, Vicious, ecc., perché troppo innovativi e di nicchia, cullarsi su prodotti già abbondantemente testati è anche un modo per non sprecare soldi e, alle volte, anche per avere un guadagno sicuro che potrebbe essere investito proprio nella creazione di una di queste serie più sperimentali.
Il solo modo per fermare la creazione di reboot è boicottarli. Ma non lo faremo mai perché siamo drogati di storie e non possiamo farne a meno. E quelle sono le nostre storie preferite, le storie con cui siamo cresciuti. Quindi magari una possibilità dovremmo dargliela. O no? Anche perché non sono propriamente le stesse storie. Un esempio? Grillo-Marxuach ha dichiarato che la sua Xena oltre a essere dichiaratamente lesbica, sarà anche molto vestita. Niente abiti succinti quindi, bensì un abbigliamento più simile a quello di Brienne di Game of Thrones. Insomma, una Xena molto diversa da quella a cui siamo abituati. Ci piacerà? Lo scopriremo tra circa un anno, dal momento che la messa in onda è prevista per il 2017.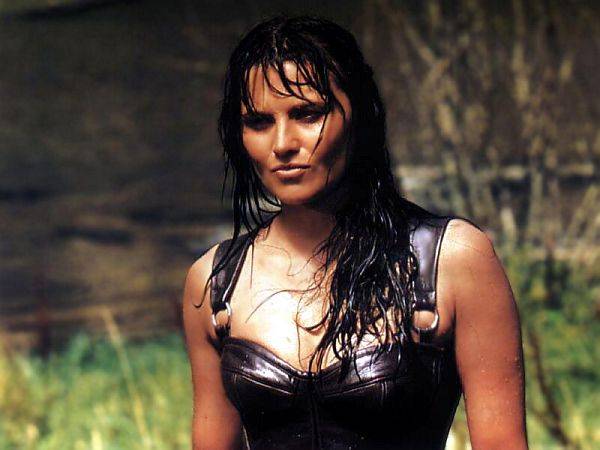 Altro motivo è sicuramente quello di catturare pubblico giovane. Un/una ragazzo/a nato nel '2000, difficilmente sarà cresciuto con i vari Xena, Buffy, Settimo Cielo, ecc. E ancora più difficilmente li recupererà in streaming o in TV. Più facile che segua una nuova versione della storia, una nuova serie, magari prodotta da Netflix. Quindi produrli potrebbe essere vantaggioso. E magari potrebbe far venire voglia a qualcuno di guardare la serie classica. O forse no.
Quindi i reboot sono necessari. O forse no. Forse sono davvero solo una macchina da soldi senz'anima. Nel dubbio, però, noi li guardiamo.