Grandi castelli, lotte epiche, personaggi iconici, set immensamente curati, storie indimenticabili, costumi caratteristici e tempi ormai andati. Il filone period drama è tutto questo e tantissimo altro. Oggi analizziamo cinque serie che hanno nobilitato il genere e che hanno dato il via a quella tendenza fruttuosa e, editorialmente, geniale di spostare capitali e investimenti dai grandi studi hollywoodiani, da sempre orientati verso la produzione di grandi historical movie, a progetti d'oltreoceano e dall'indirizzo esclusivamente televisivo. Peaky Blinders e The Crown sono solo due delle 5 serie tv che abbiamo scelto per voi.

5) The Crown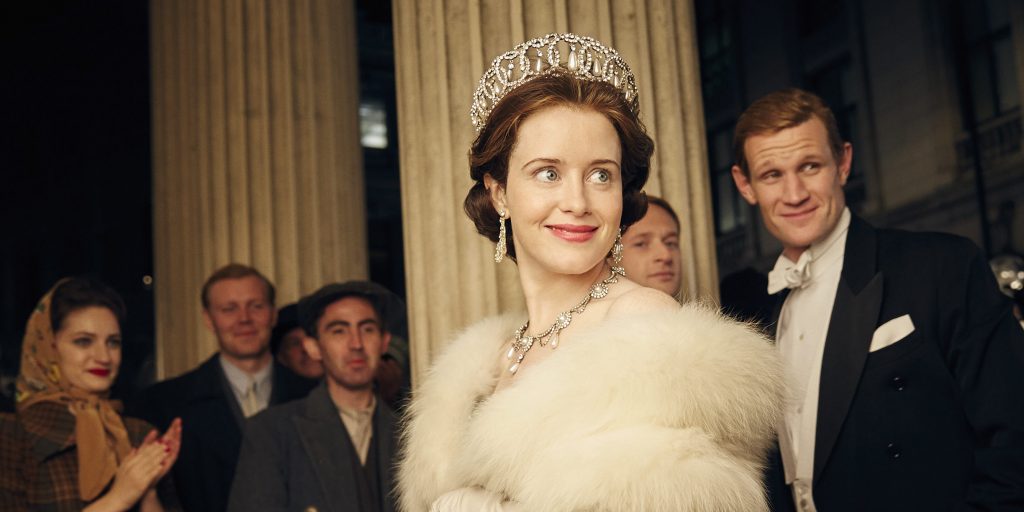 Come non partire dalla serie simbolo del dramma in costume degli ultimi anni?
The Crown non è solo la narrazione più intensa e più intima riguardo l'ascesa al trono e la conseguente, secolare, reggenza di Queen Elisabetta II. È un elaborato audace e vero sulle paure, sui sogni, sui timori e sulle tenebre di una donna divenuta forte grazie alla tenacia, grazie alla spregiudicatezza e alle spalle forti che hanno contraddistinto la casata reale britannica fino ad oggi.
Nata da un'idea dello showrunner Peter Morgan, già regista di uno spettacolo teatrale riguardo i reali di Buckingham Palace, questa produzione dal budget smisurato, 130 milioni di dollari, e, superata solo dall'ultima stagione di Game of Thrones, 180 milioni circa, ha lanciato alla ribalta Claire Foy, vincitrice del Golden Globe 2017 alla migliore attrice protagonista e successivamente apprezzata dalla critica in First Man di Chazelle ( LaLa Land ) e in Millenium (secondo capitolo della saga iniziata da David Fincher). Ma The Crown, che trova i suoi punti di forza nei set assolutamente autentici e nella sceneggiatura accuratissima, sfoggia oltre alla Foy un insieme d'interpreti d'esperienza, si veda John Liyhgow che porta in scena un Churchill testardo e ingrugnito, e nuove promesse come Matt Smith, che vedremo nel nuovo Star Wars, con un principe Filippo dal carattere tenero.
Due stagioni da amare, per scoprire la Queen Elizabeth come non l'avevamo mai vista.