Il processo creativo che porta alla nascita di una serie tv vede diversi elementi combinarsi assieme. Sceneggiatura, regia, prove attoriali e ambientazioni sono tutti cardini fondamentali del prodotto televisivo. In alcuni casi, però, un elemento tra questi può avere un peso maggiore in quanto essenza intrinseca della storia stessa. Per alcune serie tv, ad esempio, è l'ambientazione a ricoprire questo ruolo, come nel caso di Peaky Blinders. In tali situazioni potremmo quasi dire che non è la storia a scegliere l'ambientazione, ma l'esatto opposto: è la città a fare la narrazione. Pertanto, girare queste serie tv in altri luoghi non avrebbe semplicemente distrutto la magia del prodotto, ma ne avrebbe stravolto la natura rendendolo qualcosa di completamente diverso.
In questo articolo vedremo dunque quali serie tv, oltre alla già citata Peaky Blinders, non sarebbero state le stesse se fossero state girate altrove.
1) House of Cards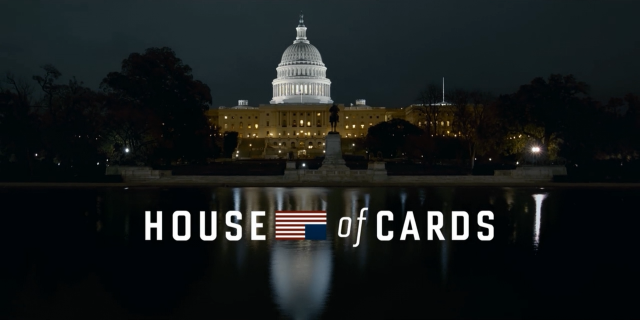 La serie tv con protagonista Kevin Spacey nel ruolo del politico americano fittizio Frank Underwood, è uno degli esempi più calzanti di questa categoria. Per portare in tv i (supposti) giochi di potere interni alla Casa Bianca, la scelta di girare a Washington DC risulta essere imprescindibile. La natura della serie tv rende la città – sede del potere politico americano – il cuore pulsante delle vicende narrate. Non a caso la sigla stessa di House of Cards consiste in una visuale in timelapse della città di Washington. Essa mostra quel contrasto tra la normale vita di tutti i giorni dei passanti e le controverse dinamiche politiche in corso nei palazzi del potere a loro insaputa. La cupola del Campidoglio, la Casa Bianca, l'Obelisco del Washington Monument, diventano in tal modo simboli di House of Cards almeno quanto l'anello di Frank Underwood.