Negli ultimi anni ci siamo trovati di fronte a serie tv, come per esempio Orange Is the New Black, che hanno scelto di veicolare messaggi di tutto rispetto.
In effetti questa è una delle grandi differenze tra le diverse tipologie di prodotti. Alcuni telefilm tendono a trattare tematiche piuttosto frivole, o divertenti, mentre altri mirano a parlare di argomenti più importanti. Spesso, in ogni caso, tematiche e linguaggio diverso con cui vengono trattate coincidono.
Una tematica che sempre più spesso viene messa in evidenza nella narrazione televisiva contemporanea è quella del razzismo. È qualcosa di sempre attuale, che si può trattare in ogni contesto: da serie tv come Orange Is the New Black fino ad altre come Black-ish.
Stiamo chiaramente parlando di qualcosa di importante a livello sociale, politico e non solo. Nella storia le dinamiche razziste si sono fatte strada nel peggiore dei modi possibili.
Essendo nel periodo natalizio, inoltre, ci è sembrato più che giusto dare maggiore spazio a questo argomento, andando a parlare delle serie tv che sensibilizzano sul tema del razzismo. La speranza è che si possano avere diverse visioni su un oggetto di discussione così delicato e che si faccia il possibile per combattere un'ideologia sbagliata e forse anche priva di fondamento.
Ma basta perderci in chiacchiere e cominciamo!
1) American Crime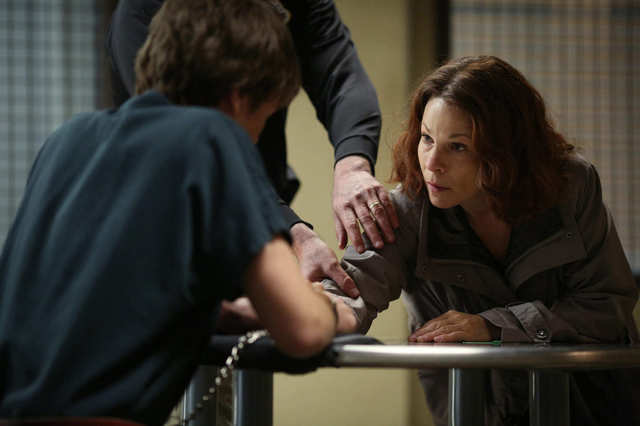 Ci troviamo di fronte a una serie tv estremamente interessante, passata forse in sordina. American Crime si sviluppa come serie antologica, della durata di sole tre stagioni. Cominciata nel 2015 e finita nel 2017, il denominatore comune che accompagna le storie è, per l'appunto, il razzismo.
Nella prima stagione ci troviamo in California, in una città alle prese con un delitto razziale riguardante un veterano di guerra e sua moglie, mentre nella terza stagione assistiamo alla messa in scena di una moderna forma di schiavitù presente nelle comunità agricole della Carolina del Nord. Sfumature diverse, ma uguale natura.