Era il lontano 2003 quando il mondo delle Serie Tv accolse per la prima volta Olivia Wilde, apparsa in Skin, una moderna Romeo e Giulietta di soli otto episodi. Nel 2004 invece abbiamo imparato ad apprezzare l'attrice per il conturbante ruolo della barista Alex in The O.C.. Qui ha interpretato, per un breve periodo, l'interesse amoroso di Marissa. Dopo il ruolo ricorrente nel teen drama Olivia Wilde si è dedicata al cinema, recitando in diversi film ma in ruoli secondari.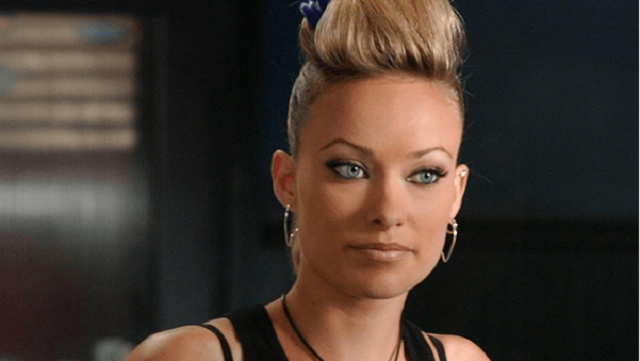 Il 2007 è l'anno della svolta: nella quarta stagione di Dr. House entra in scena la dottoressa Remy "Tredici" Hadley, interpretata proprio dalla Wilde.
Da quel momento l'attrice ha cominciato a guadagnare fama e anche ruoli importanti. Infatti nel 2011 ha lasciato Dr. House – ritornando solo nel season finale definitivo – per dedicarsi alla sua carriera di attrice cinematografica. È stata al fianco di Harrison Ford in Cowboy & Aliens, di Ryan Reynolds e Jason Bateman nella commedia Cambio vita, ed è stata la madre di Justin Timberlake nel film In Time.
Olivia Wilde non è però solo una grande attrice. Nel 2013 ha pubblicato un articolo sul «Glamour Magazine» (Do's and Don'ts of Turning 30), nel 2016 ha diretto un video musicale del gruppo hippie-folk Edward Sharpe and the Magnetic Zeros e anche uno per i più noti Red Hot Chili Peppers. È stata ambasciatrice mondiale per Revlon, famosa marca di cosmetici, fino al 2016 e per la campagna per la linea sostenibile di H&M nel 2015. Nel 2017 è diventata attivista e rappresentante di una compagnia di cosmetici e prodotti per la pelle biologici, True Botanical.
Oltre a essere attrice di film e Serie Tv e volto per diverse marche, Olivia Wilde, ispirata dai genitori  – pilastri del giornalismo statunitense – ha anche ideato e girato dei documentari. Ha prodotto diversi corti d'inchiesta: uno sulla comunità di Haiti dopo il terremoto del 2010, un altro nel 2012, sull'epidemia di colera esplosa sull'isola. Si è occupata anche delle condizioni delle donne di Nairobi, in Kenya, mostrandone le sofferenze nella docu-serie Half the Sky.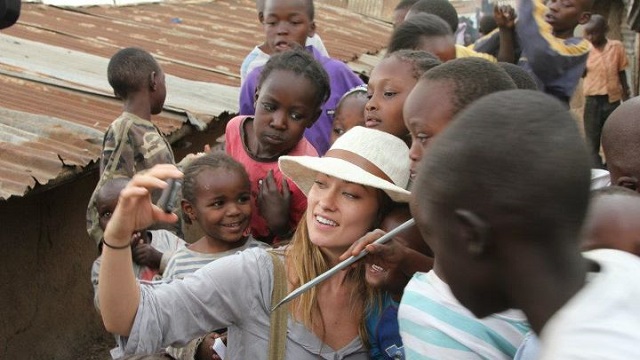 Continuando a lavorare a documentari d'inchiesta, la Wilde ha mostrato di non essere semplicemente un'attrice ma una donna impegnata per migliorare la società.
Nel 2013 si è occupata di mostrare le conseguenze dell'uragano Sandy sulla vita di un ferramenta del Queens e nel 2015 ha raccontato lo scoppio delle prime epidemie di ebola. Del 2017 è il suo ultimo documentario, Fear Us Women, che racconta la vicenda di una donna canadese che ha combattuto in Syria contro l'ISIS per tre anni.
In tutti questi anni ha continuato ovviamente ad apparire in film e Serie Tv. La ricordiamo in Lei, come appuntamento al buio del protagonista e in Rush, film biografico su Niki Lauda e James Hunt. È stata poi protagonista e produttrice di Meadowland, apparso per la prima volta al Tribeca Film Festival del 2015. Per tornare al mondo delle Serie Tv, nel 2016 ha partecipato a Vinyl. Inoltre nel 2017 ha prestato la voce a un personaggio di in un episodio della sitcom animata Son of Zorn. Come vedete ci stiamo avvicinando sempre di più al presente.
Infatti è da un po' che non vediamo Olivia Wilde in carne e ossa sui nostri schermi. Che sta facendo oggi l'attrice?
Forse ci sarà capitato di vederla in qualche foto delle Women's March di Washington e Los Angeles del 2017 e 2018. La donna è infatti non solo un'attivista per la tutela della natura e degli animali (è stata anche eletta come Celebrità vegetariana più sexy del 2010 dalla PETA) ma è una femminista che lotta per i diritti delle donne. È molto presente su Instagram, dove alterna a post promozionali dei suoi film anche immagini a supporto delle lotte internazionali femminili. Pochi giorni fa ha pubblicato proprio un commento alla vicenda delle Pussy Riot che hanno invaso il campo durante la finale dei mondiali di Russia. Anche lei, come il gruppo sovversivo, è a favore della libertà di espressione e della liberazione dei prigionieri politici russi.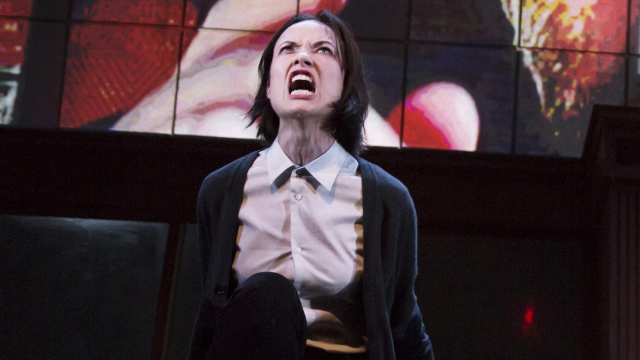 Ritornando ai ruoli di attrice, la Wilde ha accantonato per il momento le Serie Tv, riscoprendo una passione del passato. Nel 2017 ha fatto il suo debutto a Broadway con il ruolo di Julia nello spettacolo 1984. Dieci anni prima aveva partecipato alla produzione Off-Broadway (cioè di teatri più piccoli di quelli di Broadway) Beauty on the Vine, recitando in tre diversi ruoli. Essendo un'attrice multitasking, nello stesso periodo la Wilde si è preparata anche per il ruolo di protagonista in Life Itself e A Vigilante. È anche stata protagonista del video musicale di Drake Nice For What. Al momento, la nostra attrice/produttrice/attivista è impegnata a dirigere come regista il film Booksmart, che uscirà nel 2019.
A quanto pare Olivia Wilde non si accontenta di essere in prima linea sul palcoscenico, ma vuole prendersi anche il dietro le quinte del mondo dello spettacolo.
L'attrice ha avuto la bravura di farsi conoscere inizialmente con le Serie Tv, di fare gavetta con ruoli minori, per poi prendersi con caparbietà bei ruoli di protagonista. Con le sue capacità ha poi dimostrato di poter essere anche molto altro, conquistandosi sempre maggiori responsabilità anno dopo anno.
Ovviamente tutti noi andremo al cinema per Life Itself in uscita il 21 settembre 2018 – veder recitare la Wilde sul grande schermo è sempre un piacere – ma seguiremo Olivia anche in tutti gli altri ambiti di cui si occupa. Sempre se riusciamo a tenere il passo! Chapeau a un'attrice che sa fare tutto e la cui bravura ha superato di gran lunga la sua innegabile bellezza, senza correre il rischio – all'inizio molto concreto – di venirne oscurata.