La sceneggiatura (o script) di un film o una serie tv è la base sulla quale si costruisce poi l'opera. È il punto d'incontro tra l'idea e la realizzazione del prodotto. Le sceneggiature devono essere scritte seguendo delle regole ben precise, anche se poi spesso durante le riprese possono esserci cambiamenti, modifiche e improvvisazioni, sia da parte degli autori che degli attori. Visionare lo script di una serie tv che ci piace non è solo un modo per leggere ciò che abbiamo già visto, ma possiamo anche capire quali sono le differenze tra l'idea iniziale e gli sviluppi che ci sono stati in produzione. Lost è sicuramente un esempio ideale, ne parliamo in seguito.
Può anche aiutare chi ha intenzione di scrivere, per passione o per lavoro (o entrambe le cose). Dicono che il miglior modo per apprendere come impostare una sceneggiatura sia leggerne delle altre. Quindi leggere questi script vi aiuterà a sapere molto di più su questo ambito e in generale sulle serie tv. Può essere utile anche buttare un occhio su quelle che non conoscete, potrebbero piacervi così tanto da indurvi a cominciare quella serie.
Il sito web Script Reader Pro ha stilato la classifica delle 10 migliori sceneggiature delle serie tv, una per ogni genere (drammatico, comedy, azione/avventura, thriller, horror).
Qui vediamo la top 10 del genere azione/avventura.
1) Game of Thrones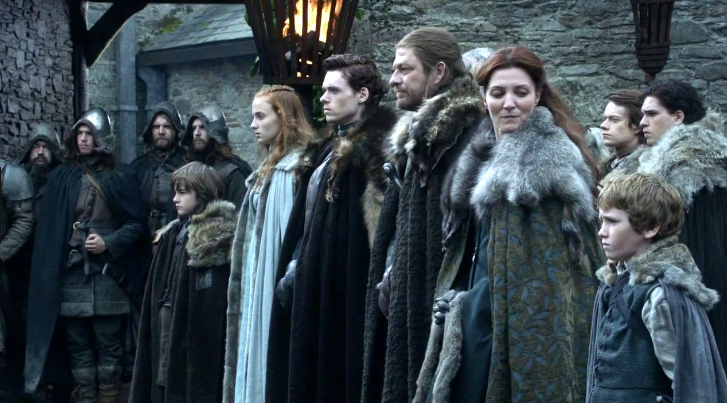 La serie fantasy Game of Thrones sarebbe da classificare forse più propriamente nella classifica delle serie tv drama, ma il sito la mette al primo posto in questo genere. Come già noto, la serie è tratta dal ciclo di romanzi di George R. R. Martin, ma le sceneggiature degli episodi sono a cura di David Benioff e D. B. Weiss. Leggiamo il pilot di una delle serie più conosciute di tutti i tempi.
Clicca qui per leggere lo script: https://www.scriptreaderpro.com/wp-content/uploads/2017/05/Game-of-Thrones.pdf