Il tempo passa, il mondo va avanti e con esso anche le serie tv. Siamo nella generazione della mafia, dei supereroi e della tecnologia, passando per gli zombie fino ad arrivare alla politica. Questi sono i temi affrontati dalle migliori serie tv negli ultimi anni. Proviamo allora ad analizzare come le serie tv hanno rivoluzionato il mondo dal 2010 ad oggi! Ecco le 16 che più hanno segnato quest'epoca.
NB. Non è una classifica, bensì una lista in ordine sparso
The Walking Dead

: la serie zombie per eccellenza. Inizia nel 2010 in sordina, ma negli ultimi anni ottiene un successo mondiale, tanto da far costruire un intero parco a tema. Probabilmente il nuovo modo di vedere gli zombie, il concentrarsi su come sopravvivere e sui valori di amicizia e famiglia rendono la serie particolarmente emozionante, al netto anche dell'ampio spazio regalato ad introspezione e psicologia a più livelli. Un vero e proprio capolavoro che ci tiene compagnia da ben sei stagioni, in attesa della settima!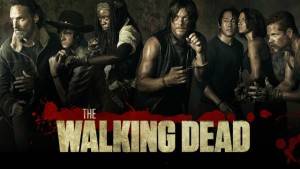 2)Games of Thrones: se si parla di rivoluzione degli ultimi anni non si può non nominare Il trono di Spade.
Crudo, senza alcuna censura, un nuovo modo di interpretare e mostrare una serie tv. Ultra appassionante e ricca di colpi di scena, per gli amanti del mistero e del conflitto, è la serie perfetta. Personaggi di tutti i tipi e per tutti i gusti.
L'assenza di un vero protagonista assoluto e l'estrema mutevolezza in generale: lo spettatore sa che in Game of Thrones può succedere davvero di tutto, e questo è un punto di forza letteralmente pazzesco.