Quante volte, vedendo le serie tv notate delle cose che vi fanno pensare "MA WTF?!". A me spesso, e sono WTF costanti, che si ripetono in quasi tutte le serie che seguo. Cominciamo.
1. E va bene, ci sta, è una serie TV. Hanno truccatori, parrucchieri, stilisti personali. Mi rendo conto di tutto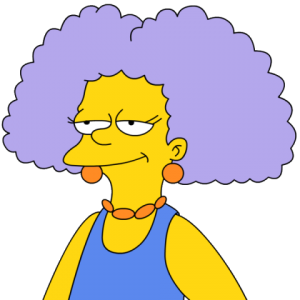 questo MA…se state interpretando persone che vivono una vita, dov'è il realismo?! Partiamo dal presupposto che ovunque si addormentino, in qualsiasi condizione o momento, si risvegliano sempre presentabili: hanno capelli migliori di me dopo che esco dal parrucchiere, sono magicamente già truccati, e non hanno assolutamente un espressione devastata. Quando mi sveglio io ho dei capelli che sembro Selma dei Simpson, delle occhiaie che se piovesse gli uccellini potrebbero venire ad abbeverarsi su di me e la faccia di chi pensa "perché sono qui? Chi sono? Dove sono?". E invece loro no, sono già dei modelli.
2. Ma continuiamo. Quante volte ci capita di assistere, nelle serie TV, a momenti di pura quotidianità? Gente che cucina, che vede la TV, che legge. PERCHÉ SONO SEMPRE VESTITI BENE? Ad esempio…….vedo madri che cucinano vestite con abiti da lavoro, scarpe col tacco. Nonni che leggono con pantaloni e gilet professionali, padri che guardano partite di calcio seduti comodamente con camicie e jeans. No, ora dovete proprio dirmelo: solo a casa mia si vive in tenuta comoda?! Non me la immagino proprio mia madre a cucinare una bella spaghettata col sugo con indosso un tailleur e un tacco 12. Lì le donne invece sembrano tutte uscite da "Sex and the city".
3. Ma non è tutto qui. Quelli delle serie TV vanno mai in bagno? Cioè, figuratevi, ad ognuno la propria intimità, ma cavolo c'è gente che viene ripresa costantemente e non gli scappa mai la pipì.