In questi ultimi anni in cui la serialità ha iniziato a ricoprire un ruolo sempre più importante nell'intrattenimento, non sono di certo mancati prodotti di qualità. Abbiamo assistito allo sviluppo di show acclamati dagli spettatori e dalla critica per la loro consistenza e perfezione. E poi abbiamo visto serie tv che invece, a causa dell'enorme successo ottenuto, hanno perso ciò che le aveva consacrate all'inizio. La Casa di Carta è uno degli esempi più calzanti: notato l'amore del pubblico per il Professore e la sua banda, Netflix ha deciso di prolungare una serie (così come altre che troverete qui) che avrebbe potuto trovare la sua naturale conclusione già nel secondo capitolo.
Pur di cavalcare l'onda del successo, molti show hanno portato avanti delle storie che non avevano la necessità di continuare. Proprio per questo, il pubblico si è ritrovato di fronte a dei prodotti un tempo originali che sono caduti nella ripetizione e banalità, così come ad altri che si sono allontanati dalla premessa iniziale, perdendo quella scintilla che ci aveva fatto innamorare all'inizio.
Vediamo dunque insieme quali sono le 5 serie tv che sono state rovinate irrimediabilmente dal successo mondiale:
1) Game of Thrones
Non potevamo di certo non includere Game of Thrones nella nostra lista. Ispirato dai romanzi di George R. R. Martin, nel corso degli anni il colosso HBO ha conquistato il cuore di milioni di spettatori, tenendoli attaccati allo schermo episodio dopo episodio. I personaggi complessi, le trame intricate e la produzione stellare hanno consacrato un prodotto che, almeno fino alla sesta stagione, ha dimostrato di essere uno dei migliori nel panorama televisivo.
Il successo mondiale ha contribuito a trasformare la serie in un vero e proprio fenomeno culturale: l'attesa dei nuovi episodi, le numerose teorie sulla sorte dei protagonisti, lo shock condiviso di fronte all'inaspettata svolta degli eventi. Nel corso degli anni, i fan di tutto il mondo hanno condiviso una vera e propria esperienza collettiva.
Purtroppo, come ben sappiamo, non sempre il successo è sinonimo di qualità, e le ultime due stagioni di Game of Thrones ne sono la perfetta dimostrazione. Il mancato supporto del materiale originale e la fretta di chiudere la storia nel giro di pochi episodi hanno inevitabilmente rovinato lo show. Affidandosi sempre di più alla spettacolarità, la serie si è dimenticata di dare spazio alla costruzione dei personaggi e ai dialoghi che l'avevano resa grande. La settima e ottava stagione ci hanno regalato dei bei momenti, ma non sono stati sufficienti per compensare il resto.
2) Black Mirror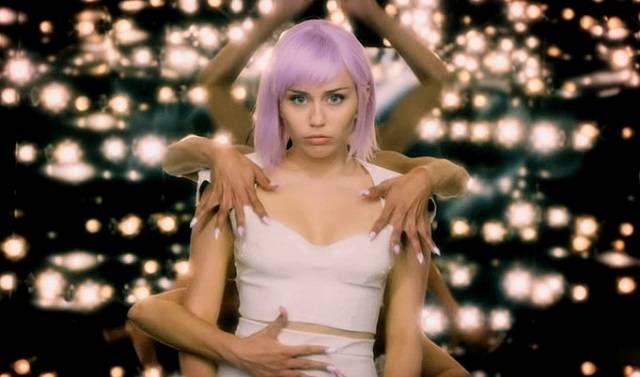 Le prime stagioni di Black Mirror hanno lasciato il segno grazie alla loro voglia di raccontare vicende tanto vere quanto brutali. Ambientate in un futuro non troppo lontano, le storie di Charlie Brooker hanno messo in risalto i pericoli derivanti dall'abuso della tecnologia, senza però mai renderla protagonista. Infatti, anche se la tecnologia è sempre presente, è la società moderna a essere analizzata e condannata: in Fifteen Million Merits lo show ci presenta un eroe che combatte per le stesse cause in cui crede lo spettatore, per poi mostrarci la sua amoralità di fronte alla possibilità di migliorare la sua condizione. Per non parlare di White Bear, in cui assistiamo al completo disinteresse della collettività di fronte alla crudeltà, fisica e psicologica, sopportata dal singolo individuo.
Ansiogena ma necessaria, la serie spingeva gli spettatori a fermarsi e riflettere su ciò che avevano appena visto. Purtroppo, con l'acquisizione di Netflix e l'aumento degli episodi, lo show ha iniziato a cambiare, e non per il meglio. Anche se alcuni episodi della terza e quarta stagione sono riusciti a mantenere una certa profondità, in molte puntate Black Mirror non è più stata Black Mirror: l'angoscia e l'oppressione degli esordi hanno lasciato il posto a trame approssimative in cui la tecnologia è semplicemente il cattivo della storia, invece che un mezzo con il quale risaltare il lato brutale dell'uomo. Questo stravolgimento si è notato ancora di più nella quinta stagione, composta da 3 episodi dimenticabili e ben lontani dall'essenza iniziale dello show.
3) 13 Reasons Why
Tratta dal romanzo di Jay Asher, la prima stagione di 13 Reasons Why ha portato sul piccolo schermo la tragica storia di Hannah Baker, un'adolescente tormentata da un costante senso di inadeguatezza. Sopraffatta dalla solitudine e dalle violenze subite, la ragazza si suiciderà, lasciando 13 cassette in cui spiega i motivi per cui si è tolta la vita. Nonostante sia stata criticata da molti per il modo in cui ha trattato le scene di violenza, lo show ha comunque riscosso molto successo. Le tematiche trattate hanno sensibilizzato il pubblico sulla realtà di molti adolescenti, e la stessa produzione si è resa disponibile per aiutare chiunque si trovasse in una situazione di difficoltà.
Una sola stagione sarebbe stata più che sufficiente per raccontare una vicenda del genere. Ma questo non ha di certo fermato Netflix dal rinnovare la serie per tre volte (qui troverete la nostra recensione dell'ultimo ciclo di episodi). Allungando la storia, lo show ha inevitabilmente perso la sua efficacia. Se la seconda stagione è servita in parte a chiudere la storia di Hannah e permettere a Clay di affrontare la perdita della ragazza, la terza e la quarta hanno completamente stravolto la premessa iniziale dello show. Le trame confusionarie, l'introduzione di nuovi personaggi fini a se stessi, il declino dei protagonisti e l'accozzaglia di generi e tematiche hanno rovinato una serie che sarebbe stata soddisfacente se solo avesse saputo quando fermarsi.
4) La Casa di Carta
Come anticipato nell'introduzione, La Casa di Carta è uno degli esempi più calzanti di serie tv rovinate dal successo mondiale.
La serie spagnola non è mai stato un capolavoro, ma ciò non toglie il fatto che sia diventata un fenomeno mediatico nel giro di poco tempo. Il carisma del Professore, il ritmo sostenuto, i colpi di scena e l'interazione fra i personaggi sono ciò che hanno fatto la fortuna di questo show. Proprio per questo, nonostante i suoi difetti e discrepanze, le prime due stagioni sono riuscite a conquistare il pubblico e a entusiasmarlo episodio dopo episodio. Pensata originariamente come una serie breve, La Casa di Carta avrebbe dovuto concludersi alla fine del secondo capitolo: dopo aver programmato la rapina per mesi, affrontato i mille imprevisti e consolidato i rapporti interni, i personaggi riescono a portare a termine il colpo alla Zecca di Stato e a fuggire verso una nuova vita.
Ma invece di mettere la parola fine alle vicende della banda, Netflix ha deciso di prolungare la serie, finendo così per rovinarla. Infatti, pur riuscendo ancora ad intrattenere, La Casa di Carta non solo si è allontanata dalla gloria del passato, ma non è più riuscita a nascondere i suoi difetti: buchi di trama, schemi ripetitivi, dialoghi assurdi e inverosimili e il mancato approfondimento dei personaggi. Anche i colpi di scena, da sempre uno dei punti forti dello show, non hanno più avuto lo stesso impatto del passato, mettendo ancora più in risalto il declino di una serie un tempo accattivante.
5) Élite
Ambientata nel prestigioso liceo privato di Las Encinas, Élite è un teen drama spagnolo che tratta tematiche decisamente attuali: criminalità, tossicodipendenza, sessualità e razzismo. Rivolto a un pubblico giovane, con le sue prime due stagioni lo show ha dimostrato di poter intrecciare una trama crime con il drama adolescenziale. Infatti, oltre ai misteri e crimini da risolvere, Élite getta lo sguardo su una generazione di ragazzi allo sbando, trascurati dai genitori e per questo facilmente attirati da alcol, sesso facile, droghe e altre trasgressioni.
Nonostante il promettente inizio, lo show non è riuscito a mantenere lo stesso livello nella terza stagione. Infatti, pur essendoci stati momenti emozionanti e interazioni interessanti, il terzo e il quarto capitolo non sono riusciti a riprodurre il senso di tensione e inquietudine del passato. La ripetizione degli stessi schemi, l'introduzione di nuovi personaggi senza spessore e un intreccio sempre più prevedibile non hanno potuto che sottolineare il decadimento dello show.