# #
I personaggi che abbiamo avuto modo di conoscere grazie alla serie tv sono davvero tanti e, ovviamente, non è possibile che tutti loro suscitino le stesse emozioni nei fan. Ci sono, tuttavia, alcune personalità che mettono d'accordo la maggior parte degli spettatori. Prendiamo Arturito de La Casa de Papel, per esempio.
# #
Per "personaggio antipatico" non intendiamo necessariamente qualcuno che è "cattivo", ma piuttosto un elemento che ci ha dato fastidio per motivi diversi all'interno della trama della serie tv che abbiamo guardato.
A infastidirci potrebbero essere le loro voci, i loro atteggiamenti o magari alcune scelte alquanto discutibili. Oggi abbiamo cercato di riunire i dieci personaggi che, generalmente, stanno antipatici un po' a tutti.
# #
Non li avete sopportati nemmeno voi, oppure siete un'eccezione?
1) Livia Soprano – I Soprano
Un personaggio che nel bene e nel male (ma soprattutto nel male) non ci ha mai lasciati indifferenti.
Cinica, con un carattere forte e sprezzante, ha lasciato un segno profondo nella vita di Tony e di tutti i suoi figli. Il protagonista della serie porta avanti il rapporto conflittuale con sua madre anche dopo la morte di quest'ultima, affrontando le problematiche personali con una psicologa: Livia, infatti, è sempre stata un problema gigantesco per la psiche del boss mafioso.
2) Arturo Román – La Casa de Papel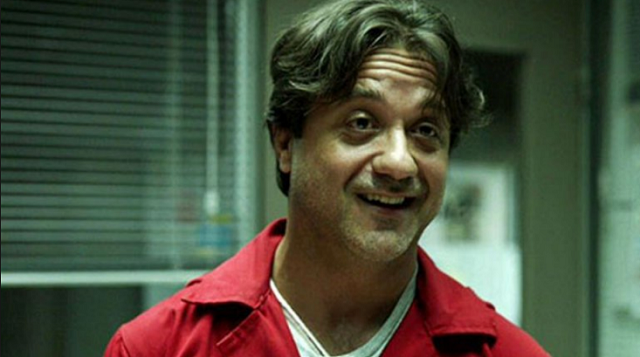 La Casa de Papel è una di quelle serie tv che, nel bene o nel male, è stata discussa tantissimo negli ultimi anni.
Che la si ami o che la si odi, tutti ne hanno sentito parlare. E hanno sentito parlare anche di lui: Arturito.
Arturo è uno spione, manipolatore, un subdolo doppiogiochista. Lo abbiamo odiato quando abbiamo visto come ha trattato Monica, e ancor di più quando ha cercato di riavvicinarla nonostante lei stesse ormai con Denver. A volte può averci fatto un po' pena ma, quando pensavamo di ricrederci, ci ha immediatamente fatto cambiare idea combinandone di nuovo un'altra delle sue. Insomma, lui è uno di quei personaggi che sicuramente ha messo tutti d'accordo.
3) Chuck McGill – Better Call Saul
Quando abbiamo conosciuto il personaggio di Chuck McGill non pensavamo di certo che sarebbe arrivato a far parte della nostra lista di "personaggi più antipatici delle serie tv", e invece eccolo qui. Ipocrita e invidioso, vediamo davvero la sua vera natura alla fine della prima stagione. Chuck è sostanzialmente incapace di accettare il successo di suo fratello, arrivado addirittura a sabotare il suo futuro lavorativo.
L'intelligenza del personaggio, tuttavia, lo rende decisamente interessante; insomma, come tutte le creature di Vince Gilligan si è rivelato terribile, ma al contempo straordinario.
C'è chi ha amato alla follia Willow e Oz e chi ha preferito vedere la dolcezza della strega dai capelli rossi accanto a Tara. Quest'ultima in modo particolare ha fatto breccia nel cuore dei fan di Buffy l'Ammazzavampiri, e dobbiamo ammettere che la sua morte è stata probabilmente una delle più dolorose di tutta la serie.
"Sostituirla" e dare un nuovo amore a Willow, dunque, non sarebbe stato facile in nessun caso. Nonostante ciò, la maggior parte dei fan di Buffy sarà d'accordo con me nell'affermare che il nostro caro Joss Whedon avrebbe potuto fare di meglio. Kennedy è semplicemente spocchiosa e piena di sé; probabilmente il momento in cui l'abbiamo odiata di più è stato quando ha contribuito a cacciare Buffy dalla sua stessa casa. Insomma, era esattamente l'opposto della dolcissima Tara. Nonostante fosse una valida combattente, probabilmente la sua presenza accanto a Willow stonava un po' troppo.
5) Lori Grimes – The Walking Dead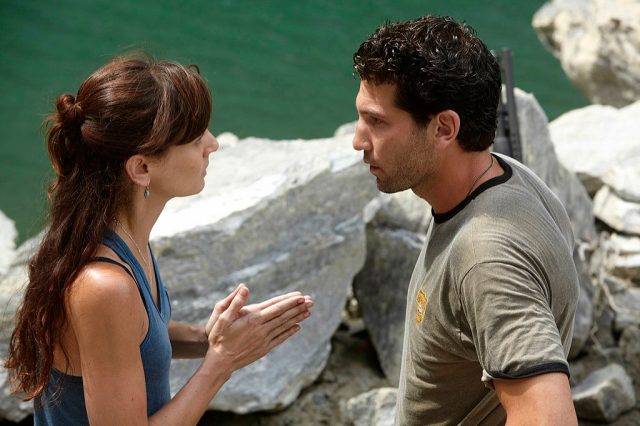 Che Lori si trovasse in una situazione difficile è innegabile: all'inizio di The Walking Dead, la moglie di Rick Grimes pensava che suo marito fosse morto ed era con il suo bambino nel bel mezzo di un'apocalisse zombie. Il suo avvicinamento a Shane, in cui vedeva sicuramente un uomo in grado di proteggere lei e Carl, è da un lato comprensibile.
Nonostante ciò, la maggior parte dei fan di The Walking Dead ha odiato Lori per la sua incapacità di "parlare chiaramente": con i suoi modi di fare ambigui ha finito per mettere Rick contro il suo migliore amico, e per far uscire ancora più fuori di senno quest'ultimo. Insomma, le decisioni che ha preso non sono state proprio ben ponderate e si è decisamente guadagnata il suo posto in questa lista.
6) Emily Waltham – Friends
Ammettetelo: anche voi avete odiato Emily quando ha dato un ultimatum a Ross, chiedendogli di scegliere tra lei e Rachel. In fondo sapevamo che i due protagonisti di Friends sarebbero finiti per mettersi insieme sin dai primi episodi della sitcom, ed è per questo che il personaggio di Emily proprio non l'abbiamo digerito.
Nonostante ci abbia regalato uno dei momenti più divertenti e al contempo shockanti di Friends (Ross che sbaglia nome all'altare resterà nella storia delle serie tv), non riusciremo mai a perdonare Emily per aver quasi sfasciato il gruppo di amici più iconici del mondo seriale.
7) Amorowat Anysia "Ani" Achola – 13 Reasons Why
La terza stagione di 13 Reasons Why ci ha presentato Ani, la nuova voce narrante della serie, che è improvvisamente diventata protagonista senza nessun motivo apparente. Probabilmente è stata inserita all'interno della serie per tentare di far affezionare gli spettatori a lei, ma se questo era l'intento degli autori possiamo affermare che hanno miseramente fallito.
La maggior parte dei fan di 13 Reasons Why ha trovato la presenza di Ani inutile: era una mera voce narrante che si è data da fare per proteggere ragazzi che a malapena conosceva.
8) Joffrey Baratheon – Game of Thrones
Game of Thrones è senza dubbio uno degli show televisivi più amati degli ultimi anni, e questo anche e soprattutto per i personaggi strutturati in maniera molto dettagliata. Le personalità malvagie nella serie sono molte, ma nessuna di queste arriva al punto di eguagliare Joffrey: mentre gli altri sono crudeli perché inseguono uno "scopo", lui lo è semplicemente perché gli va.
È uno dei personaggi più odiati di sempre, insieme ad Arturito della serie La Casa de Papel: un ragazzino viziato che semplicemente ama gli spargimenti di sangue. Come potrebbe non essere in questa lista?
Forse è uno dei pochi personaggi, insieme ad Arturito de La Casa de Papel, a mettere d'accordo proprio tutti!
9) Lucy Camden – Settimo Cielo
Scegliere soltanto uno dei personaggi di questa serie tv non è stato facile, lo ammetto. Se da piccoli guardavamo Settimo Cielo come avremmo guardato qualsiasi altro show televisivo, ora ci rendiamo conto che vivere con la famiglia Camden non sarebbe esattamente un'esperienza "simpatica".
Qualsiasi errore veniva visto come uno sbaglio inaccettabile e veniva punito con una sorta di legge del contrappasso. Lucy, tra tutti i fratelli, era sicuramente quella più melensa e insicura e, anche se quando eravamo piccoli forse non ci sembrava tanto male, ora sappiamo che merita un posto in lista.
10) Vanessa Abrams – Gossip Girl
Anche se inizialmente il personaggio di Vanessa poteva sembrare addirittura interessante data la sua lontananza dagli altri protagonisti della serie, dobbiamo ammettere di esserci ricreduti presto!
Con il trascorrere degli episodi abbiamo infatti notato che il personaggio è in realtà molto – troppo! – presuntuoso: si riteneva semplicemente superiore a tutti. I suoi vani tentativi di riconquistare Dan, inoltre, sono sembrati davvero imbarazzanti. E dire che poteva essere un personaggio così ben strutturato!