Mi trovo al cinema. Fine di una proiezione del Torino Film Festival: scorrono i titoli di coda, luci ancora spente. Mi concedo il tempo di interiorizzare trama, attori, colonna sonora e una lampadina si accende: metà del cast di "Hello my name is Doris" (qui il trailer se siete curiosi) era composto da personaggi ricorrenti in telefilm che seguo/ho seguito.
Noi maniaci di Serie TV tendiamo ad associare ingenuamente quel determinato attore o attrice con il ruolo che hanno interpretato in maniera continuativa per tutti quelle stagioni. E' normale. L'associazione viene naturale se per così tanti episodi vediamo un certo personaggio in azione. Con i film è più difficile accada perché banalmente durano meno (anche se sì, sarà impossibile non pensare a Daniel Radcliffe come Harry Potter per sempre).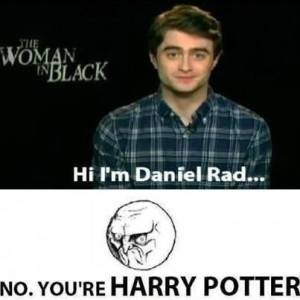 Ma torniamo alla mia compagnia di ieri sera in sala. Il protagonista maschile appare già nella prima scena: Max Greenfield ovvero il mitico Schmidt di New Girl. Come potevo non notarlo? E da lui in avanti solo una sfilza di attori a me noti.
La bellissima e quasi irriconoscibile Natasha Lyonne – Nicky di Orange is The new Black; Beth Behrs in versione canterina – Caroline di 2 Broke Girls; il santone Peter Gallagher – Sandy Coen di The O.C. ed infine Elizabeth Reaser – Rebecca Pope di Grey's Anatomy. Non escluderei a priori per altri incontri che anche il resto del cast abbia avuto un ruolo in una serie TV ma per fortuna non le ho ancora viste tutte. PER ORA.
Mi era già successo altre volte in passato di ritrovare al cinema attori a me cari per un ruolo in un telefilm ma il fatto che fossero un numero così alto mi ha lasciato per un attimo interdetta. E la domanda sorge spontanea: sono io che guardo troppe serie oppure è semplicemente un fenomeno sempre più frequente?  Certo è che avere una parte ricorrente in TV sia un buon trampolino di lancio per chi decide di intraprendere questa carriera.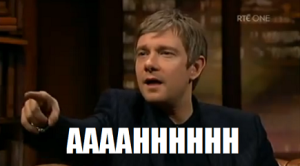 Per esempio, Walter White è diventato un tenente nell'ultima versione sui grandi schermi di Godzilla, Barney Stinson si ritrova circondato dai Puffi in ben due film mentre la sua Robin Scherbatsky lavora con gli Avengers. E non dimentichiamoci che il buon Watson interpretato da Martin Freeman è diventato Bilbo Baggings della contea nella trilogia de Lo Hobbit.
Sono sicura al 100% che sia capitato a tutti di riconoscere uno dei propri personaggi preferiti dentro un film e di aver seguito la sua performance con grande curiosità. Questo fenomeno è sempre più frequente. Gli incontri tra mondo del cinema e dei telefilm è infatti dietro l'angolo.
Se siete attenti ai particolari come me potrebbe anche diventare un gioco divertente: "SCOVA IL TUO PERSONAGGIO DEL CUORE!". Il mio consiglio, a questo punto, è uno solo, cari maniaci delle serie TV: coinvolgete i vostri amici e state molto attenti agli incontri (ravvicinati) telefilmici del terzo tipo, sono sempre in agguato…