L'universo dei Seriemaniaci è divisibile in due generi: ci sono i Puristi, quelli che di una puntata guardano qualsiasi cosa, dal "Previous On..." al logo della casa di produzione, subito dopo al nome del Viceaiutolavapiatti del catering; poi, invece, esistono gli Skippatori Compulsivi. Questa è gente che – come suggerisce il nome – "manda avanti" qualsiasi cosa sia inutile ai fini della trama, come i titoli di testa, i titoli di coda o Iolao & Olimpia.
Se ritenete di far parte del primo gruppo proseguite a leggere, potrebbe interessarvi molto. Se all'opposto siete abituati a skippare come se non ci fosse un domani allora… beh allora leggete lo stesso, e che, sò scemo?!?!
Riunire in categorie lo sconfinato ambito delle sigle di Serie Tv è difficile, ma categorizzare è fondamentale per l'uomo. Ci permette di semplificare il mondo che ci circonda e di comprenderlo al meglio.
Adesso bando alle ciance, siete pronti?  È il momento di cominciare…
Sigla!


Le Vintage
Tipiche degli anni '80, hanno formato almeno un paio di generazioni di ragazzini. Le loro musiche erano ideate da esperti di marketing della Nasa per far sì che ti rimbalzassero nel cervello anche a trent'anni di distanza. Che tu le abbia viste al pomeriggio dopo scuola o al mattino quando fingevi un mal di pancia tattico non importa, se siamo diventati qualcuno lo dobbiamo anche a loro. Ci hanno insegnato valori come il coraggio, l'amicizia e la tenacia, oltre che a sorridere a trentadue denti in favore di telecamera mentre il tuo nome e quello del tuo personaggio comparivano in sovraimpressione. Che poi, onestamente, a chi gliene è mai fregato qualcosa?!? Chi potrebbe mai ricordarsi che Dirk Benedikt era Sberla dell'A-Team o Edward Mulhare era Devon Miles in Supercar?
D'oh!


Le Cantastorie
Possiamo considerarle come dirette discendenti delle Vintage. In effetti come decennio di riferimento potremmo indicare i mitici, sfavillanti, entusiasmanti anni '90. Sono tipiche delle serie epico-storiche sul genere Hercules/Xena, ma non solo. Mettete caso che avete uno zio ricco in quel di Bel-Air, e che vostra madre per paura che finiate male vi ci spedisca a vivere (a Los Angeles, si sa, il tasso di criminalità rasenta lo zero). Raccontare il tutto con una canzoncina pseudorap potrebbe consegnarti all'immortalità. Vedete il filo conduttore? Sempre di eroi epici si parla.


Le ermetiche
All'esatto opposto si piazzano le ermetiche. Non solo non vi spiegano cosa andate a vedere, in qualche caso praticamente non esistono. Ricordano da vicino una mamma che mette il piatto davanti al figlio senza troppe cerimonie, un po' come dire:"La cena è questa, non ce ne sarà un'altra, se ti piace bene, altrimenti rimani a stomaco vuoto".
Un esempio calzante può essere Gotham, mentre quello più estremo (è già tanto se mettevano il titolo) l'abbiamo visto in Tutto in famiglia.
Infatti, i figli di Michael Kyle erano tutti magrissimi.


Le storpiabili
Le canzoni scelte per alcune sigle sono davvero molto belle, ma si scontrano con un problema atavico del nostro Stivale. Già molti di noi fanno fatica con l'italiano, figuriamoci con l'inglese.
Questo però non ci ha fermato, e ci ha comunque permesso di apprezzare in pieno pezzi straordinari come:
"Allbiderforiu" trattto da Friends
"Uonouanouei" direttamente da Dawson's Creek
"Californiaieruicom,nananananastartedfromCALIFORNIAAA" tema di Orange County.


Le orecchiabili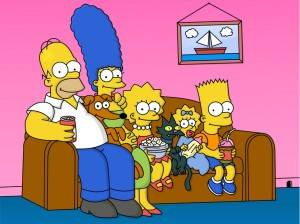 Sponsorizzate dalla Black&Decker, hanno l'incredibile capacità di trapanare timpani e scatola cranica, per finire dritte dritte negli slot di memoria a lungo termine del nostro cervello. Sono facili da recuperare, e alcuni fidanzati le sfruttano per allietare i tipici momenti di iperloquacità delle rispettive partner. Spesso sono associate a serie animate di culto, tipo quella cittadina tutta gialla o quell'altra famiglia col cane che parla.
Nella vita avrebbero voluto che imparassimo molte cose noiose riguardanti composizioni di poeti complessati o formule teorizzate da matematici defunti da un pezzo, ma perchè sprecare spazio mentale con amenità del genere?


I capolavori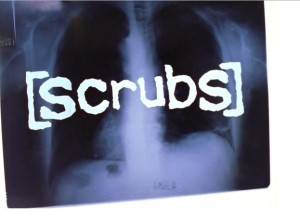 E alla fine ci sono loro, quelle perfette. Sigle che riescono quasi per magia a farti entrare fin da subito nel mood della Serie che introducono. Il misto di serietà e spensieratezza di Scrubs ad esempio, o l'atmosfera post-apocalittica di The Walking Dead. L'ambiguità e le contraddizioni che sono all'ordine del giorno per Dexter, così come la frenesia di Washington (e il buio che scende sulla capitale) lo è per House of Cards.
Non a caso, alla sigla perfetta spesso si accompagna una pietra miliare del microcosmo seriale. Segno che sarà pur vero che il meglio deve ancora venire, ma possiamo stare certi che chi ben comincia è già a metà dell'opera.