Tecnicamente era morta, ma è tornata in vita?!

Glitch è una Serie Tv presente sul catalogo Netflix da alcuni mesi ed è già stata cancellata dalla produttrice originale ABC, ma salvata in extremis dalla piattaforma streaming. Proprio quest'ultima notizia mi ha incuriosito e spinto a parlarvene, perché Netflix spesso non salva serie a caso, ma quelle che può migliorare/reinventarle.
La prima stagione è composta da soli 6 episodi da 50 minuti circa, quindi abbastanza corta e facile da finire, in caso abbiate poco tempo per stare dietro ad una nuova Serie Tv.
La storia si svolge nell'immaginaria cittadina di Yoorana, dove il poliziotto James Hayes (Patrick Brammall) viene chiamato nel cuore della notte per recarsi presso il cimitero del posto, dove inspiegabilmente sei persone sono tornate in vita e sembrano godere di ottima salute. Queste persone non ricordano nulla della loro passata esistenza e sono determinate a capire cosa sia loro accaduto realmente.
Il poliziotto sarà affiancato dalla dottoressa Elishia McKellar (Genevieve O'Reilly), che cercherà di tenere segreto il caso con i suoi colleghi, la sua famiglia e il mondo intero. L'unica cosa certa è che in un modo o nell'altro tutte queste persone sono legate fra di loro da qualcosa.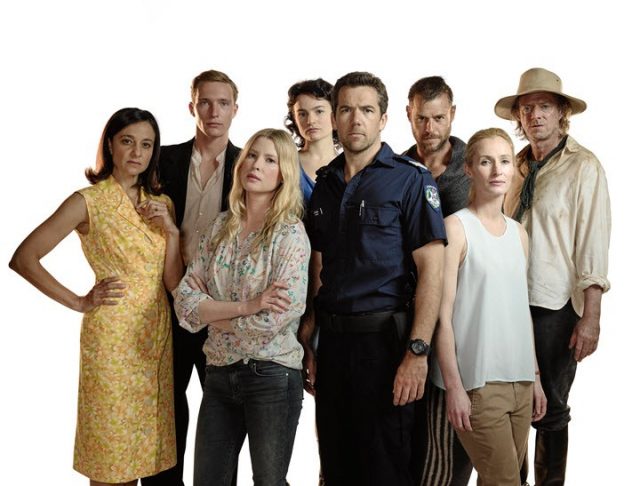 Inevitabile è il confronto/ricordo con la miniserie inglese In The Flesh, interrotta dopo solo la seconda stagione, che la accomuna alla serie australiana per il ragionamento sul profondo significato della vita, sulle emozioni e delle passioni umane. A differenza di Glitch, in In The Flesh si puntava sulla diversità fisica dei non-morti per ragionare sul razzismo e l'accettazione del diverso; Glitch invece punta tutto sul puro sentimento umano.
Lo show mescola elementi gotici, misteriosi e passionali.
"Semplicità" è la parola chiave con la quale viene sviluppata la drammaticità: difatti gli zombie non sono il solito artificio mostruoso che si nutre solo di carne umana fresca; bensì i sei personaggi ritornati in vita, che indagano sul senso dell'esistenza stessa.
Sta qui l'originalità con cui viene trattata la figura degli zombie, usata come mai nessuno aveva fatto prima. Si toccano argomenti quali la memoria, le motivazioni che spingono alla vita e alla sua esistenza. Un escamotage dei produttori per far conoscere a fondo ogni personaggio.
Forse questo può risultare un punto negativo per Glitch, se siete in cerca di qualcosa che tenti di spiegare il paranormale. Infatti la Serie Tv nel corso della trama fa "l'errore" di deviare dalla strada principale ed orientarsi più sul drama.
Insomma, se siete in cerca di un The Walking Dead 2.0, non ve la consiglio.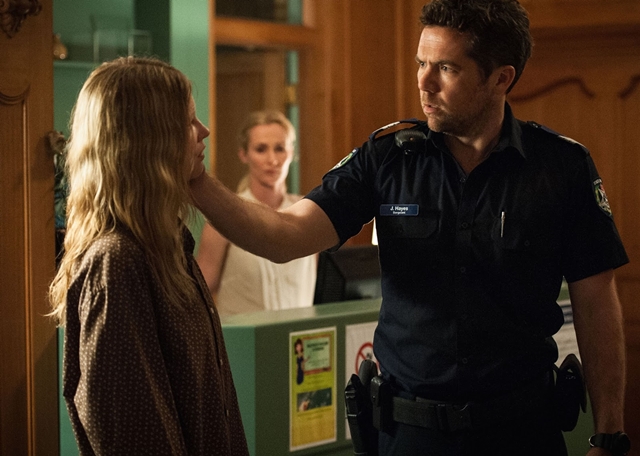 Come Serie Tv di riferimento non ci sono solo The Walking Dead e In The Flesh, ma anche la produzione francese Les Revenants e la sua sorella minore statunitense The Returned, ispirata (se non praticamente identica) alla serie citata prima. Ad accomunare queste tre serie c'è sicuramente il fattore psicologico, che scalza quello dell'azione, e l'innovazione fisica degli zombie, che sono semplici umani tornati in vita in circostanze misteriose.
Se The Returned è piuttosto fiacca e frustrante da vedere, Glitch soffre di una fotografia piatta e super incentrata sui personaggi. Infatti, nella serie americana, un elemento positivo è l'ambientazione suggestiva nella cittadina di Caldwell immersa nel verde. A livello di ritmo, molto costante e con la quasi totale assenza di particolari scossoni, Glitch è molte spanne superiori allo show americano, che tra l'altro ha una sceneggiatura che rasenta l'infantile.
Per farvi un esempio, i 4 protagonisti che tornano in vita misteriosamente in The Returned pongono i problemi esistenziali su un livello assurdo, si preoccupano più di come dover rivelare ad una persona cara un gossip, piuttosto che chiedersi cosa cacchio è accaduto alle loro vite e perché. Se poi lo si affianca ad una recitazione tragica simile a Il Segreto, capirete il perchè la serie è stata cancellata dopo solo una stagione.
Ma tornando a Glitch, il finale aperto ci lascia molte opportunità per "migliorare" lo show e renderlo leggermente più intrigante. Sono molte le questioni spinose e urgenti che non vengono spiegate nella prima stagione, forse proprio perché faranno parte della seconda. Non le nominerò, per non fare un leggero spoiler e per incuriosirvi e spingervi a vederla.
Non sarà un Serie Tv da 10 e lode, ma è buona se si cerca qualcosa da tappabuchi, mentre si aspetta l'arrivo di grandi serie come Game of Thrones (dove tra l'altro troverete il nuovo trailer qui), Orange Is The News Black o se siete in astinenza di quelle ormai finite o in pausa, come Vikings, The Walking Dead e molte altre.
Vi lascio il trailer come assaggio