6) OUTLANDER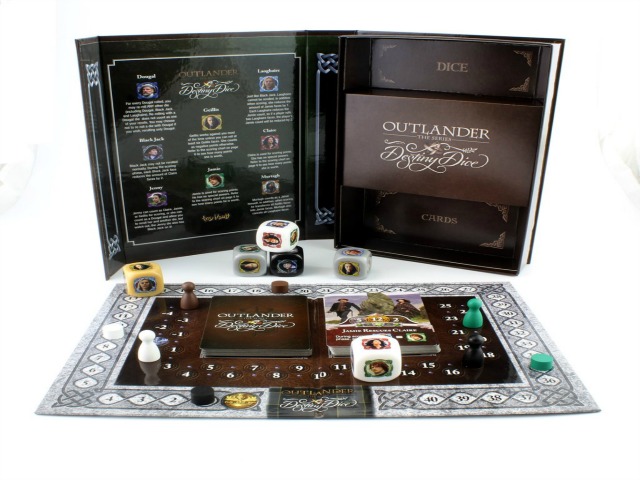 E se ti dicessimo che puoi portare Jamie e Claire a stare insieme? Non stiamo scherzando, è tutto vero! Lo scopo finale di Outlander: Destiny Dice è proprio questo. Aiutare il destino e avvicinare i due protagonisti di Outlander. Un gioco di dadi dove ogni tiro può essere migliorato (e anche peggiorato, purtroppo) dai personaggi presenti. Ci sono infatti Jenny o Dougal che posso darti una mano se il tuo tiro è particolarmente scarso. Ma ci sono anche Black Jack e Laoghaire MacKenzie che possono rovinare la tua giocata quando è particolarmente fortunata. Gli ostacoli forgiano ogni storia d'amore e la rendono ancora più forte, siete d'accordo?
7) BUFFY L'AMMAZZAVAMPIRI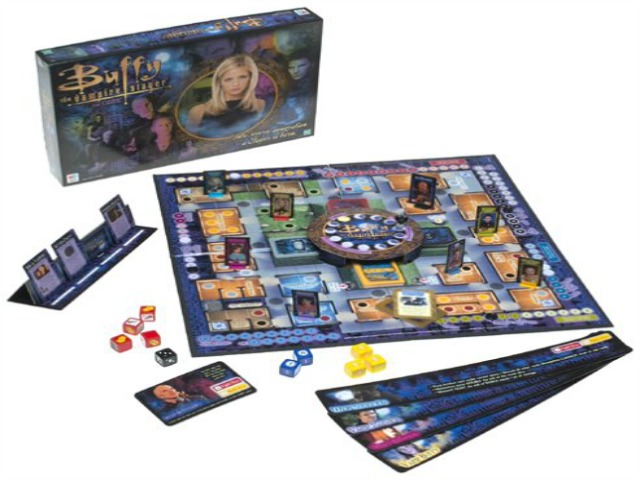 Amanti del vintage e del paranormale, abbiamo trovato il gioco che fa per voi! Buffy the Vampire Slayer: The Game racchiude tutto ciò che i fan più nostalgici della Serie potrebbero desiderare. Il vostro turno è arrivato: bisogna aiutare Buffy e i suoi amici a evitare che il Male si diffonda a Sunnydale. Scopri quale cattivone infesterà la città: il Maestro? Il Giudice? Il Sindaco? Adam? Possono essere ricreate ogni volta le quattro grandi sfide affrontate dall'Ammazzavampiri sul piccolo schermo. Se un gioco non fosse abbastanza vi riveliamo un segreto: nello stesso anno è stato rilasciato un secondo gioco a tema, di ruolo in questo caso.