Prima di iniziare una nuova Serie Tv, un dubbio amletico coglie chiunque: la guardo in lingua originale con i sottotitoli oppure in italiano? Prendiamo, ad esempio, Game of Thrones: ascoltare personaggi come Tyrion Lannister in lingua originale o in italiano non è esattamente la stessa cosa.
Forse la scelta giusta sarebbe la lingua originale ma spesso, vuoi per pigrizia o semplicemente per capire meglio e subito di cosa sta parlando lo show, optiamo per la seconda. Del resto, in Italia abbiamo una delle migliori scuole di doppiaggio al mondo. Ed è in quel momento che leghiamo indissolubilmente quella voce a quel determinato personaggio.
Ma che succede quando la sua voce cambia? I motivi possono essere molteplici ma la reazione dei fan è sempre la stessa: smarrimento, shock, fastidio. Muta la percezione stessa del personaggio, non lo riconosciamo più e abituarsi a questa nuova realtà è sempre un problema. Andiamo insieme a scoprire alcuni di questi personaggi che ci hanno sconvolto nel bene e nel male!
1) Tyrion Lannister (Game of Thrones)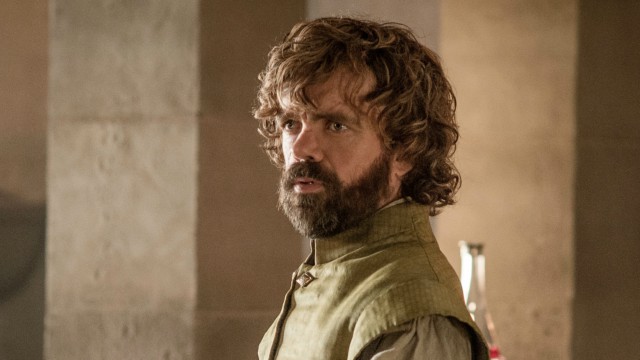 Ecco il motivo per cui prima ho nominato Tyrion Lannister di Game of Thrones! Sarà anche un nano deforme con uno squarcio sul viso ma, almeno in Italia, un superpotere ce l'ha: ha ben due voci. È uno dei personaggi meglio costruiti e più amati di Game of Thrones. Di base è un emarginato ma non uno stupido. Ha un'intelligenza fuori dalla norma, senso dell'umorismo e un cuore più grande di quanto voglia ammettere. Guai a fargli un torto perché la sua vendetta sarà spietata!
Inizialmente Tyrion Lannister era doppiato da Gaetano Varcasia, un nome che ricorrerà spesso in questo pezzo. Morto prematuramente all'età di 55 anni a causa di un tumore, ha doppiato il "Folletto" per ben quattro stagioni di Game of Thrones. Indimenticabile il discorso al processo per l'omicidio di Joffrey! Dalla quinta, il suo posto è stato preso da Mauro Gravina e ahimè la differenza si sente eccome.
2) Gregory House (Dottor House)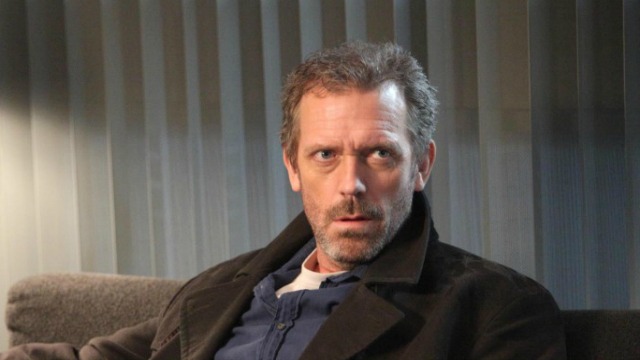 Quante ore abbiamo passato a vedere le avventure del burbero Dottor House! Era pigro, menefreghista, cinico ma noi lo amavamo lo stesso. In quel suo essere distante e distaccato, c'era una genialità che poche persone possono vantare di avere. Nonostante fosse un tipo sensibile, lo nascondeva molto bene. Non amava visitare i suoi pazienti, se non in determinate circostanze, giustificandosi con la celebre frase:
"Everybody Lies"
In italiano, il Dottor House aveva una voce semplicemente perfetta. Era impersonato da Sergio Di Stefano, conosciuto per aver prestato la voce al comandante William Riker di Star Trek. Purtroppo, il doppiatore è venuto a mancare nel 2010, quando la serie era alla sua sesta stagione. A prendere il suo posto è stato Luca Biagini. Senza nulla togliere a Biagini, sentire House con un'altra voce è stato qualcosa di più che traumatico ma, purtroppo, questo era un cambiamento inevitabile!
3) Phil Dunphy (Modern Family)
Modern Family ha scritto la storia delle comedy. Con la tecnica del falso documentario, narra le avventure di una strana e anticonvenzionale famiglia americana. Offre una visione sul cambiamento costante della famiglia occidentale contemporanea, contraddistinta da diversità caratteriali, sessuali, etniche e culturali. Uno dei personaggi più iconici è senza dubbio Phil Dunphy. È un uomo ingenuo, divertente e ottimista, che frequentemente combina divertenti pasticci. È sposato con Claire, con la quale ha tre figli.
Il momento in cui Phil ha cambiato voce è stato un grande shock. La prima voce italiana di Phil gli calzava a pennello, riuscendo a rappresentare le molteplici sfumature di questo personaggio. Purtroppo cause di forza maggiore hanno fatto cambiare la voce a Phil. Sì, perché il primo doppiatore non era altri che Gaetano Varcasia, il doppiatore di Tyrion Lannister di Game of Thrones. Venne poi sostituito da Massimo Rossi dalla sesta stagione.
4) Rory Gilmore (Una Mamma per Amica)
Erano i primi anni 2000 quando questa Serie Tv veniva trasmessa sugli schermi di tutto il mondo. A quel tempo, non c'era lo streaming e la moda di vedere i telefilm in lingua originale non era ancora esplosa. Per questo i fan italiani di Una Mamma per Amica sono molto legati ai doppiatori storici. Quando Rory cambiò voce per poche puntate, fu come se fosse scoppiata la terza guerra mondiale e lo show venne sommerso dalle polemiche.
La doppiatrice storica di Rory era Myriam Catania, sostituita nella sesta stagione da Federica De Bortoli. Stavolta non c'entra la morte come per il doppiatore del personaggio di Game of Thrones. Semplicemente la ragazza fu investita da un'auto mentre era alla guida del suo motorino. Subì un intervento al viso e, dopo una lunga convalescenza, è tornata a prestare la voce non solo a Rory ma anche a tanti altri personaggi!
5) Saul Goodman (Breaking Bad e Better Call Saul)
Un personaggio talmente ben fatto da riuscire a guadagnarsi un proprio spin off personale. Saul è stato introdotto nell'episodio "Better Call Saul" di Breaking Bad. Dopo l'arresto di Badge, Jesse e Walter chiamano l'avvocato Saul Goodman che, tramite uno stratagemma, consegna un finto produttore di metanfetamina alla polizia. Nel corso della seconda stagione, diventerà l'avvocato e il consulente di entrambi i produttori di droga.
In Breaking Bad, Saul aveva la voce di Gaetano Varcasia. Come già spiegato precedentemente, l'uomo è morto di un brutto male. Il suo decesso è avvenuto nel 2014 e Better Call Saul è stata prodotta ne 2015. Purtroppo Saul non poteva avere la stessa voce. A prendere le veci di Varcasia è stato Pasquale Anselmo, doppiatore di Nicolas Cage dal 1996 e di Waylon Smithers a partire dalla ventunesima stagione de I Simpson.
6) Xander Harris e Spike (Buffy)
In Buffy sono molti i personaggi ad aver cambiato voce – Tara, Anya, Faith ad esempio – ma i cambiamenti più sconvolgenti sono stati quelli di Xander e di Spike.
Nel corso delle stagioni, Xander, da ragazzino insicuro e sfigato, si trasforma in un uomo. Non ha poteri sovrannaturali ma questo è ciò che lo rende speciale: basta la sua sola forza di volontà a fare la differenza. Doppiato da Niseem Onorato fino alla quinta stagione, viene sostituto nella sesta da Christian Insante. Sono due voci così diverse che, essendo abituata alla prima, mi è difficile ascoltare Xander con la seconda!
Spike è arrivato nella seconda stagione con l'intento di uccidere la Cacciatrice. Dall'aria spavalda e senza paura, è un bad boys con dei sentimenti: Spike ama anche senza dover avere necessariamente un'anima. Nelle prime due stagioni in cui compare, viene doppiato da Giorgio Borghetti e nelle altre da Fabio Boccanera. Un trauma positivo perché tutte le scene più memorabili di Spike hanno la voce di Boccanera!
7) Quentin Lance (Arrow)
Entriamo nel mondo dei supereroi, in modo particolare nell'Arrowverse. All'interno della Serie Tv dell'arciere mascherato figura il detective Quentin Lance. Padre di Laurel e di Sara, lo abbiamo conosciuto come un uomo che odiava profondamente Oliver Queen. Lo considerava responsabile della morte di Sara. Da detective pronto a tutto pur di catturare Green Arrow, il suo personaggio si evolverà nel corso della serie fino alla sua tragica fine.
Nelle prime tre stagioni, Quentin Lance è doppiato da Vittorio de Angelis. Anche questa volta il destino si è messo nel mezzo. De Angelis è morto per un infarto nel 2015. È stato sostituito da Massimo Rossi, una vera e propria autorità nel mondo del doppiaggio italiano: è stato la voce di Jim Beluschi e di Charlie Sheen in Due Uomini e Mezzo. Abituati a De Angelis, il contrasto con Rossi è apparso evidente!
8) Karen Walker (Will e Grace)
Will e Grace è tornato sui nostri teleschermi lo scorso autunno. Dopo più di dieci anni dalla messa in onda dell'ultima stagione, abbiamo potuto osservare come le avventure di Will, Grace, Jack e Karen sono andate avanti. Ed è proprio su Karen che mi voglio concentrare. Quando hanno annunciato il revival, la prima cosa che i fan italiani si sono chiesti è: quale sarà la nuova voce di Karen?
Dietro il doppiaggio della "collaboratrice" di Grace c'è una storia triste. La doppiatrice iniziale, Laura Latini, è morta nel 2012 a causa di un tumore. Era una voce indimenticabile, riconoscibile e unica. A sostituirla è arrivata Roberta De Roberto. Tutti temevano il flop perché ritenevano impossibile raggiungere il successo della Latini. In realtà il lavoro della De Roberto è stato apprezzato moltissimo tanto che molti non hanno nemmeno notato la differenza!
9) Alexander Mahone (Prison Break)
Alex Mahone è un agente esperto e intelligente, con capacità intuitive e analitiche pari a quelle di Michael. Grazie alle sue grandi doti investigative, riesce ad anticipare i piani dei latitanti, a interpretare i tatuaggi di Michael e a capire così le sue mosse. All'inizio appare freddo e severo ma, nel corso di Prison Break, scopriamo altri lati del suo carattere. Emerge il suo essere ansioso, spesso al limite di una crisi di nervi, soprattutto quando è costretto a uccidere.
Il doppiatore di Mahone era nientepopodimeno che Luca Ward. Uno dei migliori doppiatori che abbiamo in Italia, che potrebbe tranquillamente emozionare leggendo una lista della spesa. È riuscito a mostrare i molteplici aspetti della personalità dell'agente Mahone in maniera magistrale. Dalla quarta stagione in poi è stato sostituito da Fabrizio Pucci e, ammettiamolo, Mahone ha fatto tutto un altro effetto.
10) Homer Simpson (I Simpson)
L'impossibile impresa di sostituire la storica voce di Homer Simpson è toccata a Massimo Lopez. Chi non conosce Homer Simpson? Questo iconico personaggio è pigro, pasticcione ed egoista. Ama la birra, le ciambelle e i divani. Nonostante tutto, adora la sua famiglia ed è pronto ad andare oltre i suoi difetti e la sua irresponsabilità per aiutarla e proteggerla.
Il primo doppiatore di Homer era Tonino Accolla, che ha prestato la voce al capofamiglia di casa Simpson per ben 23 stagioni. Come fare quindi ad accettare che Homer cambiasse voce dopo tutto questo tempo? Purtroppo, non è una scelta che è dipesa da Accolla. Quest'ultimo, infatti, è morto nel luglio del 2013 dopo una lunga malattia. Il fandom si è trovato spiazzato di fronte a questo cambiamento e, all'inizio, i commenti negativi sono stati tantissimi. Si sarà riscattato Massimo Lopez? Beh, sta ai fan deciderlo!