Le recenti critiche riguardanti l'ultima stagione di Game of Thrones dimostrano che un finale gestito superficialmente può deludere anche i fan affezionati alla serie da molti anni. E non è la prima volta che accade una cosa del genere.
Nel 2014 anche il pubblico di How I Met Your Mother si è trovato in una situazione simile. Dopo nove anni di attesa, la risposta alla domanda principale della comedy è arrivata troppo in fretta. La trama del finale è coerente con la storia di Ted, ma meritava di essere distribuita in più episodi, soprattutto perché è stato dedicato molto tempo a questioni più futili.
Certamente l'epilogo perfetto, che accontenta l'intero pubblico, non può esistere, ma la gestione del tempo è fondamentale per raggiungere un buon risultato.
Game of Thrones e How I Met Your Mother sono gli esempi più eclatanti di serie tv molto apprezzate e poi rovinate da un finale frettoloso. Ma in questa lista ce ne sono anche altre che meritano di essere ricordate per lo stesso motivo.
1) Una Serie di Sfortunati Eventi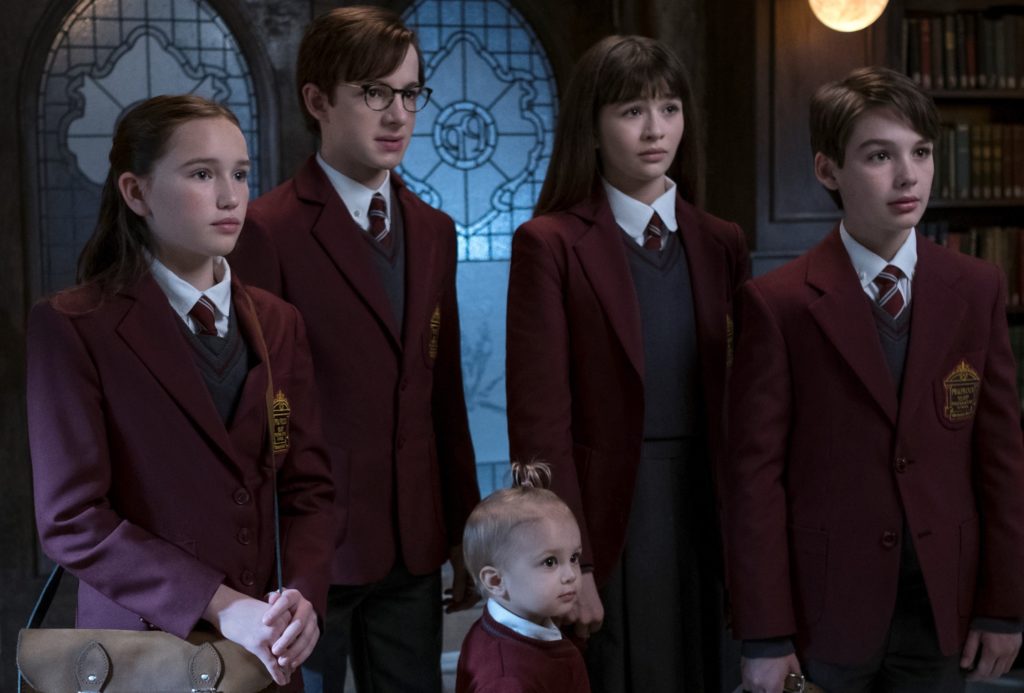 L'1 gennaio 2019 Netflix ha inaugurato l'anno aggiungendo al catalogo la terza e ultima stagione di Una Serie di Sfortunati Eventi. I fan della commedia nera hanno aspettato con ansia questo momento per trovare le risposte a mille dubbi.
La trama dell'ultimo capitolo di Una Serie di Sfortunati Eventi è un adattamento televisivo di quattro libri della saga letteraria di Lemony Snicket. Netflix ha ritenuto necessario diminuire il numero di episodi della terza stagione a sette ma, considerando la mole dei riferimenti originali, forse sarebbe stato più opportuno aumentarli. Nonostante questo, l'ultima stagione risulta abbastanza soddisfacente. L'unica pecca è la sensazione di essere travolti da una valanga di informazioni in poco tempo. Inoltre, alcune questioni sono rimaste in sospeso e il pubblico non avrà mai una risposta a riguardo.