3) Carice van Houten – Game of Thrones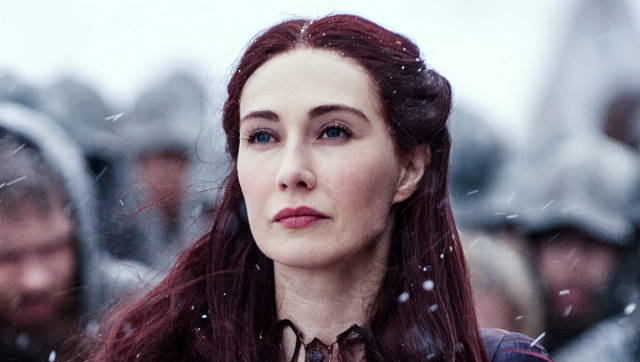 Gran parte del pubblico di Game of Thrones ha conosciuto Carice van Houten grazie al personaggio di Melisandre ma, prima di unirsi al cast, l'attrice aveva già alle spalle una carriera piena di successi. Grazie ai film Suzy Q, Undercover Kitty, Black Book e Striken l'interprete ha vinto 8 premi, tra i quali gli Oscar olandesi.
Nel film di Paul Verhoeven, Carice ha interpretato il ruolo di una cantante ebraica e questa esprerienza le ha permesso di sperimentare le sue doti canore. Infatti, qualche anno dopo l'attrice di Game of Thrones ha portato avanti la carriera musicale pubblicando l'album See You on the Ice nel 2012 e il singolo Fear Not nel 2015. In quest'ultima occasione la cantante ha collaborato con Michael Prins, un cantautore olandese.