Le serie tv ormai – grazie anche alla presenza pervasiva dei media e dei social network nelle nostre vite – sono diventate parte e protagoniste delle nostra quotidianità. Facciamo riferimento a loro nelle nostre conversazioni, diventano argomento di discussione e confronto e trovare qualcuno con cui poter condividere considerazioni a riguardo è sempre una gioia. Un po' come i memes regnano indiscussi nel mondo di Instagram, così le serie tv – ma soprattutto i loro "modi di dire" – sono diventati dei veri e proprio tormentoni che una volta entrati in testa non c'è stato modo di scacciare e lì sono rimasti per sempre (pensiamo a Game of Thrones che ne è un esempio clamoroso). Abbiamo deciso di cimentarci in una ambiziosa e ardua impresa – anche se di esigua portata – ossia raccogliere 30 iconici tormentoni che hanno contribuito a rendere famosa la propria "serie madre" ma che vengono addirittura utilizzati da chi quelle serie neanche le hanno mai viste.
Ecco 30 espressioni delle Serie Tv che ormai non riusciamo più a toglierci dalla testa:
Death Note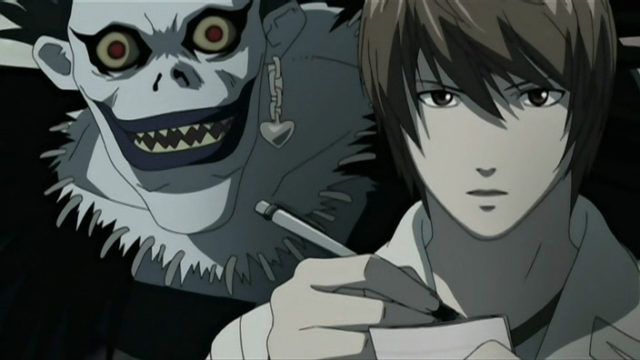 Prendo una patatina e me la mangio.
Quale modo migliore per compiere assassinii senza dare nell'occhio se non sgranocchiando gustose patatine? Light Yagami con questo geniale escamotage riesce ad agire indisturbato nei panni di Kira. In Death Note, la caccia ai cattivi prosegue tra uno snack e l'altro!
I Simpson
–Ciucciati il calzino!
–Brutto bagarospo!
Scegliere il modo di dire più caratterizzante della famiglia animata d'America più amata, I Simpson, non è stato affatto facile. Questo perché ne hanno creati di diversi, tutti esilaranti e, soprattutto, sono diventati ricorrenti nelle nostre conversazioni quotidiane senza che ce ne possiamo rendercene conto. Le citazioni che abbiamo deciso di proporvi noi sono, con grande probabilità, le più celebri. Insomma, c'è qualcuno che non abbia mai detto una di queste due esclamazioni?
How I Met Your Mother
Legen – wait for it – dary!
Se c'è un personaggio capace di farsi ricordare dagli spettatori, quello è Barney Stinson. Con il suo inconfondibile umorismo e una buona dose di presunzione, questo Don Giovanni non si lascia scappare alcuna occasione per dimostrare la sua superiorità. Accetta ogni sfida e trasforma ogni occasione in quella giusta per essere ricordata proprio in virtù delle sue gesta che renderanno leggendario ogni momento trascorso con i suoi amici!
Boris
-Dai dai dai!
-A caz*o di cane!
Boris è un contenitore ineguagliabile di battute, tormentoni, risate. Alcune sequenze, sono diventate un vero e proprio pezzo di storia "molto italiana"!
The Big Bang Theory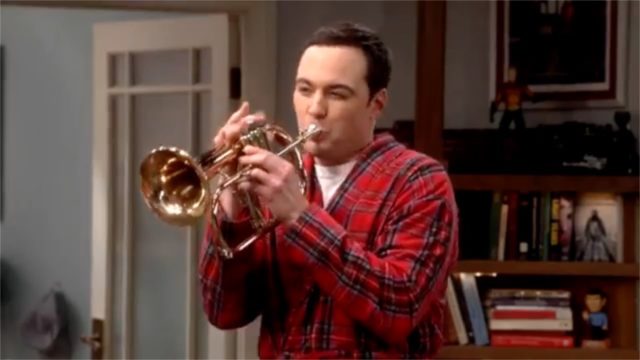 Bazinga!
La parola in questione è l'espressione che viene pronunciata dal personaggio di Sheldon Cooper nelle rare occasioni in cui si diletta ad architettare scherzi per i suoi amici, considerando la sua quasi totale assenza di sarcasmo. E pensare che l'idea di inserire questo termine è stato azzardata da uno degli sceneggiatori della serie, Stephen Engel, che lo ha proposto in un momento di brain-storming con gli altri addetti ai lavori. Ed è così che è nato uno dei tormentoni di maggior successo della storia del piccolo schermo!
Breaking Bad
I am the one who knocks!
Heisenberg e la sua personalità esplosiva non hanno bisogno di presentazioni. Walter White compie un'ascesa senza eguali e rivoluziona completamente la sua esistenza. Adesso non sono gli altri a rappresentare una minaccia, ma lui stesso incarna il pericolo, capace di bussare alla porta di chiunque si permetta di intralciare la sua strada!
Dragon Ball
Urca!
Abbiamo provato a contare le volte in cui Goku si sia meravigliato davanti a qualsiasi cosa o accadimento pronunciando la sua simpatica esclamazione! Risultato? Non ci siamo riusciti. Gli Urca del protagonista di Dragon Ball hanno avuto la meglio.
Friends
We were on a break!
How you doin'?
Tra la tormentata rottura di Rachel e Ross e la frase da rimorchio di Joey, Friends ci ha regalato delle intramontabili perle della serialità televisiva. Dopo aver visto tutti gli episodi, è impossibile non venire risucchiati da questo vortice citazionistico!
The Office
That's what she said!
Michael Scott, interpretato da Steve Carell è l'iconico e indiscusso protagonista di The Office US. Il suo egocentrismo si manifesta, spesso, in comportanti bizzarri e alquanto discutibili. Come se non bastasse, non riesce a trattenersi dal pronunciare questa battuta, nel momento in cui qualcuno pronuncia una frase che potrebbe essere interpretata in senso malizioso in qualsiasi tipo di situazione e circostanza, a prescindere dal fatto che possa essere appropriato o meno!
Modern Family
Stellaaa!
Non importa cosa tu stia cercando. Se il cane del tuo amico in giro per il quartiere, il tuo amico in mezzo a una folla di persone o il caricabatterie del cellulare scordato chissà dove per casa. Ti ricorderai sempre delle urla di Cam e sarai subito colto da un'irrefrenabile voglia di gridare come lui!
Game of Thrones
Winter is coming.
Non appena il freddo inizia a farsi sentire, ecco che qualcuno pronuncia la celebre battuta. Siamo subito immersi nel gelido inverno sopportato dalla famiglia Stark e da tutti i protagonisti di Game of Thrones.
Scrubs
Chi ha due pollici e non ti ascolta neanche?
Stanco di ascoltare un discorso di cui non ti importa assolutamente nulla? Il dottor Robert Kelso ha la soluzione per te. Un po' di cinismo, ogni tanto, non può fare male. Con questa frase estremamente versatile, potrete tirarvi fuori innumerevoli situazioni. Ovviamente non ringraziate noi ma Bob Kelso!
Twin Peaks
Chi ha ucciso Laura Palmer?
Il mistero che ha tormentato milioni di spettatori e diverse generazioni. Chi ha ucciso l'enigmatica giovane donna della cittadina di Twin Peaks? I protagonisti della storia sono stati in ansia tanto quanto noi.
The Walking Dead
Hanno fatto incazzare le persone sbagliate.
Se volete suonare minacciosi, questa è la citazione più adatta a voi. Non abbiamo dubbi.
Lost
Dobbiamo spostare l'isola.
John Locke consulta Jacob, il quale gli suggerisce questa assurda e inspiegabile mossa. Quando vi troverete ad avere idee assurde e apparentemente senza senso, non c'è niente che possa impedirvi di pronunciare questa frase!
X-Files
–La verità è ancor là fuori.
-Voglio crederci.
Per i più curiosi e instancabili ricercatori, siamo certi che queste due citazioni potrebbero diventare il vostro slogan quotidiano!
The OC
-Chi sei?
-Chiunque tu vuoi che io sia
Una delle più belle dichiarazione d'amore. Le serie, spesso, riescono a scioglierci il cuore, abituandoci troppo al romanticismo. O.C e la storia tra Ryan e Marissa è uno dei casi meglio riusciti.
Gomorra
–Mo ce ripigliamm' tutt' chell che è 'o nuost.
-Sta' senza pensier!
Queste citazioni non hanno bisogno di commenti. Sono estremamente versatili e in qualsiasi circostanza si riveleranno come la cosa più giusta da dire!
Brooklyn Nine-Nine
Cool Cool Cool Cool Cool…
Dopo aver guardato Brooklyn Nine-Nine siamo sicuri che questa sia diventata l'espressione più inflazionata quando qualcosa riesce a catturare la vostra attenzione e vi piace spudoratamente!
Romanzo Criminale
Pijamose Roma.
Non ci sono commenti da aggiungere perché questa esclamazione parla da sé. Roma caput mundi da sempre fa gola a chiunque (un po' come il Trono di spade di Game of Thrones per intenderci!).

Happy Days
Hey!
Apparso nella celebre serie dagli anni '70, il semplice saluto di Fonzie con i pollici rivolti verso l'alto è destinato a farsi ricordare anche a decenni di distanza dall'uscita della serie.
Star Trek
Lunga vita e prosperità.
Star Trek ci ha dato l'idea per un augurio senza troppi fronzoli e di poche parole, ma sicuramente efficace!
Narcos
Plata o plomo?
Non importa se questa frase possa realmente c'entrare con il discorso o precisa circostanza in cui ci troviamo. Ripeterla ci darà sempre una certa soddisfazione e, soprattutto, ci conferirà parecchia autorevolezza!
House of Cards
Democracy is so overrated.
Ed è subito discorsone sofisticato anche senza mai averci capito niente di politica.
South Park
Hanno ammazzato Kenny! Brutti bast*rdi!
Ormai nei nostri gruppi di amici c'è sempre il Kenny della situazione che qualsiasi cosa capiti, banale e assurda che sia, verrà ricordato con questa esclamazione!
Scopri Hall of Series Plus, il nuovo sito gemello di Hall of Series in cui puoi trovare tanti contenuti premium a tema serie tv