L'Emmy Award è l'equivalente televisivo dell'Oscar (il più importante riconoscimento in ambito cinematografico), perciò le star che vincono questo premio sanno di aver raggiunto un traguardo straordinario. Tanti attori che hanno recitato in serie tv famose, come Friends e Sons of Anarchy, hanno conquistato una o più nomination, ma la vittoria è un'impresa davvero ardua. Alcuni interpreti non sono riusciti a vincere un Emmy Award nonostante il loro talento e questa lista contiene i nomi di cinque celebrità di fama internazionale.
In alcuni casi si tratta di ruoli iconici, come quello di Jessica Fletcher nella serie La signora in giallo e quello di Monica Geller in Friends.
Sembra assurdo che Angela Lansbury e Courteney Cox non abbiano mai vinto un Emmy Award, eppure è un fatto frequente nel mondo della televisione. Ecco i nomi di cinque attrici che hanno regalato al pubblico un'ottima interpretazione ma non sono mai state premiate (in questo articolo, invece, trovate le cinque vittorie più sorprendenti nell'edizione del 2019).
1) Keri Russell (The Americans)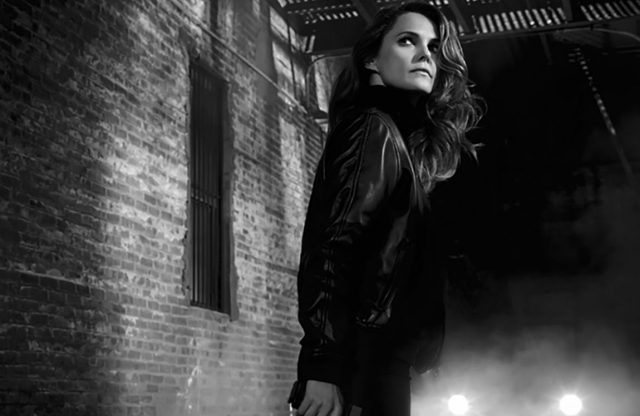 Keri Russell ha iniziato la sua carriera in televisione grazie a Disney Channel e, successivamente, ha raggiunto la fama interpretando la protagonista della serie Felicity. Il ruolo nel teen drama della The WB le ha permesso di vincere un Golden Globe come Migliore attrice in una serie drammatica e anche di partecipare a numerose pellicole cinematografiche.
Nel 2013 l'attrice statunitense è entrata nel cast di The Americans, dove ha interpretato l'indimenticabile Elizabeth Jennings. Con questo ruolo Keri Russell ha conquistato molteplici candidature a premi come gli Emmy Awards, i Satellite Awards, i Golden Globe e i Critics' Choice Television Awards. Alle nomination sono seguite alcune vittorie, ma gli Emmy non rientrano tra queste.