Ci sono un'infinità di attori e attrici delle serie tv che hanno talento da vendere. Alcuni sembrano essere nati per interpretare un determinato ruolo. Altri si trovano in panni diversi, ma rimangono sullo stesso genere perché sono particolarmente talentuosi in quello. E poi ci sono quelli che sono bravi ovunque li metti, dando dimostrazione di essere spettacolari in qualunque ruolo e in qualunque genere, dal drama alle comedy. Alcune serie drama sembrano scegliere gli attori ricercando proprio tra le comedy, come in American Crime Story, dove ritroviamo due personaggi che abbiamo visto in Friends e New Girl.
Ma non anticipiamo ed elenchiamo quindi i 10 attori delle Serie Tv che hanno interpretato magnificamente due ruoli se non opposti, comunque molto diversi
1) Bryan Cranston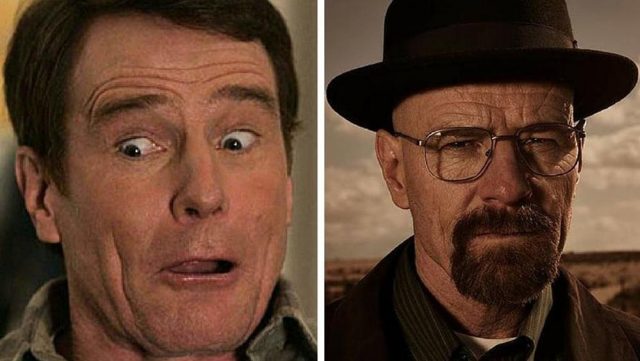 Bryan Cranston ha dimostrato ampiamente il suo talento. Da un padre di famiglia un po' sciocco e svampito in Malcolm è passato a uno spaventoso e pericoloso produttore di meth in Breaking Bad. Inutile discutere sulla sua bravura, non c'è storia. Cranston è in grado di interpretare magnificamente qualunque ruolo gli venga dato.
2) Neil Patrick Harris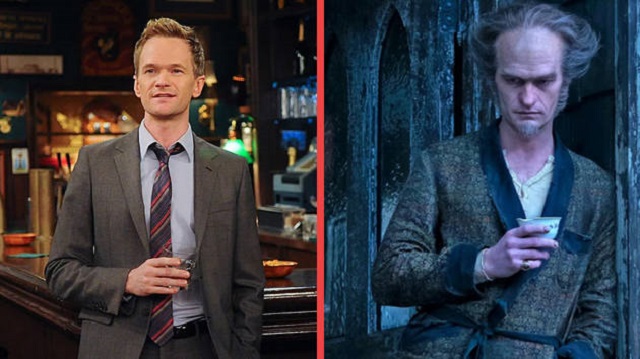 Un altro attore che ha talento da vendere è Neil Patrick Harris. Playboy iperattivo in How I Met Your Mother, diventa un attore fallito, ladro e assassino in Una Serie di Sfortunati Eventi. Interpreta il cattivo Conte Olaf, che non ha proprio nulla a che vedere con l'eleganza di Barney. Anche se breve, ricordiamo inoltre la sua interpretazione nella quarta stagione di American Horror Story: Freak Show, ulteriore prova della sua bravura in qualunque ruolo.
3) Max Greenfield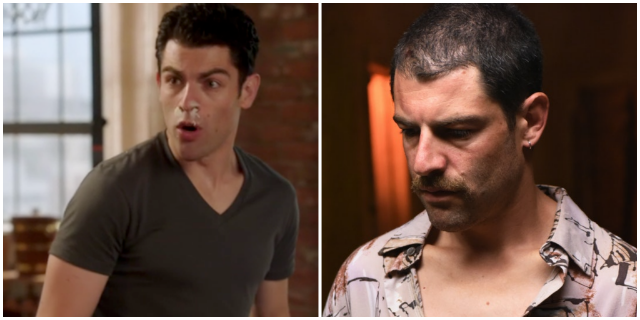 Forse un po' sottovalutato, Max Greenfield sta piano piano emergendo, facendo notare la sua bravura. È notevole la differenza tra il personaggio di Schmidt in New Girl e quello di Ronnie in American Crime Story – L'assassinio di Gianni Versace. Anche se non è un personaggio principale, quelle poche apparizioni sono sufficienti per chiedersi: «Ma come fa Schmidt a essere così serio qui?». È un personaggio secondario anche in American Horror Story: Hotel e appare in Una Serie di Sfortunati Eventi. Le sue apparizioni sono brevi ma intense.
4) Kristen Bell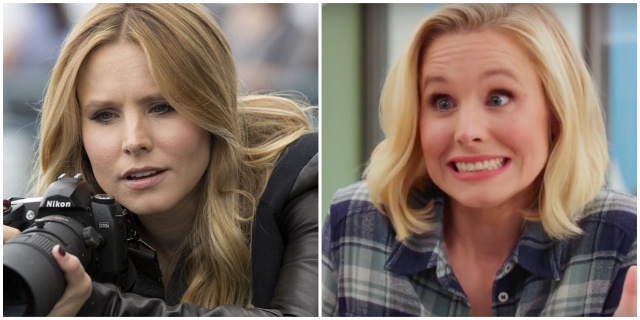 Solitamente – e come possiamo notare anche in questo elenco – un attore parte interpretando un ruolo in una comedy per poi passare a ruoli più seri in drama, thriller ecc. Kristen Bell ha fatto invece il percorso contrario, interpretando prima l'adolescente investigatrice Veronca Mars nell'omonima serie drama. Poi è diventata Eleanor nella sitcom The Good Place, dimostrando la sua bravura anche nel far divertire.
5) Krysten Ritter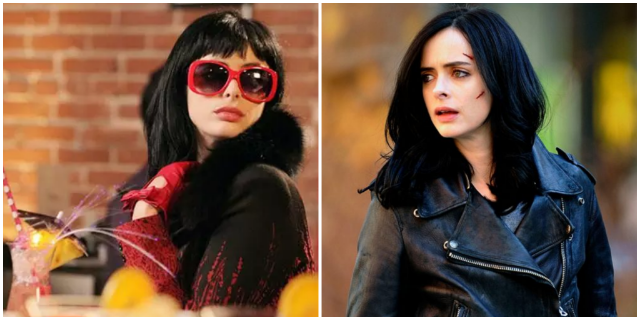 Krysten Ritter passa da essere Chloe, la stronza nella sitcom Non fidarti della str**** dell'interno 23, alla tossicodipendente Jane in Breaking Bad, fino a diventare Jessica Jones, investigatrice privata con super poteri. Chloe e Jessica sono due personaggi così diversi che risulta difficile ricordare che sono interpretati dalla stessa bravissima attrice.
6) Giovanni Ribisi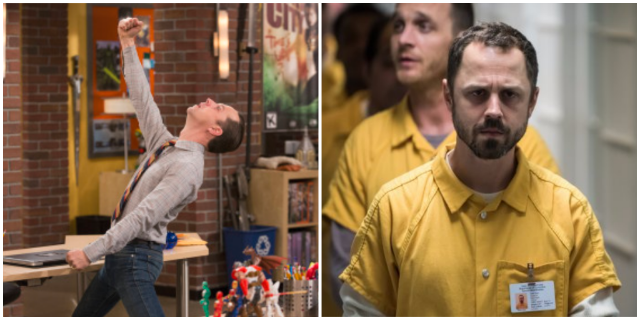 Anche Ribisi meriterebbe maggiore successo per il suo talento. Ha partecipato a sitcom come Friends e My Name Is Earl ed è uno dei protagonisti di Dads. In tutte e tre le serie dimostra di avere talento per divertire e far ridere, ma la sua bravura non è tutta qui. Ora è protagonista della serie drammatica Sneaky Pete, insieme a Bryan Cranston (che è anche co-creatore della serie). In Sneaky Pete Giovanni Ribisi interpreta il truffatore Marius Josipovic, e qui ci dimostra che far ridere non è l'unica cosa che sa fare, affatto.
7) Anthony Anderson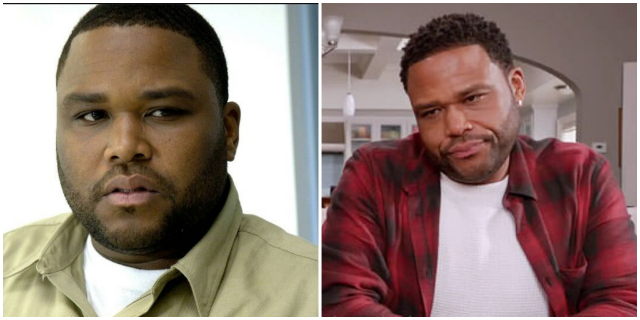 Abbiamo conosciuto Anthony Anderson come uno spietato criminale in The Shield. Ora è un divertente padre di famiglia nella sitcom Black-ish. Un cambio di ruolo notevole, ma Anthony Anderson è riuscito a eccellere in entrambi.
8) David Schwimmer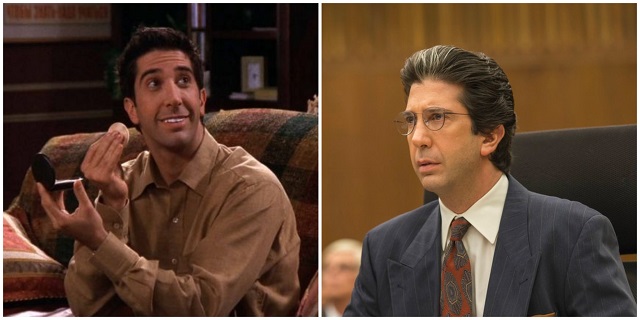 Il Ross di Friends, che non ha bisogno di presentazioni, è diventato il serissimo avvocato Robert Kardashian in American Crime Story – Il caso OJ Simpson. David Schwimmer non è forse il più talentuoso tra i protagonisti di Friends, ma si difende bene con queste due interpretazioni molto diverse che hanno segnato la sua carriera.
9) Rami Malek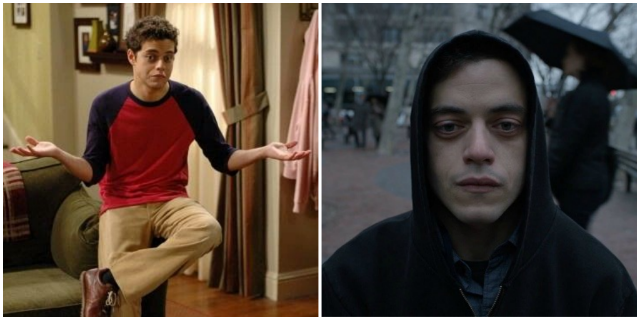 Non credo servano molte parole per Rami Malek. Ha ampiamente dimostrato il suo talento nel piccolo e grande schermo. La serie tv Mr. Robot ha consacrato il suo successo, ma nella sitcom The War at Home possiamo ammirare un giovane Rami Malek che interpreta un timido ma spassoso adolescente innamorato del suo migliore amico.
10) Thomas Gibson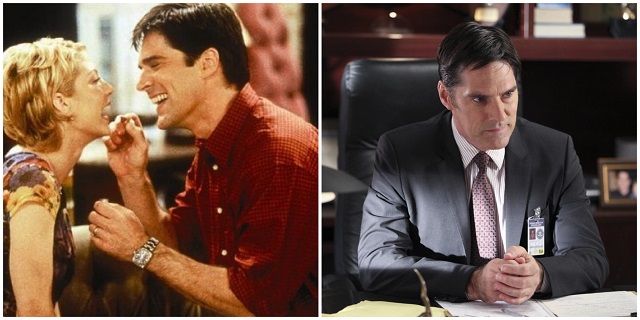 Thomas Gibson ha interpretato Greg nella sitcom Dharma & Greg, ed è diventato poi l'agente speciale Aaron "Hotch" Hotchner in Criminal Minds. Anche se nella comedy interpreta un uomo abbastanza equilibrato, dà dimostrazione delle sue capacità recitative in entrambe le serie.