Emmy Awards 2018: ecco a voi il LIVE della notte più attesa da ogni amante delle serie tv! 
Ci risiamo! Ogni vero telefilm addicted che si rispetti sa bene che l'anno vero inizia a settembre. Altro che ritorno a scuola. Settembre è il mese in cui a tornare sono proprio le nostre Serie Tv preferite e quale modo migliore per iniziare la nuova annata se non celebrando quella che si è appena conclusa?
Ecco quindi gli Emmy Awards, la cui prima edizione risale al 1949, i premi più prestigiosi della televisione paragonabili per importanza agli Oscar, nel cinema, ai Grammy, nella musica, e ai Tony, nel teatro. Quest'anno è l'emittente NBC a trasmettere la diretta dal Microsoft Theatre di Los Angeles, mentre i conduttori sono Michael Che e Colin Jost (fidanzato di Scarlett Johansson). Conduttori del famosissimo Saturday Night Live, che oggi saranno le voci degli Emmy Awards.
L'attesa è veramente tanta e le scommesse sono già aperte da un po'. The Handmaid's Tale si riconfermerà vincitrice? O il ritorno di Game of Thrones tra le candidate ribalterà il risultato? Le Serie TV con maggiori candidature sono proprio quest'ultima (22) e Westworld, sempre del canale HBO (21). Anche se la Serie Tv di Jonatha Nolan non sembra tra le favorite.
Sarà un anno di sorprese o conferme? Sorgeranno polemiche o si svolgerà tutto in maniera tranquilla? Ma soprattutto le star riusciranno a mantenere un dress code ai limiti del buongusto?
Ore 01:20 INIZIA IL RED CARPET. Quel momento in cui comodamente a casa ci sentiamo un po' tutti Carla Gozzi.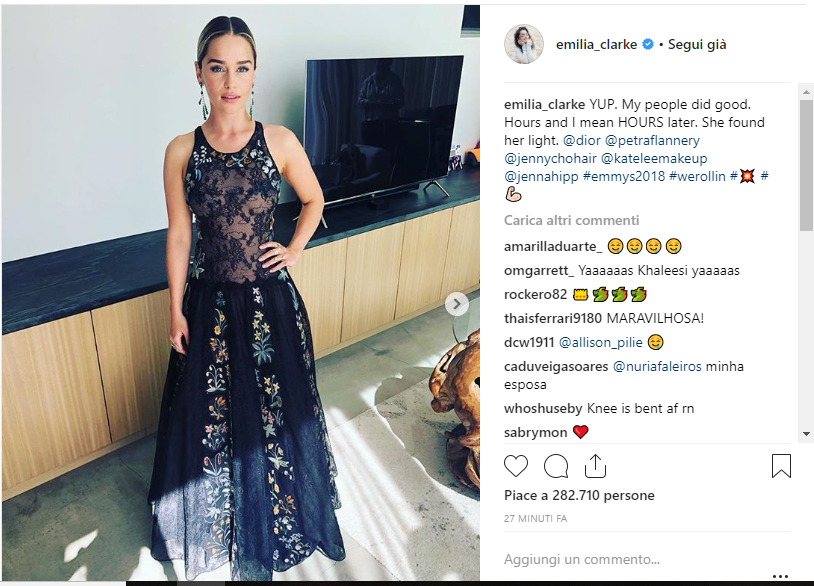 Ore 01:30 Parata di stelle del piccolo e grande schermo sul red carpet del Microsoft Theatre. Da Jessica Biel, insieme al marito Justin Timberlake, a Mandy Moore, grande snobbata di questa edizione. C'è anche la giovane Joey King, star del film originale Netflix "The Kissing Booth"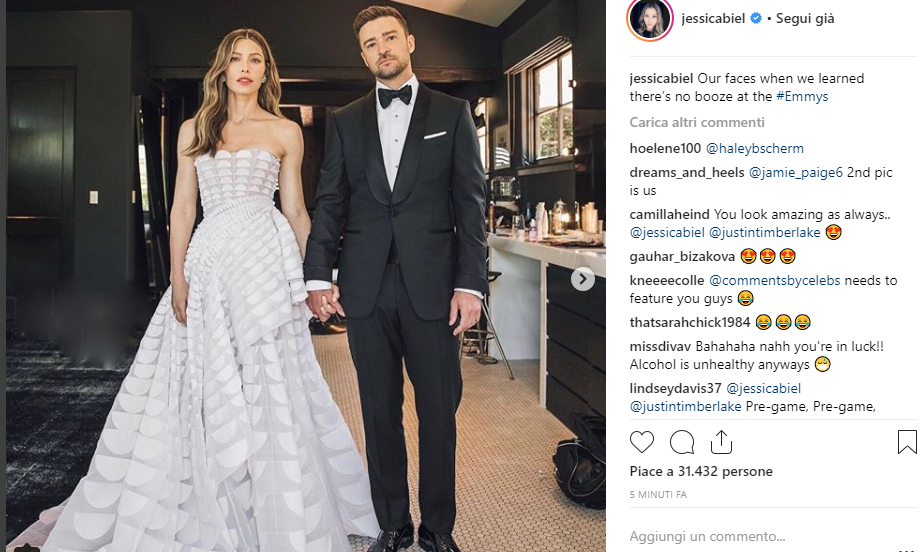 Ore 01:36 arriva sul red carpet il cast (quasi) al completo di Stranger Things. Non cominciate a vedere anche voi le cose sottosopra?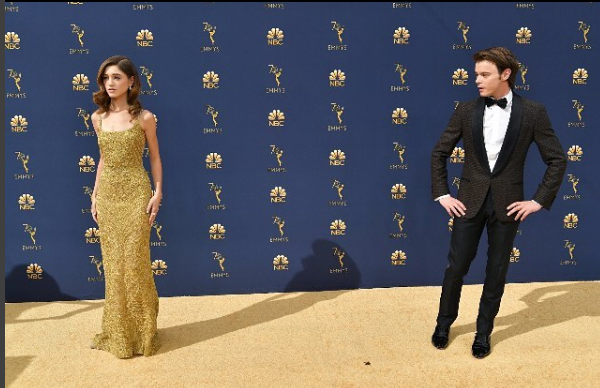 Ore 01:50 i vestiti più belli della serata sono finora: Scarlett Johansson in Balmain, Jessica Biel in Ralph e Russo ed Emilia Clarke in Dior
Ore 01:56 mancano pochi minuti all'INIZIO DELLO SHOW.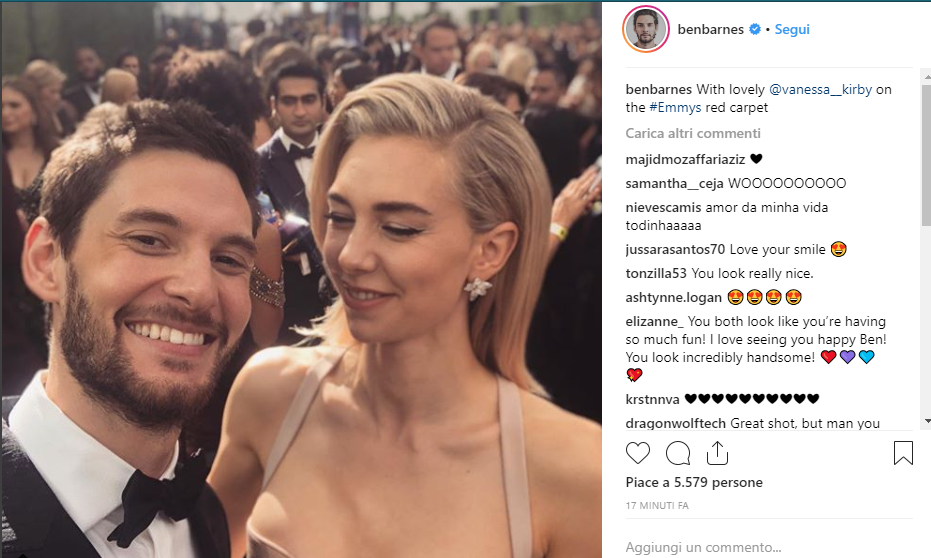 Ore 02:00 INIZIANO GLI EMMY 2018
Ore 02:01 Kate McKinnon e Kenan Thompson (comici del SNL) si lanciano in un numero musicale per rendere omaggio alle nomination di questa edizione 2018. Settantesima edizione ricordiamo per gli Emmy che si propongono come uno show nuovo e sempre più aperto alle pari opportunità.
Ore 02:03 continua il numero musicale. Salgono sul palco a ruota Titus Burgess, Kristen Bell, Sterling K.Brown, Ricky Martin ed Andy Samberg. Ru Paul entra reggendo un telefono e sta al gioco.
Ore 02:05 Jogn Legend conclude il numero musicale e da il benvenuto ai due presentatori.
Ore 02:10 il monologo di apertura continua tra una battuta e l'altra citando le nuove serie tv ma anche alcune del passato. Un monologo che come sempre si caratterizza per le frecciatine alla politica, alla società ed alle disuguaglianze nel mondo dello spettacolo
Ore 02:15 partono le prime nominations. Ad annunciare il premio per OUTSTANDING SUPPORTING ACTOR IN A COMEDY SERIES sono Claire Foy e Matt Smith. Ed il vincitore è …
Ore 02:15 Henry Winkler per il ruolo di Gene Cousineau in "Barry" (HBO). Una delle comedy più apprezzate di questa stagione telefilmica, con protagonista Bill Hader.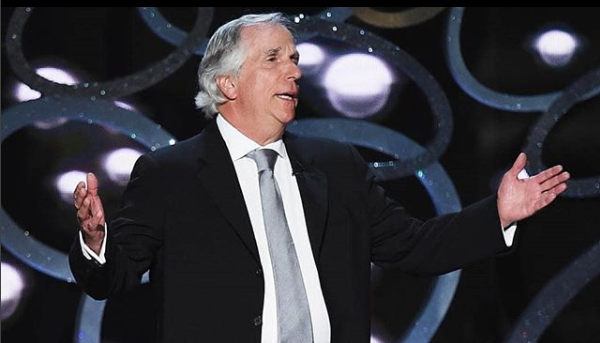 Ps: una delle prime sorprese della serata, visto che il collega Alec Baldwin era il favorito per la sua iconica imitazione di Trump al SNL.
Ore 02:21 A presentare il premio per OUTSTANDING SUPPORTING ACTRESS IN A COMEDY SERIES sono Jimmy Kimmel e Tracy Morgan. La vincitrice è …
Ore 02:22 Alex Borstein per il ruolo di Susie Myerson in "The Marvelous Mrs. Maisel" (Amazon). 
Ore 02:25 A presentare il premio per OUTSTANDING WRITING FOR A COMEDY SERIES sono Millie Bobby Brown ed Emilia Clarke aka 11 e the Mother of Dragons. A vincere è  Amy Sherman-Palladino (creatrice di Gilmore Girls) per il "Pilot" di "The Marvelous Mrs. Maisel". 
Ore 02:29 A presentare il premio per OUTSTANDING DIRECTING FOR A COMEDY SERIES sono Andy Samberg e Sandra Oh. Ed è doppietta per Amy Sherman-Palladino! 
Ore 02:35 A presentare il premio per OUTSTANDING LEAD ACTRESS IN A COMEDY SERIES sono Tiffany Haddish e Angela Basset. E la vincitrice è …
Ore 02:36 Rachel Brosnahan per il ruolo della Mrs Maisel dell'omonima Serie Tv. Lo show Amazon sale così a quota a quattro confermandosi la vera comedy dell'anno. L'attrice sul palco incita le donne a riconoscere la propria importanza, soprattutto al voto.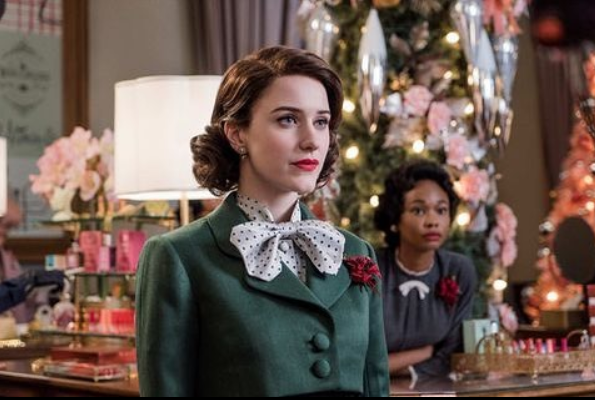 Ore 02:38 A presentare il premio per OUTSTANDING LEAD ACTOR IN A COMEDY SERIES è il mitico, eterno, Michael Douglas che si prende il suo tempo sul palco. Come è giusto che sia
Ore 02:39 Bill Hader per il ruolo di Barry nell'omonima Serie Tv! Bill festeggia così i suoi 40 anni, un premio meritatissimo, sudato ed atteso. Un talento fuori dal comune, capace di far ridere fino alle lacrime e di emozionare in egual misura.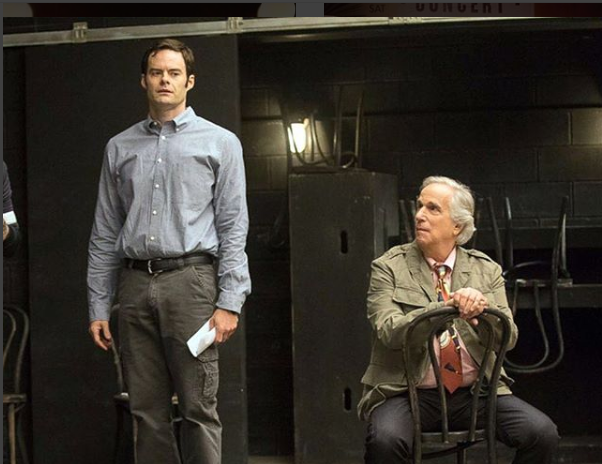 Ore 02:46 INIZIA LA SECONDA PARTE DEGLI EMMY DEDICATA ALLE MINISERIE E AI FILM PER LA TV
Ore 02:47 A presentare il premio OUTSTANDING SUPPORTING ACTRESS IN A LIMITED SERIES sono John Legend con la moglie Chrissy Teigen. La vincitrice è …
Ore 02:49 A super sorpresa Merritt Wever per il ruolo Mary Agnes McCue nella miniserie "Godless" (Netflix). Prima sconfitta per American Crime Story che toppa con Penelope Cruz nel ruolo di Donatella Versace.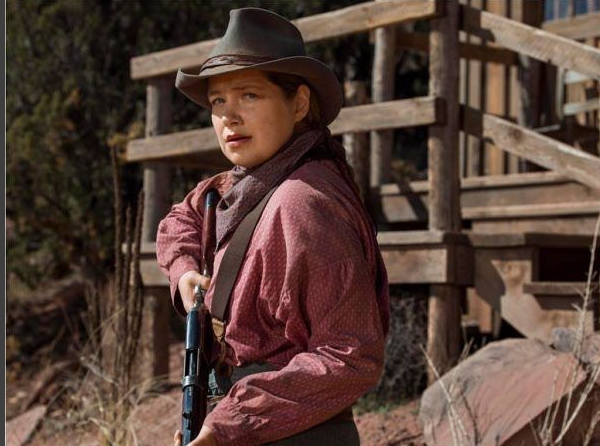 Ore 02:52 A presentare il premio per OUTSTANDING SUPPORTING ACTOR IN A LIMITED SERIES è Kit Harrington. Kit fa finta di sapere qualcosa ma ormai noi ci abbiamo già visto lungo e a vincere è …
Ore 02:53 Jeff Daniel per il ruolo di Frank Griffin in "Godless" (Netflix) che così sale a quota due. American Crime Story, contro ogni previsione, continua a rimanere a bocca asciutta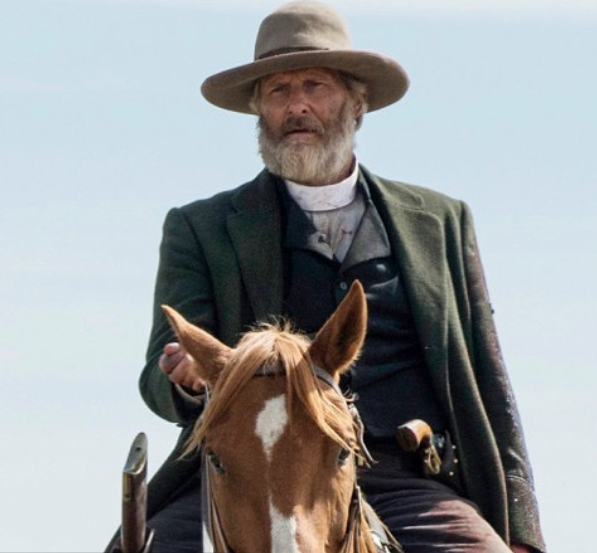 Ore 02:55 Continua velocissima questa edizione degli Emmy. Ecco quindi il premio per OUTSTANDING WRITING FOR A LIMITED SERIES, MOVIE OR DRAMATIC SPECIAL. È Jimmy McGill in arte Saul Goodman a presentare il premio
Ore 02:56 Vincono William Bridges e Charlie Brooker per l'episodio "USS Callister", primo episodio della quarta stagione di "Black Mirror" (Netflix)
Ore 03:04 Momento Nostalgia quando Kate McKinnon e Alec Baldwin annunciano sul palco la leggendaria Betty White. L'attrice novantaseienne (avete capito bene) parla dei bei tempi andati e racconta alcuni aneddoti divertenti
Ore 03:06 Ad annunciare il premio per OUTSTANDING DIRECTING FOR A LIMITED SERIES, MOVIE OR DRAMATIC SPECIAL è James Corden, che ironicamente lancia l'hashtag #Emmysowhite
Ore 03:09 Finalmente Ryan Murphy riesce a portare a casa qualcosa. Eccolo salire sul palco per ritirare il premio per la sua regia nell'episodio "The Man who would be Vogue" 
Ore 03:11 È arrivato il momento dell'OUTSTANDING LEAD ACTRESS FOR A LIMITED SERIES. A presentarlo sono Ru Paul e Leslie Jones
Ore 03:12 A vincere è Regina King per "Seven Seconds" (Netflix). Nemmeno lei ci crede e impiega qualche minuto per salire sul palco. Una vittoria che farà nascere qualche polemica considerata la presenza di Jessica Biel tra le candidate, il suo ruolo in The Sinner è stato magistrale.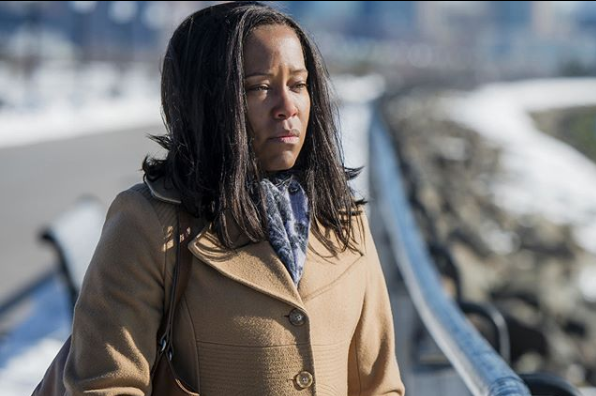 Ore 03:15 Tocca agli uomini. A presentare il premio per OUTSTANDING LEAD ACTOR FOR A LIMITED SERIES sono Larry David, che si distingue come sempre per il suo humor sottile,  e Rachel Brosnahan. Ed il vincitore è …
Ore 03:17 Darren Criss! Per la sua straordinaria ed allo stesso tempo spaventosa interpretazione di Andrew Cunanan in "The Assassination of Gianni Versace". La Serie Tv di Ryan Murphy porta così a casa due premi.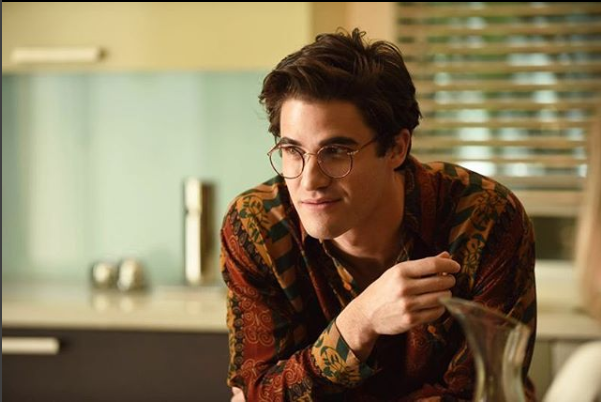 Ore 03:28 "Ridere è la cosa migliore del mondo". A ricordarcelo è il comico Mulaney mentre stringe il premio per OUTSTANDING WRITING FOR A VARIETY SPECIAL per "Kid Gorgeous"
Ore 03:31 proposta di matrimonio in diretta agli Emmy 2018!
Ebbene si signori e signore, qui davanti ai miei occhi il vincitore Glenn Weiss per il premio per miglior regia di un VARIETY SPECIAL (OSCAR 2018) si è inginocchiato davanti a tutti e ha messo un anello al dito della sua fidanzata. #emozioni. Cumberbatch è più contento della futura moglie
Ore 03:38 Con la voce di Aretha Franlkin inizia la parte IN MEMORIAM che rende omaggio a tutti i grandi artisti che ci hanno lasciato quest'anno
Ore 03:47 entriamo nel vivo della serata con al sezione Drama
Ore 03:48 Tarj P. Henson e Samatha Bier presentano il premio per OUTSTANDING SUPPORTING ACTOR IN A DRAMA SERIES che va a …
Ore 03:50 Peter Dinklage che porta così a casa il terzo Emmy per il ruolo di Tyrion Lannister in Game of Thrones (HBO) battendo il "fratello"Nikolaj Coster-Waldau, Matt Smith, Mandy Patkins, David Harbour e Joseph Fiennes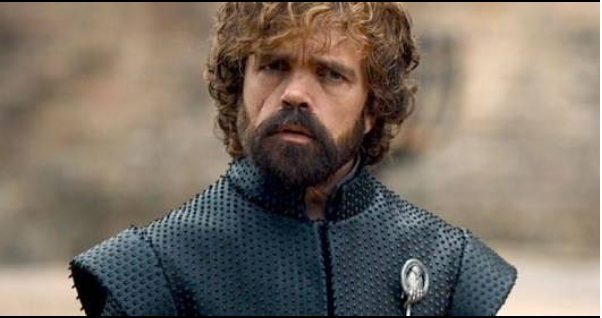 Ore 03:50 Si passa subito al premio per OUTSTANDING SUPPORTING ACTRESS IN A DRAMA SERIES, presentanto da Elisabeth Moss e Samira Wiley
Ore 03:52 È Thandie Newton a vincere per il ruolo di Maeve in Westworld (HBO). L'attrice batte Vanessa Kirby, Millie Bobby Brown, Lena Headey e le favorite Alexis Bledel e Ann Dowd (che aveva vinto l'anno scorso)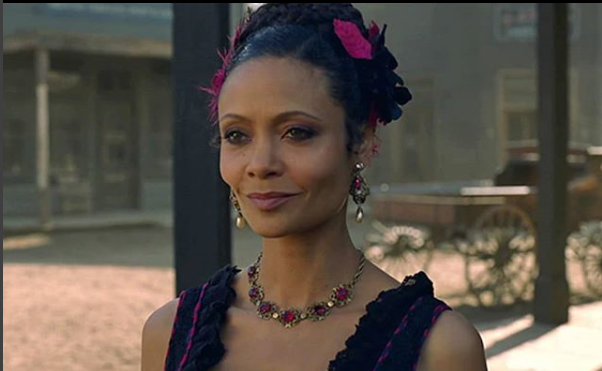 Ore 03:57 A vincere il premio per OUTSTANDING WRITING IN A DRAMA SERIES sono Joel Fields e Joe Weisberg per l'episodio "START" di "The Americans" (FX)
Ore 04:01 Mentre per OUTSTANDING DIRECTING IN A DRAMA SERIES il premio va a  Stephen Daldry (assente alla premiazione) per l'episodio "Pater Familias" di "The Crown" (Netflix)
Ore 04:07 Il cast di "Queer Eye" presenta il premio per OUTSTANDING LEAD ACTOR IN A DRAMA SERIES. 
Ore 04:11 ED È MATTHEW RHYS A VINCERE! Per il ruolo della spia russa Philip Jennings in "The Americans"(FX). Ps Esiste una giustizia divina allora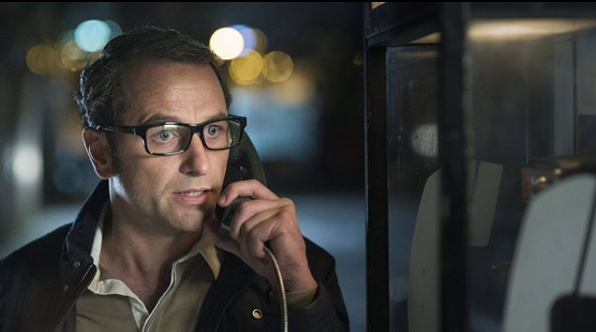 Ore 04:12 Sarah Paulson presenta il premio per OUTSTANDING LEAD ACTRESS INA DRAMA SERIES
Ore 04:13 LA REGINA PORTA A CASA LA CORONA. Claire Foy saluta la Elisabetta II di "The Crown" con un bell'Emmy da mettere in salotto. Il giusto riconoscimento ad un'interprete che ci ha messo anima e corpo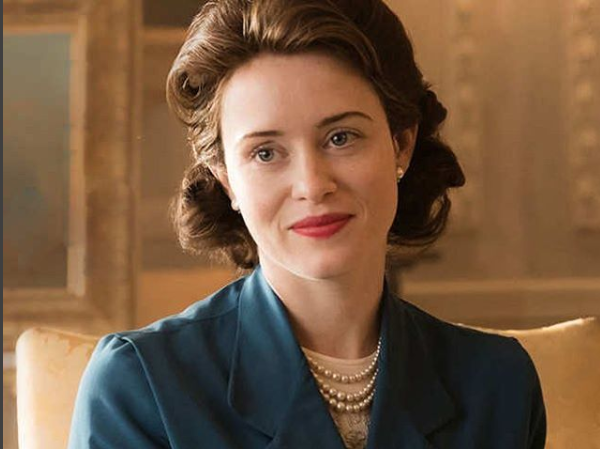 Ore 04:28 torniamo al Microsoft Theatre per premiare l'OUTSTANDING REALITY-COMPETITION PROGRAM. A vincere è "RuPaul's Drag Race"!!
Ore 04:30 A presentare il premio per OUTSTANDING VARIETY SKETCH SERIES ci pensa David Chapelle. Ancora una volta è il "Saturday Night Life" a trionfare, uno spettacolo sempre all'avanguardia, moderno ed incisivo. 65 Emmy in 40 anni.
Ore 04:38 È il turno dei talk show. A presentare OUTSTANDING VARIETY TALK SERIES sono Erica Bana e Connie Britton, presto insieme in una nuova Serie Tv. A vincere è di nuovo "Last Week Tonight with John Oliver". 
Ed eccoci arrivati alla top three dei premi!
Ore 04:40 A presentare il premio per OUTSTANDING LIMITED SERIES tre nomi d'eccezione: Ben Stiller, Patricia Arquette e Benecio del Toro. Ed il premio va a …
Ore 04:42 "THE ASSASSINATION OF GIANNI VERSACE", seconda stagione della Serie Tv antologica American Crime Story. Ryan Murphy accettando il premio parla di omofobia e dedica il premio alla comunità LGBTQ
Ore 04:48 Scorrono le immagini dei candidati per OUTSTANDING COMEDY SERIES. A presentare il premio è Will Ferrell, genio della comicità.
Ore 04:50 VINCE "THE MARVELOUS MRS. MAISEL". Cinque premi così per la Serie Tv comedy rivelazione di questo 2018 ormai al termine. Lo show di Amazon batte Atlanta, Barry, GLOW, Silicon Valley, Black-ish, Unbreakable Kimmy Schmidt, Silicon Valley e Curb Your Enthusiam 
Ore 04:56 Game of Thrones, The Handmaid's Tale, The Crown, Stranger Things, This is Us, Westworld e The Americans si contendono il premio più ambito. OUTSTANDING DRAMA SERIES Ad annunciarlo è Kenan Thompson
Ore 04:58 Inaspettatamente a vincere è GAME OF THRONES. Una vittoria che lascia l'amaro in bocca considerati gli altri candidati e soprattutto considerata la stagione per la quale la Serie Tv ha vinto quest'anno. Davvero la settima stagione di GOT è stata meglio dell'ultima di The Americans? O della seconda di The Crown? 
Ai posteri l'ardua sentenza.