Essere una baby star non è affatto semplice. Sono numerosi gli attori che, introdotti al mondo del cinema e della televisione ancora bambini, faticano a rimanere coi piedi per terra, oppure vengono divorati dalla luci della ribalta. Pensiamo a Macaulay Culkin e alle gemelle Olsen, o ancora alle difficoltà di numerose star lanciate da Disney Channel, (da Lindsay Lohan a Miley Cyrus), e infine alla dipendenza da droga e al tentato suicidio di Drew Barrymore a soli 14 anni. Eppure, non tutte le baby star sono soggette allo stesso destino. Alcune, come la talentuosissima protagonista di The Handmaid's Tale Elisabeth Moss, pur cominciando a lavorare giovanissime sono riuscite a rimanere sulla cresta dell'onda senza dover affrontare momenti di sconforto e perdizione come successo ad altri loro colleghi, tanto che oggi, davanti alle loro folgoranti carriere televisive e cinematografiche tendiamo addirittura a dimenticacsi di quanto a lungo sono state sotto i riflettori.
Da Elisabeth Moss fino a Mila Kunis, preparatevi a scoprire quali sono gli attori delle serie tv che non sapevate avessero un passato da baby star.
1) Elisabeth Moss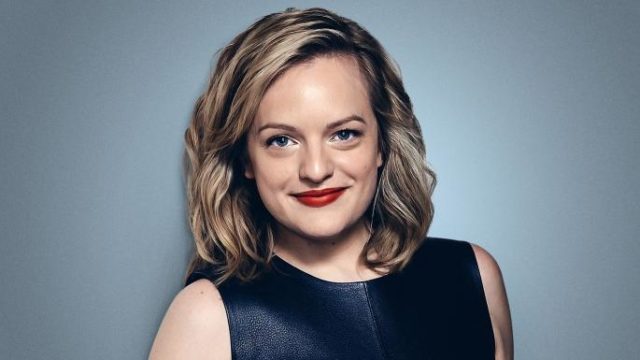 Elisabeth Moss è una delle attrici più iconiche della televisione, capace di regalarci alcuni dei personaggi migliori di tutti i tempi: Peggy Olson in Mad Men e June Osborne in The Handmaid's Tale.
A nemmeno 40 anni Elisabeth Moss è parte integrante della storia della serialità televisiva, grazie al suo lavoro instancabile e impressionante che l'ha portata a ricevere ben 9 candidature agli Emmy per tre serie differenti. Tuttavia, farsi ingannare dalla giovane età di Elisabeth Moss sarebbe un errore, poiché insospettabilmente la nostra June Osborne (di cui vi abbiamo parlato recentemente qui) ha alle sue spalle quasi trent'anni di carriera. Il suo primo ingaggio risale infatti al 1993, quando a soli 11 anni ha preso parte al film per la tv Gypsy e da allora la sua scalata al successo è proseguita instancabilmente fino al giorno d'oggi.
2) Hayden Panettiere
Hayden Panettiere non ha nemmeno 32 anni, eppure lavora in televisione da quasi 27. A soli 5 anni ottiene un ruolo ricorrente nella soap opera "Una vita da vivere", per poi prendere parte durante tutti gli anni Novanta a diversi episodi di serie tv tra le quali ricordiamo Il tocco di un angelo e Sentieri, mentre ad appena 12 anni la troviamo in ben 12 puntate di Ally McBeal. Parallelamente alla carriera televisiva Hayden intraprende anche quella cinematografica, partecipando a ben 5 film prima di compiere 12 anni. Nel 2006 arriva per l'attrice la consacrazione definitiva grazie al ruolo di Claire Bennet in Heroes e infine tra il 2012 e il 2018 interpreta la cantante Juliette Barnes nella serie musicale Nashville, per la quale ottiene una candidatura ai Golden Globes.
3) Elijah Wood
Quasi tutti conoscono Elijah Wood principalmente per la sua interpretazione di Frodo Baggins nella trilogia Il Signore degli Anelli, eppure – nonostante avesse appena 20 anni quando ha vestito per la prima volta i panni dell'hobbit più famoso del mondo – la sua carriera è iniziata ben prima, quando a soli 8 anni ha preso parte al cult cinematografico Ritorno al Futuro. Nei 10 anni successivi Elijah ha recitato in 16 film e ben 4 serie tv, prima di arrivare alla consacrazione definitiva avvenuta sul grande schermo nel 2001. Più recentemente abbiamo ammirato le brillanti performance dell'attore in serie tv come la comedy Wilfred e l'originalissima Dirk Gently – Agenzia di investigazione olistica (qui vi raccontiamo perché dovreste cominciare a guardala subito).
4) Naya Rivera
La maledizione del cast di Glee ha colpito nuovamente nell'estate 2020, quando la carismatica interprete di Santana Lopez, Naya Rivera, è venuta a mancare in un tragico incidente mentre si trovava in barca con suo figlio. Nonostante la vita dell'attrice e cantante sia finita troppo presto, a soli 33 anni, nei tre decenni della sua esistenza ci ha regalato numerose performance memorabili, la prima delle quali risalente a quando Naya aveva solo 4 anni e interpretava Hillary Winston in The Royal Family, serie creata da Eddie Murphy per CBS. Quindi, durante tutti gli anni Novanta, la talentuosa Santana di Glee ha preso parte a ben 7 serie televisive, ricoprendo ruoli minori in cult come Willy, il principe di Bel-Air e Otto sotto un tetto.
5) Christina Applegate
Tra tutti gli attori presenti in questa lista, nessuno può competere con Christina Applegate quando si tratta di carriera precoce: la star di Friends e Dead to Me ha infatti cominciato a recitare quando aveva meno di 3 mesi di vita nella soap opera Una vita da vivere.
Dopo il suo esordio ancora in fasce, Christina non si è mai fermata, prendendo parte a diversi film e facendo comparsate in alcune serie tv prima ancora di compiere 10 anni. A 16 anni raggiunge la fama vera e propria grazie al ruolo di Kelly Bundle in Sposati… con figli, mentre successivamente continua la sua impressionante carriera televisiva prendendo parte a molteplici progetti, che le valgono ben 7 nomination e una vittoria agli Emmy.
6) Laurence Fishburne
Prima di Matrix e di Boyz n the Hood, prima della vittoria ai Tony e della candidatura ai premi Oscar, prima di Hannibal e di black-ish, prima di diventare uno degli attori più prolifici del panorama televisivo e cinematografico attuale, Laurence Fishburne è stato una baby star.
Lo sappiamo, sembra difficile immaginare che un uomo del genere una volta sia stato bambino, ma fortunatamente esistono delle prove inconfutabili. A soli 11 anni Laurence prende parte al suo primo film, a 12 ottiene il suo primo ingaggio come personaggio ricorrente in Una vita da vivere (che si riconferma essere il palcoscenico prediletto dalle baby star per lanciare la propria carriera). Tuttavia sarà solo negli anni Novanta che inizia a ricevere veri e propri riconoscimenti per il proprio magistrale lavoro, culminati in una nomination agli Oscar nel 1994.
7) Kirsten Dunst
Gli appassionati di serie tv si ricorderanno di Kirsten Dunst per la sua partecipazione alla seconda stagione di Fargo nei panni della protagonista Peggy Blumquist, ma forse non sanno che la carriera cinematografica dell'attrice è iniziata ben 32 anni fa, quando a soli 7 anni prende parte a New York Stories di Woody Allen. Quindi, a 12 anni è al fianco di Brad Pitt e Tom Cruise in Intervista col Vampiro e a 13 interpreta la piccola Judy Shepherd in Jumanji. Da allora Kirsten non ha mai smesso di lavorare, diventando uno dei volti più noti del cinema e conquistando anche la televisione, tanto da aggiudicarsi per Fargo la prestigiosa candidatura agli Emmy e ai Golden Globe come migliore attrice protagonista.
8) Shannen Doherty
In qualche modo l'attrice di Beverly Hills 90210 e Streghe, nonostante non ricopra più ruoli di rilievo da diversi anni, riesce sempre a far parlare di sé, che sia per la sua coraggiosa battaglia contro il cancro o per le controversie che ancora oggi sembrano segnare il suo rapporto con alcune sue ex co-star.
Sebbene negli ultimi anni Shannen abbia dovuto mettere in pausa la sua carriera, non si può certo dire che questa non sia stata lunga e prolifica. Dopo il suo esordio a 10 anni in televisione e a 11 al cinema, l'attrice ha preso parte a diverse decine di programmi televisivi, tra i quali ricordiamo, oltre ai già citati Streghe e Beverly Hills 902010, La casa nella prateria (dove ha recitato a 11 anni per ben 18 episodi) e Vita col nonno (della quale ha preso parte, a soli 15 anni, a tutti i 46 episodi).
9) Jason Bateman
Poliedrico e dotato di raro talento, Jason Bateman ha dimostrato di saper spaziare agevolemente dal cinema alla televisione, dalla commedia nera di Arrested Development al dramma di Ozark.
Come Shannen Doherty, anche Jason ha cominciato a muovere i suoi primi passi in televisione sul set della serie La casa nella prateria a soli 12 anni nel 1981, per poi continuare a lavorare in tv senza nessuna sosta fino al 2006. Dopo una pausa del piccolo schermo di qualche anno, durante la quale si dedica a una decina di progetti cinematografici , Jason Bateman ritorna in televisione prima riprendendo l'iconico ruolo di Michael Bluth nella quarta stagione di Arrested Development e quindi dando vita al Marty Byrde di Ozark, interpretazione per la quale ottiene il plauso assoluto di pubblico e critica.
10) Mila Kunis
Mila Kunis aveva solo 14 anni quando ha ottenuto il ruolo di Jackie Burkhart in That '70s Show, il set dove ha conosciuto l'attuale marito Ashton Kutcher, eppure già allora non era affatto un'attrice alle prime armi.
Nonostante fosse in America da soli tre anni e fosse madrelingua russa, Mila inizia a lavorare come attrice a 11 anni, prima con una piccola parte nella serie più di successo del momento Baywatch e quindi aggiudicandosi ruoli minori in diversi film e serie tv. Il tutto prima ancora di compiere 14 anni! Non ci stupisce affatto che, visto l'esordio così promettente e precoce, l'attrice sia riuscita a diventare una delle personalità più affermate di Hollywood e siamo curiosissimi di vederla eventualmente riprendere una carriera anche in televisione, dopo il successo di quella cinematografica.