Quando gli viene chiesto perché lavora nella scientifica Gil Grissom, direttore del laboratorio notturno di CSI, risponde: «Perché la gente morta non può raccontare». In poche parole si spiega il successo senza precedenti di una serie che unisce indagini classiche poliziesche con studi delle scienze forensi applicate.
Il legal thriller ha all'attivo ben quindici stagioni, con 335 episodi più un film di chiusura ed è stato trasmesso senza interruzioni dal 2000. Terzo in classifica, dopo Law and order e The Simpson, CSI ha tenuto attaccati al televisore decine di migliaia di telespettatori, cresciuti nell'ottica che la scienza forense avrebbe dato una ventata di aria pulita al ristagno dei casi in tribunale. Il cosiddetto Effetto CSI infatti, è finito in prima pagina di un importante giornale statunitense nel 2004, a pochi anni dall'ascesa televisiva della serie, decretando come un prodotto audiovisivo ben organizzato riesca a pilotare i verdetti delle giurie in America. Dal nostro punto di vista, europeo, può sembrare un po' eccessiva questa constatazione, ma pensiamo al sistema giudiziario negli States: buona parte del peso della sentenza è relativo proprio al giudizio espresso dalla giuria. Ora, essendo CSI una droga per gli appassionati delle serie criminal, è lecito che il pubblico si aspetti nella vita reale lo stesso rigore, metro di giudizio e successo nella risoluzione delle indagini come accade nella serie. La gente che assiste, anno dopo anno, alla riscossa della medicina forense e alle varie perizie scientifiche, ha alzato le aspettative nei tribunali, con giurie e giudici che svalutano il lavoro "chiacchieroso" di avvocati e procuratori avvalorando come buone solo le prove scientificamente testate.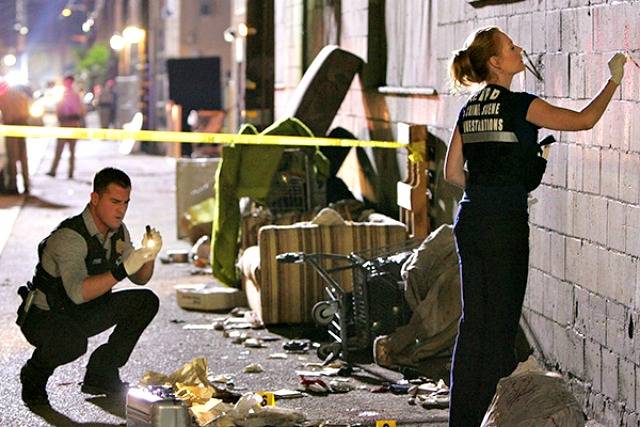 Vi immaginate Perry Mason a scambiare opinioni, chino sul tavolo del laboratorio, con il tecnico di turno che gli spiega nel dettaglio da dove proviene la fibra mistica attaccata all'impronta quasi invisibile di un dito mozzato di un cadavere sconosciuto rinvenuto senza denti?! Sembra paradossale, vero? Come ha fatto un topo di laboratorio a diventare più importante di un famoso detective o avvocato? La spiegazione più convincente sta nella nostra sempre più morbosa richiesta di verità, e per quella non intendo il Grande Fratello. Quante volte ci siamo chiesti, guardando l'ennesimo omicidio irrisolto in tv, "quanto ci avrebbe messo la squadra di Horatio Cane a risolvere il caso? Perché la polizia del mio paese non riesce nemmeno a rintracciare un ladruncolo di strada?" Semplice: CSI non è la vita reale, anche se il suo maggior successo risiede proprio nel fatto di averla saputa, sapientemente, copiare.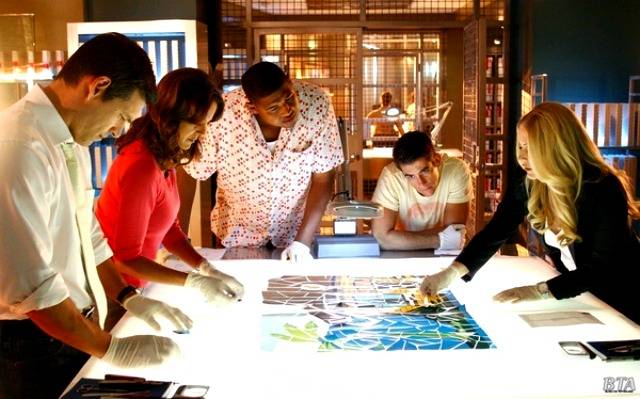 I laboratori pieni di macchinari strani, con i suoi abitanti che si muovono veloci tra vetrini e ampolle, sono dipinti come persone normalissime che svolgono il loro mestiere, senza superpoteri né strani aiuti divini. Grissom è un entomologo, la sua passione per gli insetti e lo spirito di osservazione addestrato a ricercare dettagli minuscoli, fanno si che nel suo lavoro di analisi sia strabiliante, così some Sherlock e la sua maniacale attenzione per i dettagli lo porta a risolvere i casi più disparati. Persone le cui abilità sono semplicemente frutto di studio approfondito e passione per il attività.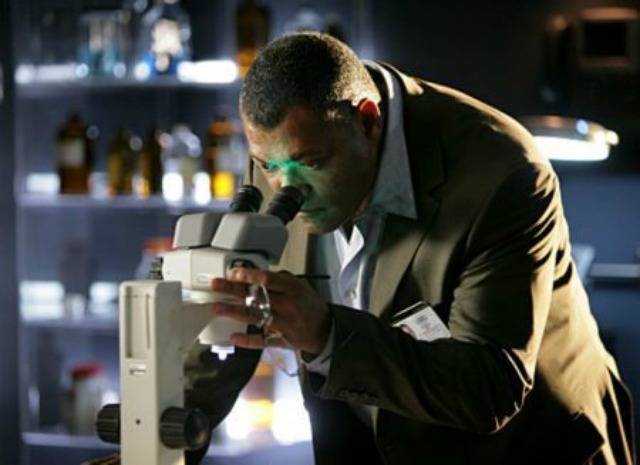 Da questo filone analitico/pragmatico, sono nate serie sorelle che vantano i successi degli apporti delle diverse discipline applicate all'investigazione classica, come Criminal Minds (2005 – psicologia forense), NCSI (2003), Cold Case (2003) Bones (2005 – antropologia forense) Senza traccia (2002), The Mentalist (2008), Numbers (2005 – informatica forense), solo per citarne alcuni.
Dalla serie madre inoltre, dato l'indiscusso successo, sono stati sviluppati ben quattro filoni, dipendenti dalla principale per l'impostazione della serie, ma poi ognuna di loro ha sviluppato un personale percorso di ricerca.
Da Las Vegas ci si è spostati a Miami, New York e in Virginia. A Miami le tinte si fanno calde e sature, è sparita l'ambientazione prevalentemente notturna, tra club di lusso e casinò, per fare spazio ai crimini più legati all'organizzazione criminale che gestisce sottobanco i traffici della città. Sebbene essa sia la figlia prediletta di CSI – Scena del crimine, è giusto sottolineare come la scena del crimine in senso stretto sia stata ridimensionata, favorendo le indagini poliziesche e cedendo il passo all'azione sul campo.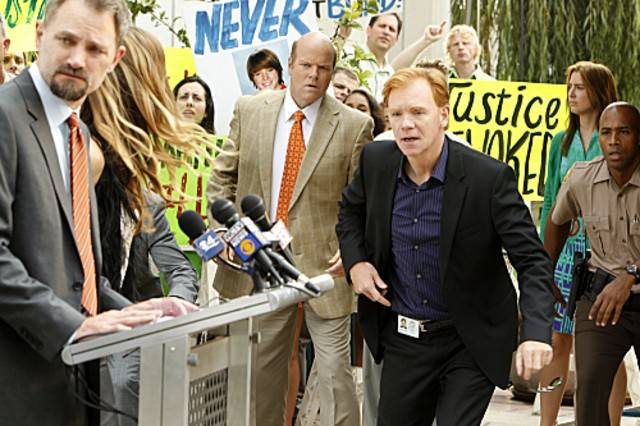 A New York Gary Sinise è Mac Tyler, un ex-marine diventato capo della polizia scientifica, pronto a indagare sulle operazioni poco trasparenti dei pilastri della società newyorkese. Come accaduto per CSI – Miami, la serie ha subito dei ritocchi e accorgimenti in corso d'opera, migliorando le atmosfere e aumentando le scene in esterna, per prediligere l'effetto  "ricerca del criminale" piuttosto che l'esame delle prove.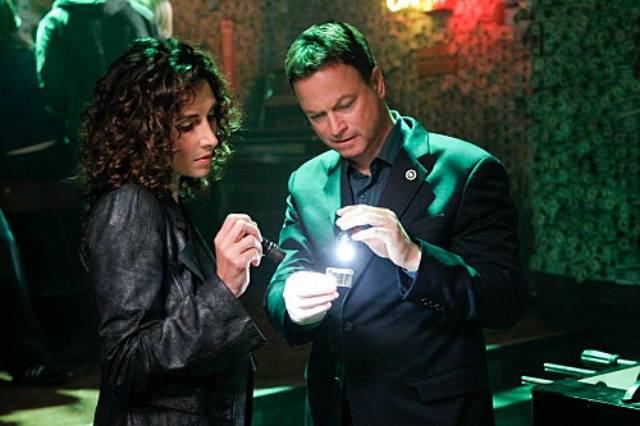 E l'ultimo nato in casa CSI, Cyber, è ambientato a Quantico e tratta crimini informatici connessi alla crescita del deep web, con a capo della squadra l'agente speciale dell'FBI Avery Ryan (la ex Medium Patricia Arquette), una stimata psicologa che ha subito un attacco di un hacker, vedendone disintegrata la carriera. Questa serie, la cui seconda stagione è ancora inedita in Italia, è quella che più si discosta dalla tipologia delle precedenti, avendo una forte impronta caratterizzante dovuta dall'aumentare dei crimini informatici nella società. Se vogliamo, è quella che più si avvicina alla realtà contemporanea, e sfruttando la metodologia d'indagine forense apre gli occhi su ciò che davvero ognuno di noi può subire in ogni momento: un attacco informatico.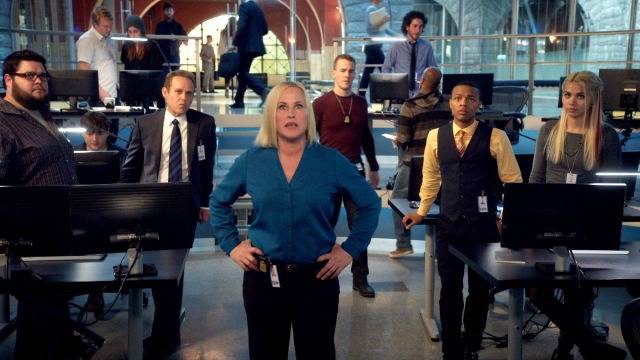 C'è anche la componente musicale a regalare a CSI e ai suoi spin-off quel senso di conoscibilità che ha tanto apprezzato il suo pubblico. Lo storico gruppo The Who ha campionato per le quattro serie dei pezzi dei loro grandi successi, iniziando da Who are you?, tratta dall'omonimo album del 1978 per la sigla della squadra di Grissom, a Won't get fooled again per Horatio e Baba O'Riley per Tylor (entrambe tratte dall'album Who's Next del 1971), concludendo con I Can See for Miles per il team di Quantico. Non solo musica comunque, il leader della band, Roger Daltrey, fan accanito, è apparso come guest star nella settima stagione di Las Vegas.
E non è il solo personaggio famoso ad essere rimasto colpito dalla serie, c'è molto di più: dalla tv al museo il passo è breve. Le gratifiche a livello di pubblico sono state talmente forti da far interessare la comunità scientifica alla serie criminal, regalando a CSI nel 2006 una mostra/evento al Museo della scienza e dell'industria di Chicago. Un traguardo mai raggiunto da nessun'altra serie prima d'ora.