L'improvvisa cancellazione di Marvel's Iron Fist, Daredevil e Luke Cage ci ha sorpreso un po' tutti. Le ultime stagioni erano riuscite infatti a ottenere un successo più imponente rispetto alle precedenti, mostrandoci dei personaggi più maturi e responsabili. Ma Netflix non ha voluto sentir ragioni, dicendo addio per sempre agli show Marvel. Da quel momento, le ipotesi circa il rilancio di queste serie tv con la nuova piattaforma Disney sono state parecchie. Facciamo un po' di chiarezza.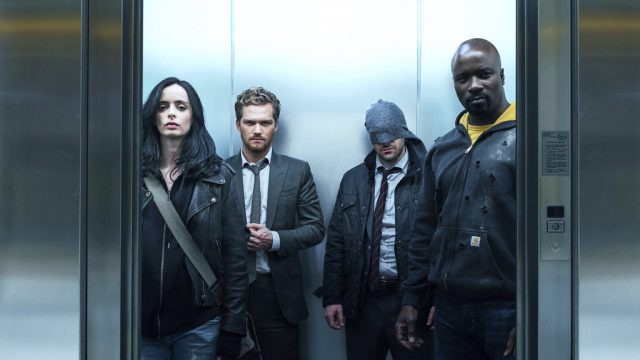 Recentemente Kevin Mayer, presidente della divisione Disney direct-to-consumer che si occupa dell'attesissima piattaforma Disney+, ha risposto alle domande circa un rilancio delle serie tv Marvel.
Sono serie tv di alta qualità. Non ne abbiamo ancora discusso, ma potrebbe essere una possibilità.
Il presidente ha poi proseguito spiegando che Disney+ non avrà nulla da invidiare alle altre piattaforme di streaming.
Dobbiamo rendere i nostri contenuti più esclusivi possibile per la nostra piattaforma. Dobbiamo rendere l'app e la tecnologia efficiente. Si potranno trovare contenuti dei nostri brand chiave, il che è un fattore d'innovazione per noi.
La speranza si dice sia l'ultima a morire, ma malgrado queste affermazioni colme di positività, lo scetticismo è ancora presente nei cuori dei fan delusi dalla cancellazione dei loro show.
I motivi per cui questa resurrezione degli show Marvel sembra difficile da attuare sono molteplici. Innanzitutto, alcuni portavoce della nuova piattaforma Disney+ in più occasioni hanno rilasciato delle risposte piuttosto vaghe circa la ripresa delle serie tv scartate da Netflix. Il problema maggiore sarebbe infatti rendere tali show adatti a tutta la famiglia, prerogativa della Disney, e sappiamo piuttosto bene che alcuni di essi non sono esattamente family friendly.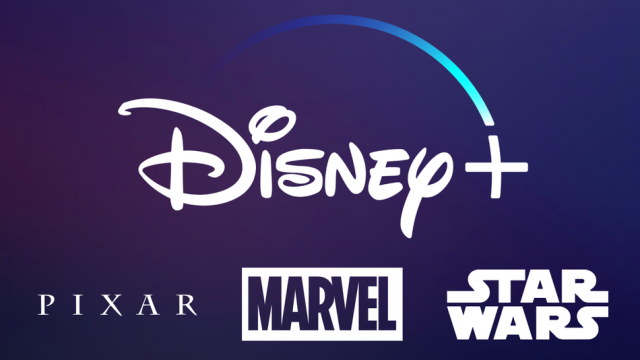 Un altro problema sorge considerando i contratti cui le serie Marvel sono ancora vincolate, e lo saranno sino al 2020. Sarebbe quindi impossibile per Disney+ riprendere le storie di Daredevil, Iron Fist e Luke Cage prima di allora, o realizzarne dei remake.
Inoltre, sappiamo che la terza stagione di Jessica Jones e la seconda su The Punisher verranno rilasciate soltanto nel 2019, con lo stesso futuro incerto degli show da poco cancellati. Sarebbe ambiguo lasciare alla concorrenza i due show della Marvel, riprendendo le storie degli altri come se nulla fosse. Che stia per arrivare la fine anche per Jessica Jones e The Punisher, dunque?
Non sappiamo con la massima certezza se Disney+ sarà in grado di portare in vita gli eroi che su Netflix sono riusciti a divertirci ed emozionarci. Ma ci sono buone probabilità che ciò possa essere possibile, salvo imprevisti dell'ultimo minuto. Qualora la nuova piattaforma riuscisse a ottenere carta bianca circa l'universo Marvel e i suoi protagonisti, per Netflix potrebbe essere un duro colpo da sopportare visto il grande successo ottenuto dagli eroi sul grande schermo.
La piattaforma Disney+ arriverà nel 2019 e porterà con se molti film e cartoni del medesimo brand.
Se prima Netflix era l'unico servizio in grado di erogare i prodotti Disney, adesso la nuova piattaforma streaming sembra rivelarsi una degna avversaria. Non a caso, il film di Captain Marvel che uscirà a Marzo 2019, verrà lanciato sulla piattaforma Disney+ entro la fine del prossimo anno. Una mossa astuta, che siamo certi farà incrementare la popolarità del network in questione.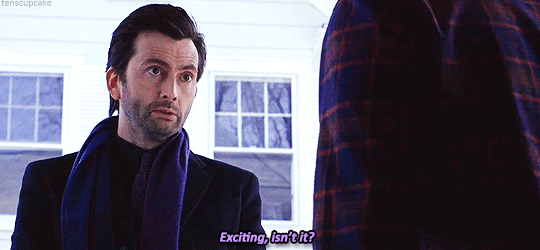 I progetti iniziali di Disney+ prevedono le due miniserie incentrate sulla divinità Loki e su Scarlett Witch, due personaggi dell'universo Marvel. Si parla anche della realizzazione di altre due serie tv incentrate sugli eroi del grande schermo: il Soldato d'Inverno Bucky Barnes e Falcon.
Non sappiamo cosa accadrà tra Netflix e Disney+, ma la tensione è già palpabile. La guerra fredda tra le due piattaforme di streaming più popolari è già iniziata, e non vediamo l'ora di sapere chi vincerà.