Durante le interviste spesso si scopre che gli attori preferiscono interpretare i cattivi piuttosto che i ruoli da protagonista. Questo perché il villain, nella maggior parte dei casi, risulta più affascinante e per un attore che compie uno studio complesso per calarsi nei panni del suo character rappresenta una sfida attraente. Il problema è che alcuni cattivi, alle volte, hanno un background che non convince, sono troppo ridondanti negli atteggiamenti, possiedono un aspetto talmente caricato da risultare buffoneschi o peggio scoccianti per noi che dobbiamo viverli. Questo può succedere anche in show di successo come Buffy l'ammazzavampiri.
1) Faustus Blackwood – Chilling Adventures of Sabrina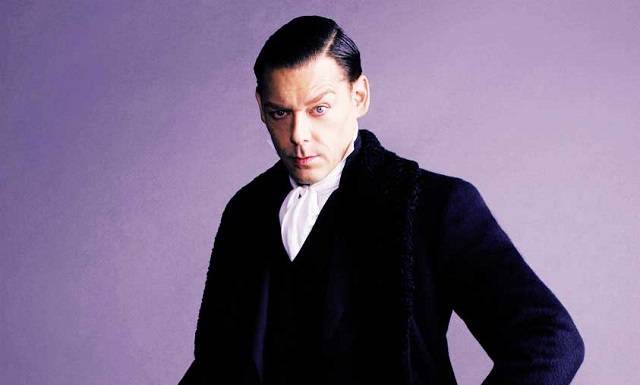 Faustus è il patriarca della famiglia Blackwood, attualmente ex sommo sacerdote della Chiesa della Notte. Fin dalla prima stagione di The Chilling Adventures of Sabrina capiamo che il suo personaggio è senz'altro negativo. Peccato che il suo aspetto da damerino (con tanto di bastone) mischiato a una recitazione farsesca non lo aiuti nell'intento principale di un essere malvagio, ovvero intimorire. Sì perché questa specie di santone truccato e lustrato è una versione buffonesca di ciò che si sforza tanto di rappresentare e piano piano si riduce a un leccapiedi ossessionato dal potere.