SPOILER ALERT – In questo articolo ci sono importanti spoiler su Twin Peaks e Hill House
Halloween è la notte più spaventosa dell'anno. Il confine tra i vivi e i morti si dipana, i mostri escono dalle loro tane, gli spiriti si risvegliano, i killer entrano in azione. Ma è anche tradizione, dolcetti, costumi e scherzetti. Insomma, chi da bambino non si è mascherato ed è andato di casa in casa a porre la famosa domanda: "Dolcetto o scherzetto?". Questa festa terrificante è presente spesso nelle serie tv, grazie a episodi a tema e personaggi che ne sono ossessionati (questo impazziva proprio). Ma in questo pezzo non parleremo di quegli episodi. Perché ce ne sono altri non ambientati in quella festività che fanno ancora più paura e che alimentano ancora i nostri incubi, come in Black Mirror.
Chi è rimasto senza idee su cosa guardare la serata di Halloween, qui ci sono 10 episodi per voi ordinati in una speciale classifica.
10) Seed – The Walking Dead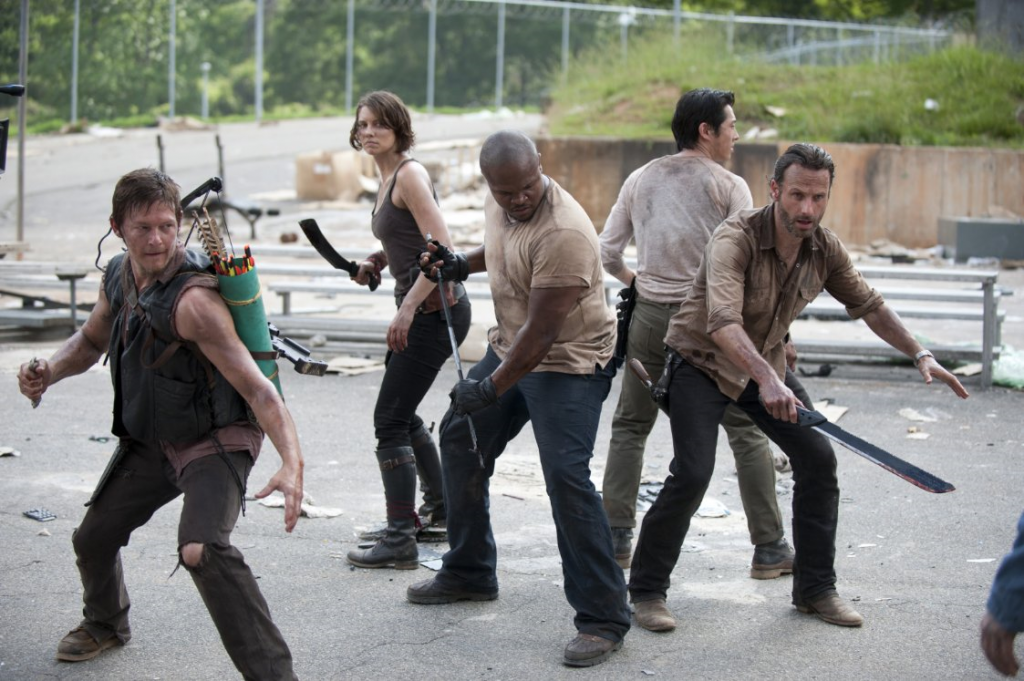 The Walking Dead non ha mai avuto problemi quando ha deciso di spaventare il suo pubblico. Nella premiere della terza stagione Rick e la banda di sopravvissuti pensano di usare una prigione come loro residenza e base operativa. Una prigione che, però, è infestata da tantissimi zombie. A Rick e compagni non resta altro che combattere… ma nemmeno dei killer esperti come loro sono preparati a ciò che li attende.
Tunnel oscuri e claustrofobici si dipanano davanti ai loro occhi, popolati da un numero indicibile di zombie. Un luogo così chiuso come una prigione limita la possibilità di movimenti dei protagonisti, che si devono nascondere come possono. Non mancheranno scontri all'ultimo sangue. Il risultato è la sequenza estesa più intensa e terrificante dello spettacolo. Seed è pieno di tensione, orrore, azione, ed è il meglio che The Walking Dead ha da offrire.