Quest'ultimo anno è stato frutto, nonostante i vari ritardi dovuti alla pandemia, di vari produzioni. Alcuni show sono giunti al termine, altri invece sono riusciti finalmente a iniziare la loro avventura sullo schermo. In precedenza si dava più sempre più attenzione a tutto quello che avveniva all'interno del mondo del cinema dimenticando il mondo delle Serie Tv riducendolo a un mero granello di sabbia. Eppure, tutto – ormai già da qualche anno – sta cambiando. Anche in termini di guadagni le cose stanno diventando quasi pari: gli attori deli cinema e quelli delle Serie Tv cominciano a ricevere degli stipendi sempre più simili grazie alle loro varie interpretazioni e show. Il confine tra cinema e Serie Tv, così, sta pian piano diventando molto meno labile e proprio su questa base oggi abbattiamo il muro e uniamo le due categorie in un'analisi fatta con una lente di ingrandimento che ci aiuti a capire quali sono le attrici più pagate di quest'ultimo anno.
Siete pronti a scoprire chi siano le attrici più pagate? Pronti, partenza, via!
1) Sofia Vergara, una delle attrici più pagate made in Modern Family (43 milioni di dollari)
Sofia Vergara, con i suoi 43 milioni di dollari, apre la nostra lista sulle attrici più pagate!
Sofia Vergara è indubbiamente una delle attrici più pagate dell'ultimo anno. La stagione finale di Modern Family ha contribuito particolarmente nell'arricchire la giovane colombiana, d'altronde non è un segreto sapere che la fortuna della sua carriera sia stata proprio entrare a fare a parte di questo gioiellino comedy. Dopo la fine delle Serie Tv Sofia Vergara non si è fermata neanche per un attimo e ha subito preso in mano le redini della sua vita conducendola verso un progetto totalmente diverso: è infatti diventata giudice del programma Tv America's Got Talent. Oltre queste due nuove esperienze, una che chiude un cerchio e una che ne apre uno lontano dal mondo delle Serie Tv, Sofia Vergara ha anche iniziato grandi contratti di sponsorizzazione e licenze, compresa una linea di jeans per Walmart e mobili da Rooms To Go.
2) Ellen Pompeo (19 milioni di dollari)
Ellen Pompeo è, probabilmente, una delle regine del mondo delle Serie Tv grazie al suo ruolo da protagonista in Grey's Anatomy, il medical drama più seguito di tutti i tempi.
Ellen Pompeo non ha chissà quanta concorrenza nel mondo delle Serie Tv con il suo stipendio di $ 550.000 per episodio. Negli ultimi anni aveva spesso dato vita a grandi lotte per la parità salariale: la differenza di salario tra lei e i suoi colleghi maschi, infatti, è spesso stata messa in risalto dalla stessa Ellen Pompeo che, finalmente, l'ha spuntata diventando una delle attrici più pagate. Non ci sembra così assurdo: insomma, stiamo parlando di Ellen Pompeo, la protagonista indiscussa di Grey's Anatomy, l'unica superstite, l'unica celebre attrice che è riuscita a non farsi mai uccidere durante la stesura di una sceneggiatura, l'unica a non litigare con la produzione o comunque l'unica a non aver mai concesso a quest'ultima di vendicarsi. Stipendio meritatissimo soprattutto per questo.
3) Elizabeth Moss (16 milioni di dollari)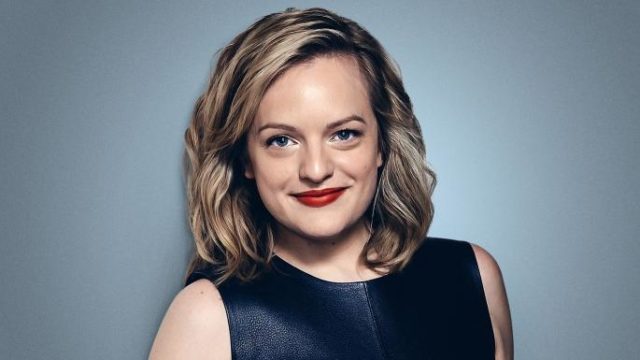 Elizabeth Moss si rende protagonista di quest'anno e della classifica delle attrici più pagate grazie soprattutto a The Handmaid's Tale, la Serie Tv in cui interpreta il ruolo prinicipale.
Elizabeth Moss è senza dubbio una delle attrici che più sta vivendo un ottimo momento professionale. Il suo lavoro nella Serie Tv The Handmaid's Tale sta lasciando tutti a bocca aperta: la sua interpretazione magistrale si sta rendendo protagonista di una storia che mette al centro di tutto la lotta per i propri diritti in un mondo che non fa altro che toglierne. Elizabeth Moss si è fin da subito detta molto fiera del progetto a cui sta prendendo parte riconoscendo in lui tutti i valori per cui ogni donna in passato ha lottato e per cui non deve mai smettere di lottare. L'attrice si piazza in lista con uno stipendio da un milione di euro per episodio, e inoltre non dimentichiamoci che Elizabeth Moss prese parte al film L'uomo Invisibile per cui riceve i profitti.
4) Viola Davis, nella lista delle attrici più pagate per la prima volta! (15,5 milioni di dollari)
Indiscussa protagonista nella Serie Tv Le Regole Del Delitto Perfetto e adesso anche indiscussa protagonista delle classifiche sulle attrici più pagate: Viola Davis quest'anno non si è mai fermata!
Viola Davis è la protagonista indiscussa della famosa Serie Tv Le Regole Del Delitto Perfetto che – il 14 maggio 2020 – è giunta definitivamente al termine. Il finale ha sbalordito tutti i fan ed è riuscito a convincere la maggior parte di loro che, ormai un po' delusi dall'andazzo che la Serie Tv aveva preso, sono riusciti a rivedere il prodotto di cui si sono innamorati. Viola Davis inoltre, nell'ultimo anno si anche staccata dal mondo delle Serie Tv per fiondarsi all'interno di un film Original Netflix uscito l'8 dicembre. Stiamo parlando di Ma Rainey's Black Bottom, una pellicola in cui ritroviamo ancora una volta Viola Davis nei panni da protagonista nel ruolo della cantante blues Ma Rainey.
5) Gal Gadot (31,5 milioni di dollari)
Gal Gadot si sta facendo decisamente strada diventando a tutti gli effetti una delle attrici più pagate dell'ultimo anno con un progetto davvero importante!
Gal Gadot è un'attrice israeliana inizialmente nota per il suo ruolo in Fast and Furious. Il progetto che ha coinvolto la giovane Gal Gadot in questo lungo anno è sicuramente stato quello di Wonder Woman 1984, la pellicola che ha rischiato per via della sua posticipazione a causa della pandemia. Ma niente paura per Gal Gadot perché, nel frattempo, è riuscita a consolarsi grazie alla piattaforma Netflix in cui la ritroviamo nel film crime Red Notice, un ruolo per cui è stata pagata ben 20 milioni.
6) Melissa McCarthy (25 milioni di dollari)
Melissa McCarthy non sta ferma un attimo e, ovviamente, diventa una delle protagoniste indiscusse della lista di attrici più pagate!
Melissa McCarthy inizia il suo 2020 rendendosi protagonista del film Superintelligence. Il suo lavoro più amato è indiscutibilmente Io Sono Tu accanto alla star di Ozark Jason Bateman. Insieme danno vita a una pellicola comica che – eccovi una bella notizia – è disponibile sulla piattaforma streaming Netflix! Melissa McCarthy torna nel 2020 con un nuovo progetto che a breve potremo a vedere: è infatti stata scelta per interpretare Ursula nel film Live Action de La Sirenetta. Che colpaccio, Melissa McCarthy!
7) Emily Blunt (22,5 milioni di dollari)
Emily Blunt con il suo sguardo enigmatico si posiziona nella lista delle attrici più pagate dell'ultimo anno!
Emily Blunt ha iniziato la sua carriera già da parecchi anni con pellicole di successo come Le Verità Negate, Wild Target, Your Sister's Sister, Mary Poppins e soprattutto con La Ragazza Del Treno, la pellicola tratta dall'omonimo libro di Paula Hawkins. Emily Blunt si è resa protagonista anche di A Quiet Place, un film di produzione Netflix che sta tornando con il sequel nella stessa piattaforma. E tranquilli: anche stavolta ci sarà Emily Blunt!
8) Angelina Jolie (35 milioni di dollari)
Nella lista di attrici più pagate vedere Angelina Jolie riesce a non risultare strano, lo sappiamo. Ciò che potrebbe sorprendervi è che tra l'attrice e le altre colleghe di questa lista c'è una differenza sostanziale. Vediamola
Angelina Jolie è l'unica attrice che deve la sua fortuna al solo mondo del cinema. La Tv, i servizi streaming come Amazon, Netflix, Sky, niente di tutto questo ha pesato sul suo stipendio. In questo ultimo anno Angelina Jolie si è resa protagonista di un film dallo stipendio stellare: stiamo parlando di The Eternals, una pellicola con un budget da 200 milioni. Angelina Jolie interpreta all'interno del film il ruolo di un'eroina che non vediamo l'ora di vedere finalmente in azione!
9) Nicole Kidman (22 milioni di dollari)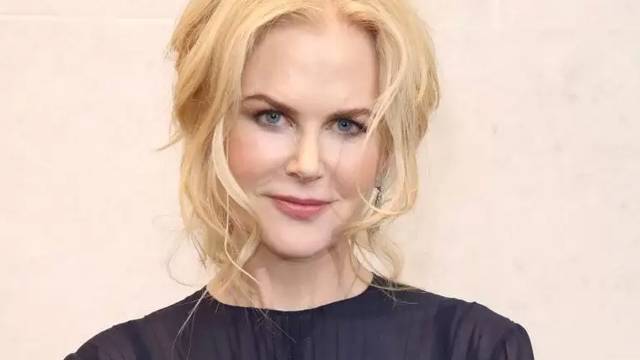 Un ultimo anno decisamente dinamico per Nicole Kidman, protagonista indiscussa della nuova Serie Tv Sky The Undoing!
Nicole Kidman è una vera e propria star di Hollywood. L'attrice vanta numerosi premi e candidature, e questo ultimo anno l'ha vista protagonista di due progetti dal grande successo: The Undoing e The Prom. The Undoing è una Serie Tv Sky dal genere thriller che vede protagonista Nicole Kidman insieme a Hugh Grant e Matilda De Angelis. La miniserie è andata in onda per sei puntate e ha avuto fin da subito un grande successo grazie anche alla trama misteriosa e accattivante. Tutto nella serie è enigmatico e riesce a spiegare quanto l'essere umano alla fine veda solo quello che vuole vedere. La fortuna dell'ultimo anno di Nicole Kidman si deve anche – come dicevamo – a The Prom, una pellicola Netflix con a capo Ryan Murphy che contribuisce decisamente a renderla una delle attrici più pagate dell'ultimo anno.
10) Meryl Streep (24 milioni di dollari)
Meryl Streep si piazza in lista con un 2020 che, al pari dei suoi magistrali anni di carriera, riesce a sorprenderci.
Meryl Streep ha iniziato la sua carriera parecchi anni fa ed è da quei tempi non sospetti che riesce sempre a stupire il pubblico. Ogni interpretazione grida il suo nome, è forte e riconoscibile e la rende sempre la Meryl Streep che conosciamo. Dopo il successo del film Piccole Donne la donna continua il suo cammino infinito nel mondo del cinema con la commedia Let Them All Talk di Steven Soderbergh che è stata venduta a HBO Max per 33 milioni di dollari che, sommati agli introiti di Piccole Donne, rendono Meryl Streep una delle attrici più pagate dell'ultimo anno.