Cosa sarebbero i nostri personaggi preferiti senza la bravura degli attori che prestano il loro volto e la loro voce affinché quegli stessi personaggi prendano vita?! Questo articolo, in particolare, è dedicato a tutti quegli attori la cui bravura, per un motivo o per un altro, non è stata pienamente riconosciuta. Parleremo infatti di quelli che, secondo noi, sono i 10 attori più sottovalutati delle serie tv.
Ecco quindi i 10 attori più sottovalutati delle serie tv, da Freddie Highmore a Colin O'Donoghue
1) Freddie Highmore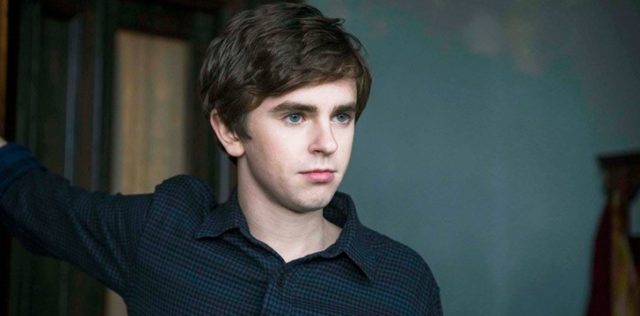 Abbiamo conosciuto Freddie Highmore che era solo un bambino, grazie alla celebre interpretazione di Charlie, piccolo protagonista de La Fabbrica di Cioccolato (2005), diretto da Tim Burton. E ancora prima nel film Neverland – Un sogno per la vita (2004) al fianco di Johnny Depp.
Nel mondo seriale ci ha conquistati con la sua inquietante interpretazione di Norman Bates, protagonista di Bates Motel, serie tv trasmessa dal 2013 al 2017 che prende spunto dal romanzo Psycho e dall'ancor più celebre pellicola omonima diretta da Alfred Hitchcock. Performance quella di Highmore che avrebbe certamente meritato maggior clamore. Non era affatto facile, infatti, ricoprire un ruolo così famoso e complesso.
Infine, l'attore ha ricoperto il ruolo di protagonista e produttore di The Good Doctor. Interpretazione che gli è valsa una nomination a Golden Globe. Senza dimenticare la sua ultima partecipazione a Leonardo, nei panni di Stefano Giraldi.
2) Tom Ellis
Essere belli e bravi non è una cosa da tutti, ma è sicuramente qualcosa che riesce molto bene a Tom Ellis. Anche se, proprio la sua avvenenza estetica, è un notevole ostacolo al riconoscimento del suo talento. Non a caso è uno dei 5 attori di serie tv che sono stati maggiormente penalizzati per la loro bellezza (qui potete scoprire chi sono gli altri quattro).
Tom Ellis è principalmente conosciuto per aver interpretato Re Cenred in Merlin e Lucifero in persona nella celebre serie Lucifer. Inoltre, proprio la leggerezza di quest'ultima serie ha contributio a dare l'idea di un Tom Ellis come semplice belloccio di copertina, oscurando in parte le sue grandi capacità attoriali.
3) Zachary Quinto
Zachary Quinto, classe 1977, è l'interprete del pericoloso serial killer Sylar in Heroes, serie tv NBC andata in onda dal 2006 al 2010.
Fa delle sporadiche comparse in moltissime serie tv, da Six Feet Under a Lizzie McGuire e collabora anche con J.J Abrams nel ruolo di Spock per l'undicesima pellicola di Star Trek.
Lo stesso Abrams in un'intervista ha definito Quinto come un attore in grado di "rompere la gravità".
Nel 2011, Zachary Quinto inizia la sua collaborazione con Ryan Murphy nella serie antologica American Horror Story, in cui emerge tutto il suo talento e la sua versatilità. Nella prima stagione, infatti, riveste il ruolo dell'ex proprietario di casa, Chad. Nella seconda stagione, invece, interpreta uno dei personaggi principali: il dottor Oliver Thredson, grazie al quale ottiene anche una nomination agli Emmy Award.
Un attore che, in considerazione del suo talento, meriterebbe molti più ruoli di spicco e riconoscimenti da parte della critica.
4) Ryan Eggold
Ryan Eggold è un attore americano conosciuto principalmente per il suo ruolo di Ryan Matthews in 90210, per il ruolo di Tom Keen in The Blacklist e per quello del Dr. Max Goodwin, protagonista della serie tv NBC New Amsterdam, andata in onda a partire dal 2018 e giunta alla sua terza stagione e già rinnovata per una quarta e quinta stagione.
Tutte interpretazioni da cui si evince il grande talento di Ryan Eggold, il quale oltre ad essere un eccellente attore è anche un poliedrico musicista. Eggold, infatti, scrive musica, suona molto bene sia la chitarra che il pianoforte ed è il cantante della sua band "Eleanor Avenue".
5) James Purefoy
A dare lo slancio alla carriera di James Brian Mark Purefoy è stata la serie tv HBO Rome, produzione internazionale tra Italia (Rai 2), Inghilterra e Stati Uniti. Nella serie Purefoy ricopre il ruolo di Marco Antonio.
Ma la sua interpretazione migliore è sicuramente quella del perverso quanto geniale serial killer Joe Carroll, nella serie tv The Following, al fianco di Kavin Bacon, nei panni dell'agente FBI Ryan Hardy.
La serie tv si compone di tre stagioni, l'ultima della quale si è rivelata particolarmente deludente per i fan che dopo una prima stagione eccezionale avevano aspettative molto alte. Tuttavia, l'interpretazione di Purefoy ci ha davvero ipnotizzati.
L'assenza di ruoli importanti negli anni successivi alla serie rende inevitabile la sua presenza nel novero degli attori sottovalutati delle serie tv.
6) Terry O'Quinn
Come dimenticare la sua iconica interpretazione di John Locke, uno dei personaggi più amati di Lost, serie tv cult di J.J. Abrams. Se vi manca John Locke, qui vi parliamo dei 5 episodi di Lost essenziali per comprendere il suo personaggio. Si tratta di un ruolo estremamente difficile che gli è valso anche un Emmy Award nel 2007 come miglior attore non protagonista.
Dopo questa incredibile interpretazione ci saremmo tutti aspettati una carriera sfavillante per il nostro Terry O'Quinn, e l'avrebbe decisamente meritata. Tuttavia, dopo Lost si deve accontentare di un ruolo ricorrente in Hawaii Five-0 e del ruolo di Gavin Doran in 666 Park Avenue.
Sarebbe stato imperdonabile non inserirlo nell'elenco degli attori più sottovalutati delle serie tv.
7) Peter Krause
Conosciamo Peter Krause per la sua commovente interpretazione di Nate Fisher, il primogenito di Ruth (Frances Conroy) e Nathaniel Fisher nella celebre serie tv Six Feet Under, in cui recita al fianco di un giovane Michael C. Hall nei panni di David Fisher, fratello minore di Nate.
Una performance la sua che non è certo passata inosservata, ricevendo diverse nomination agli Emmy Award. Dopo Six Feet Under, Krause ha rivestito il ruolo del detective Joe Miller in The Lost Room. Nel 2016, inoltre, ottiene il ruolo di protagonista nella serie tv The Catch, prodotta da Shonda Rhimes. Interpreta anche Adam Braverman in Parenthood, dove si innamora di Lauren Graham, la Lorelai Gilmore di Una mamma per amica. Ma nessuno di questi ruoli gli ha ancora garantito la fama che un attore di questo calibro merita.
8) Damon Kyle Wayans
Il sorriso di Damon Kyle Wayans ci riporta immediatamente a tutti i pomeriggi passati a sbellicarci dalle risate con Tutto in Famiglia, serie tv prodotta dal 2001 al 2015 che vede protagonisti proprio Damon Kyle Wayans (come ideatore della serie e interprete del padre di famiglia Michael Kyle) e tutta la sua bizzarra quanto affiatata famiglia.
La carriera dell'attore, comico e sceneggiatore, è iniziata con il celebre Saturday Night Live, prendendo parte a undici episodi dello show andati in onda a cavallo tra il 1985 e il 1986
Tuttavia, dopo la sua interpretazione di Michael Kyle, l'attore non ha più preso parte a nessun grande progetto, fatta eccezione per la sua partecipazione a Lethal Weapon, serie tv poliziesca andata in onda dal 2016 al 2019.
9) Naveen Andrews
Naveen Andrews è il secondo attore di Lost a rientrare nell'elenco degli attori sottovalutati delle serie tv.
Lo abbiamo conosciuto grazie alla sua interpretazione di Sayid Jarrah, ex soldato della Guardia Repubblicana Irachena, che impariamo ad amare puntata dopo puntata. Ruolo decisamente non semplice il suo, anche in considerazione del fatto che Naveen, nato e cresciuto a Londra, ha recitato con un accento molto diverso dal suo per l'intera durata della serie tv di J.J. Abrams.
Dopo Lost, recita nel ruolo di Jafar in Once Upon a Time in Wonderland, spin-off di Once Upon A Time. Ritornando poi con l'enigmatico ruolo di Jonas in Sense8 dal 2018 al 2019.
10) Colin O'Donoghue
Colin O'Donoghue, classe 1981 ci ha letteralmente rubato il cuore con la sua interpretazione di Capitan Uncino in Once Upon a Time. Pensare che quando ha ottenuto il ruolo nel 2012 la sua partecipazione si sarebbe dovuta limitare a qualche sporadica apparizione, ma la sua bravura ha convinto i produttori a renderlo uno dei personaggi principali della serie tv.
Scelta davvero condivisibile, sopratutto in considerazione del fatto che proprio Killian è uno dei personaggi più amati dai fan della serie.
Tuttavia, fatta eccezione per Once Upon a Time e qualche ruolo in alcuni film, l'attore irlandese non ha avuto altri ruoli all'altezza del suo talento.
Ragion per cui rientra a pieno titolo tra i 10 attori sottovalutati delle serie tv.